Applicability
Firmware version: Any
Model: TG Gateway
Problem Description
The call flow: Incoming call->GSM port->TG Gateway->>SIP trunk->IP PBX->IVR-> Extension Number 452.
The gateway seem to lost the first 2 digits, then the incoming call had been routed to other destination but not to the correct extension number 452.
Analysis
1. Get and analyse the GSM-Channel-Capture
Upload the stream_Rx.wav file into the dtmftest.exe software, TG Gateway only detect the last digit of calling number "2".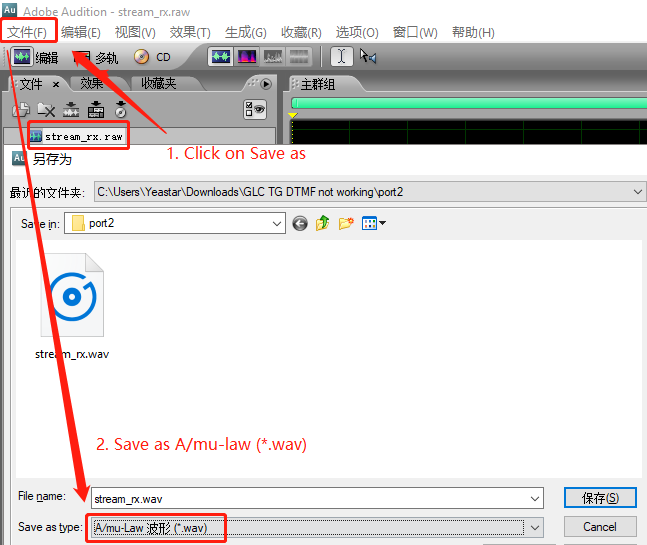 2. Change the DTMF Detection Mode of GSM port

1) Software Detection Mode: this issue still happens randomly.
2) Hardware Detection Mode: TG Gateway is completely unable to detect the digits.
3. Change SIP trunk's DTMF Mode to Inband, and then, get and analyse the PCAP-Dump-Capture

The DTMF key press tone is too weak to be detected, besides, the IVR prompt's volume is really higher than the DTMF signal which may have interfered with DTMF detection.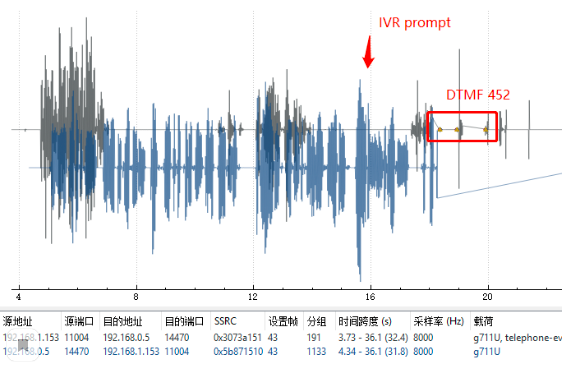 Solution
Decrease the volume of source IVR prompt file, and then, re-upload to the IP PBX.