Symptom
As part of user feedback, they might get the following error indication when the web is inaccessible.
Nevertheless, before the issue happens, there is nothing they changed for web login. On the other hand, the web page might be pingable or not able to be ping like a lost connection.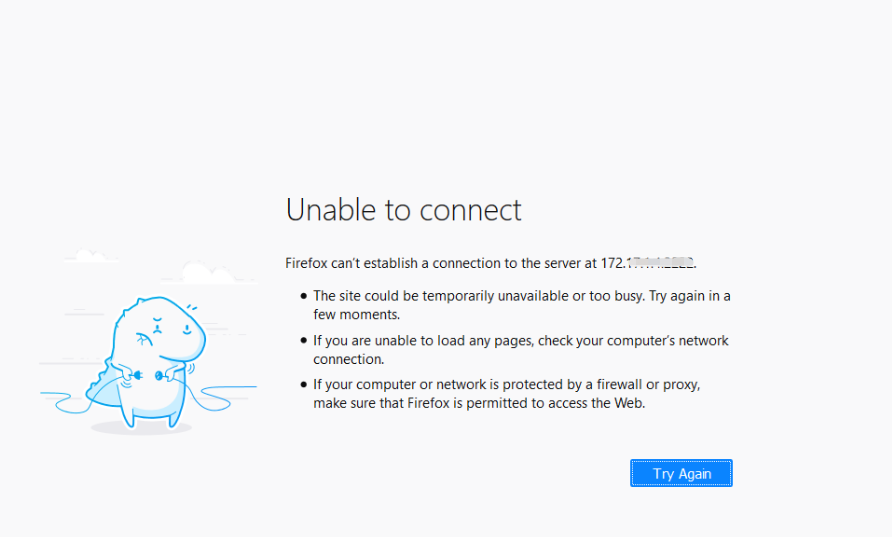 So how to troubleshoot the issue?
--------------------------------
Cause 1: Your computer IP segment is the same as the PBX's. This usually happens when trying to login the PBX web for the first time.
Solution: The default IP address is 192.168.5.150. Try to add an IP within the segment of 192.168.5.150/24 for your computer. Or ask your IT to check your current network is reachable to the PBX network.
--------------------------------
Cause 2: PBX firewall might block the IP address of your laptop because of some abnormal performance detected by PBX.
Solution: Try to login with other laptops in the same IP segment in case that your current laptop IP address had been blocked by PBX.
--------------------------------
Cause 3: Defective network cable or switch port connected by PBX.
Solution: Scan the device by Port Scan Tool to verify whether the IP address of PBX still able to be detected in your local network. Download URL for PortScan.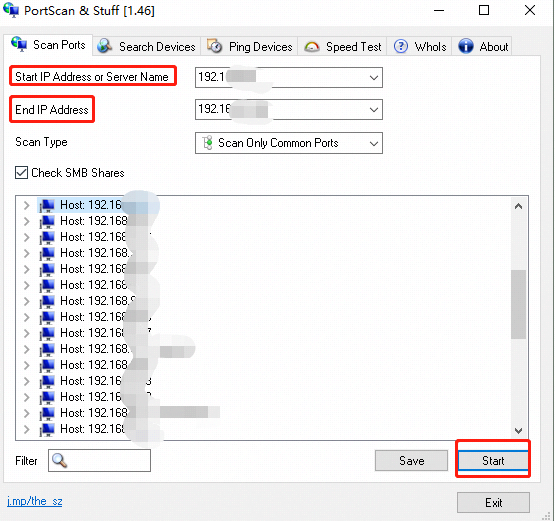 If the PBX IP is not able to be detected in your network, there might some issue with a network cable or switch port which connected to PBX. Try to change a network and connect the PBX network interface to your laptop directly. Then try to login the web again.
--------------------------------
Cause 4: Hardware defective or software issue for PBX.
Solution: Check the light indicator with the following instruction. The confirm system is still working fine or not.
https://support.yeastar.com/hc/en-us/articles/115015873947-Understanding-of-LED-Indicators-and-PBX-Monitor-Status
If the light indicator is abnormal, try to prepare the SSH and Console access. Once any of the accesses is available, please connect Yeastar Support for further checking.