As we known, the PBX's system email is fixed, such as shay@yeastar.com. It is used to receive the emails from any users.
As long as the user sends the email to the administrator's email shay@yeastar.com, the corresponding destination mobile phone number have entered to the Subject properly, such as 123456789. Once PBX download the emails through the POP3 Server, at this time, the 1st available GSM port of PBX will forward this SMS to 123456789 directly.
Here is the basic flow the Email to SMS:
1. Download email from POP3 server.
Here is the POP3 communication flow between the Yeastar device and POP3 Server, PBX would receive the emails through the POP3 Server.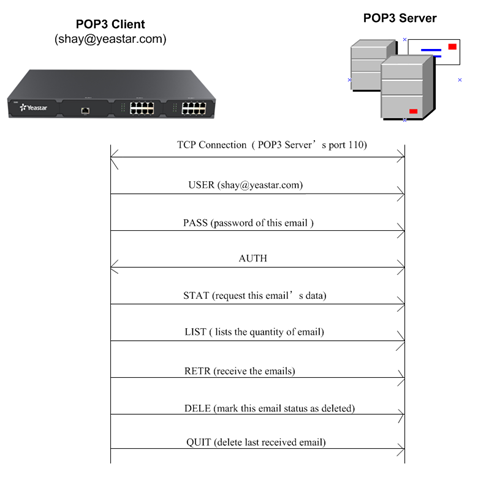 2. Yeastar device send SMS with the content of downloaded email. Also refer to the: SMS communication flow