E1 Cable
Please confirm the line pinout of cross-over E1 cable at first with the following figures.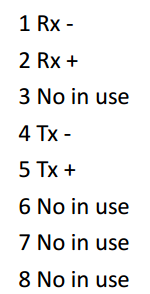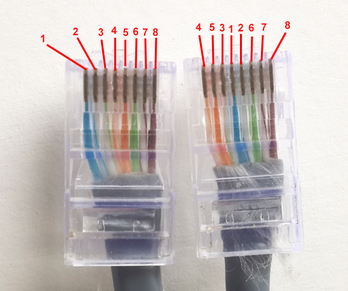 Web Configuration
Step 1. Check the E1 trunk status following page "PBX Monitor> Trunks". And the status in the following shows there is something wrong with the physical layer.
Please check whether the E1 port is blinking or not and the E1 cable pinout is correct or not.

Step 2. Check Alarms in SSH console.
Log in the SSH console followed by this guide: SSH Login
Execute the command:
- Enter Asterisk CLI interface: asterisk -vvvvvvvvvvvr
- Check Alarms: dahdi show status
There is an issue on the physical layer if the Alarm is RED, please check the physical connection as step 1.


There is an issue on the protocol layer if the E1 status shown like the following figure.

Step 3. Configure E1 parameters.
It needs to check the E1 configuration and refer the suggestions below.
1) Check "Signaling Role". Generally, Yeastar should acts as "User" if the service provider acts as "Network" and vice versa.

2) It would be better if we know what kind of device the other side is. Is that service provider directly or other brand IPPBX? Usually the E1 configuration parameters would  be given by service provider. And here is an sample service provider offers.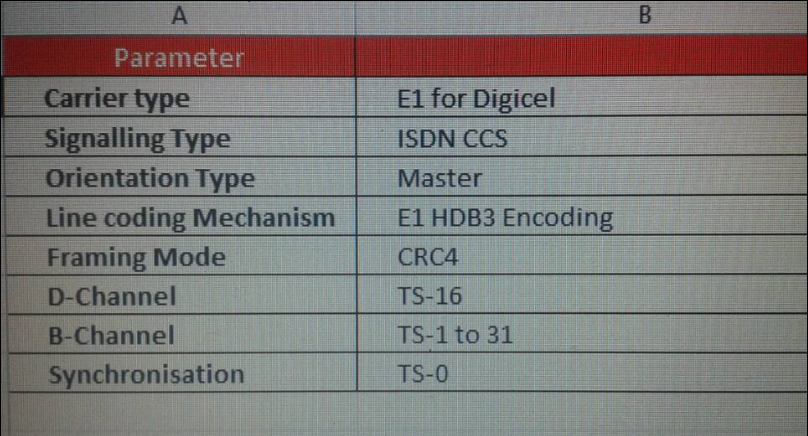 3) If the signaling is PRI and the following E1 sample configuration would be helpful.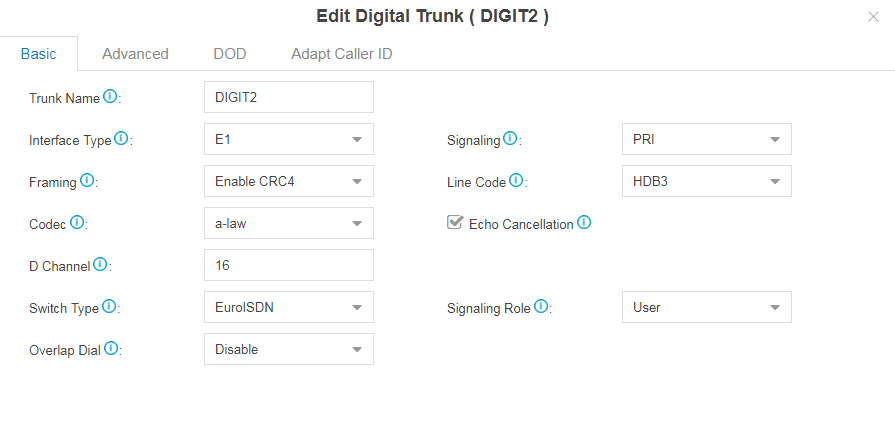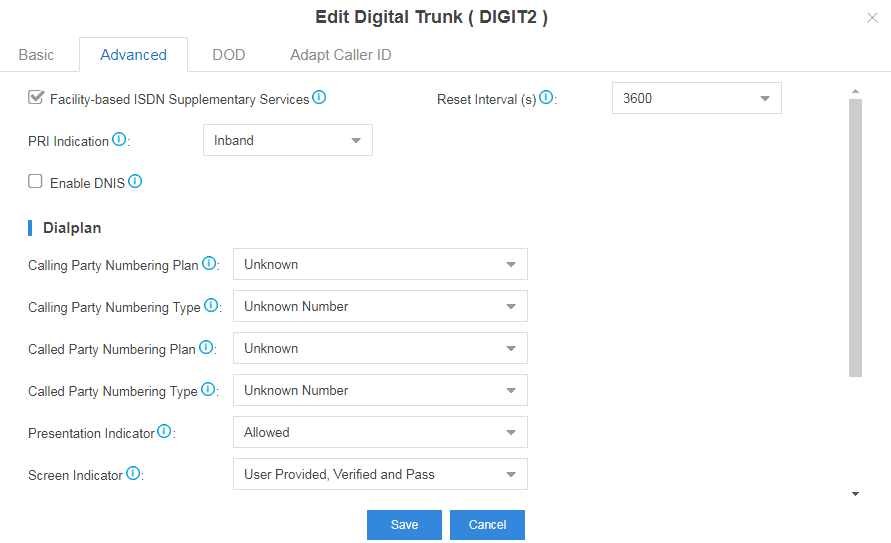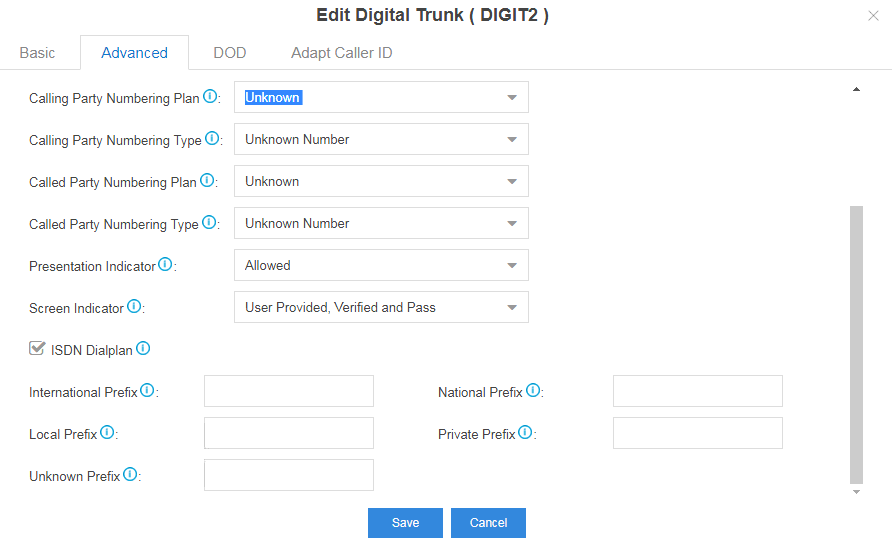 If everything goes well the E1 line status will show OK like the following figure.

Step 4. Configure the options that is related with making calls.
Setup proper inbound route and outbound route for the E1 line, then you can test incoming call and outgoing call.
1) If incoming call is failed, please double check the configuration of E1 line according to the parameters the service provider or the other side device offers.
2) If outgoing callis failed, please check the DOD settings.
Generally, the service provider will offer you a mainline number (Global DOD) or a batch of  outgoing caller ID numbers for identification. Please configure the proper DOD to make it work.


If outgoing call is still failed after DOD is filled, please kindly to configure both Calling & Called party numbering plan & type as 'Unknown' or 'Unknown Number'.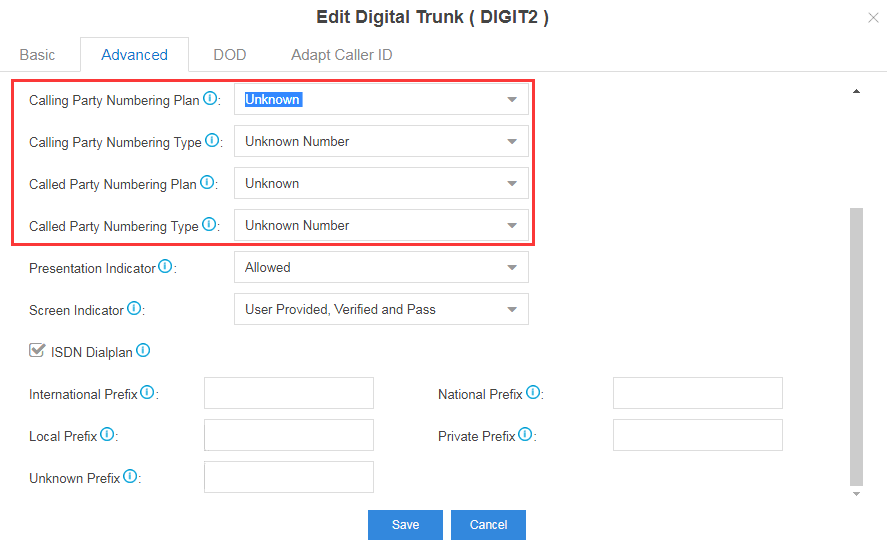 6. If above procedures doesn't make sense. Please refer to the guide to get further PRI logs and post us logs for support:
https://support.yeastar.com/hc/en-us/articles/115011632987-How-to-Capture-PRI-logs-in-S-series-VoIP-PBX