Introduction
Call Parking is a feature that allows users to suspend a call for an extended period of time and then retrieve that call from any extension.
Call parking is activated by feature code. When one who is answering a call wants to move to another location to take the current call, he can dial Call Parking feature code on the phone and system will prompt that the call is parked at an extension, i.e. 6900. Then this person can hang up the call and leave, and use another phone to dial 6900 to retrieve the call in the target location.
Call Parking Settings
Go to "Settings > PBX> General> Feature Code" page to check and edit the call parking settings.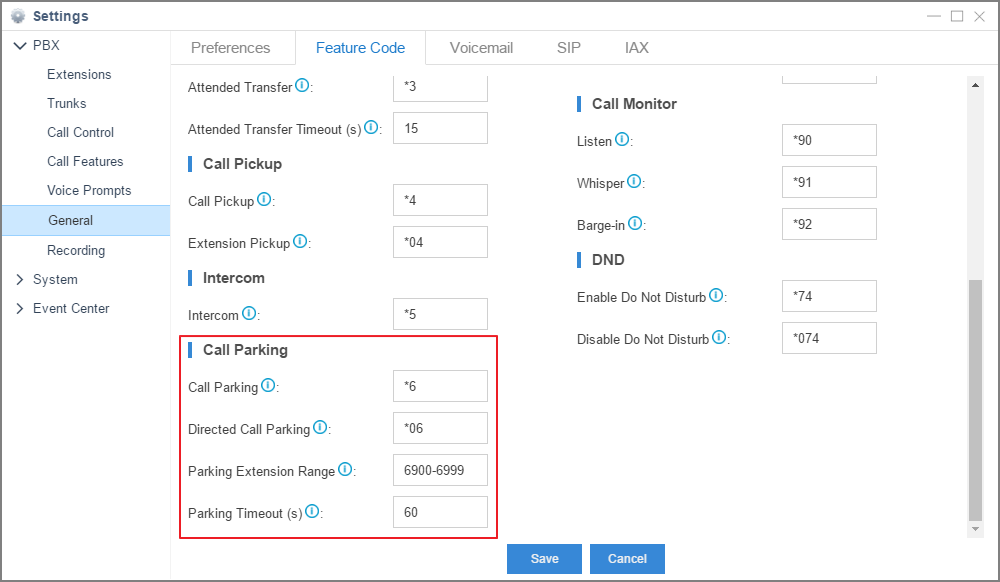 Call Parking Feature Code : *6
Directed Call Parking Feature Code : *06, dial *06+"parking extension" to park the call at the specific extension. For example, dial *066999 to park the call at extension 6999. Then you can resume the call by dialing 6999 on other phone.
Parking Extension Range : 6900-6999
Parking Timeout : default is 60 seconds.
Set BLF for Call Parking
To monitor which extension for Call Parking is being used, we can configure BLF key for Call parking on IP phone. We take Yealink IP phone as an example.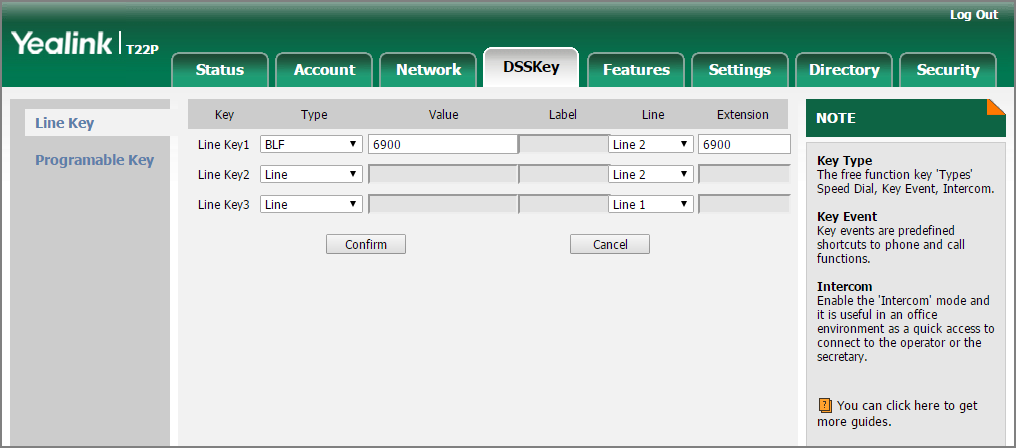 Type : choose BLF.
Value : fill in the extension for call parking, i.e.6900.
Line : choose the Line that S-series VoIP PBX extension registered to.
Extension : fill in the extension for call parking, i.e.6900.
When a call is being parked to extension 6900, the BLF key on the phone truns RED. You can dial 690 to resume the call or press the BLF key directly.