Applicability
Model: P-Series
Firmware version: 37.3.0.42 or higher
Scenario
The users in a group need to use the same BLF key settings.
Solution
1. Go to the Extension menu and select the extension you need to program. Then click Edit button.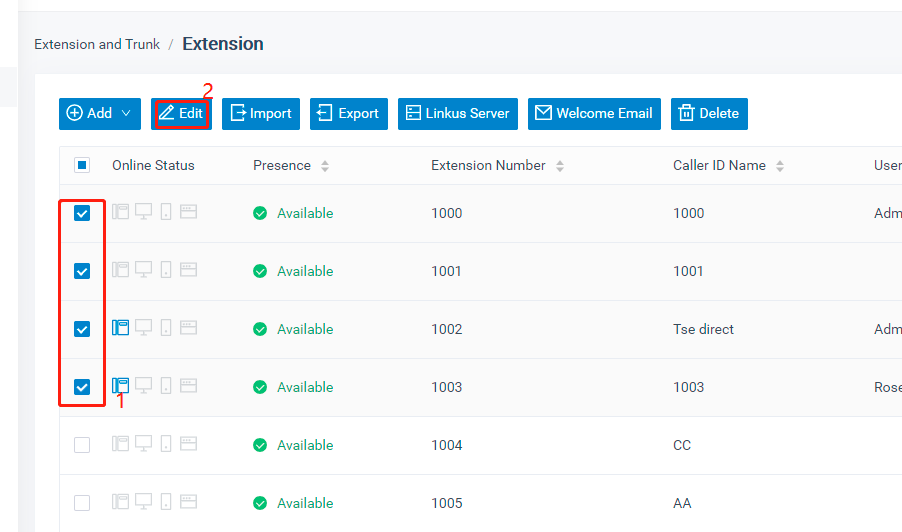 2. Go to the Function Keys tab. Check the option "Bulk Edit", and configure the keys you need to program for the multiple phones. Click Save and Apply once you finish the edit.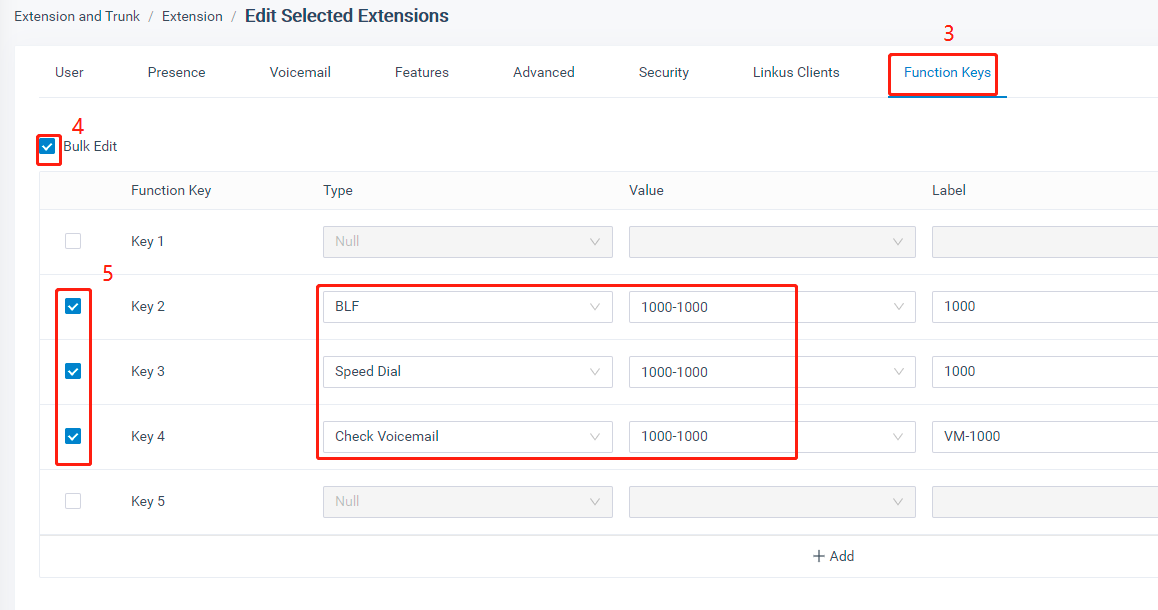 3. Reprovision the extensions/phones you just edited. Click Reprovision button to let the phone update the function keys config.