First step: Know your actual needs
It is important to clarify your needs , let us say about how many extensions , how many concurrent calls and you would need the UP (ultimate plan) for more video relation feature. The actual needs would decide the choice of the installation environment and server later

Second step: prepare the server and installation environment.
Confirmed that actual environment meets the installation requirements- please refer to platform and server requirements. we have the minimun system requirements and

recommended servers based on the concurrent calls that can be supported on the PBX system:

For On-premise server,

For Cloud-based server

For Virtual Machine (VM) platform,we recommended virtual machines as below:

VMware 15.1.0 or later.
Hyper-V 10.0.17134.1 or lat
Third step: Apply the free trial license or commercial license and get the installation package
It is necesary that apply the P-Series free-trial or commercial license from our partner portal and you will find the download link in the free-trial license email. The download link about the installation ISO file is always the latest version.
Fourth step: Implement the installation
Confirm that you have read the installation guide before install the PBX, We recommend using automatic installation to avoid more manual setup.
Check out our reference installation video below:
Video 1: Software PBX Installation Guide - Deploy Yeastar P-Series PBX System Software Edition on VMware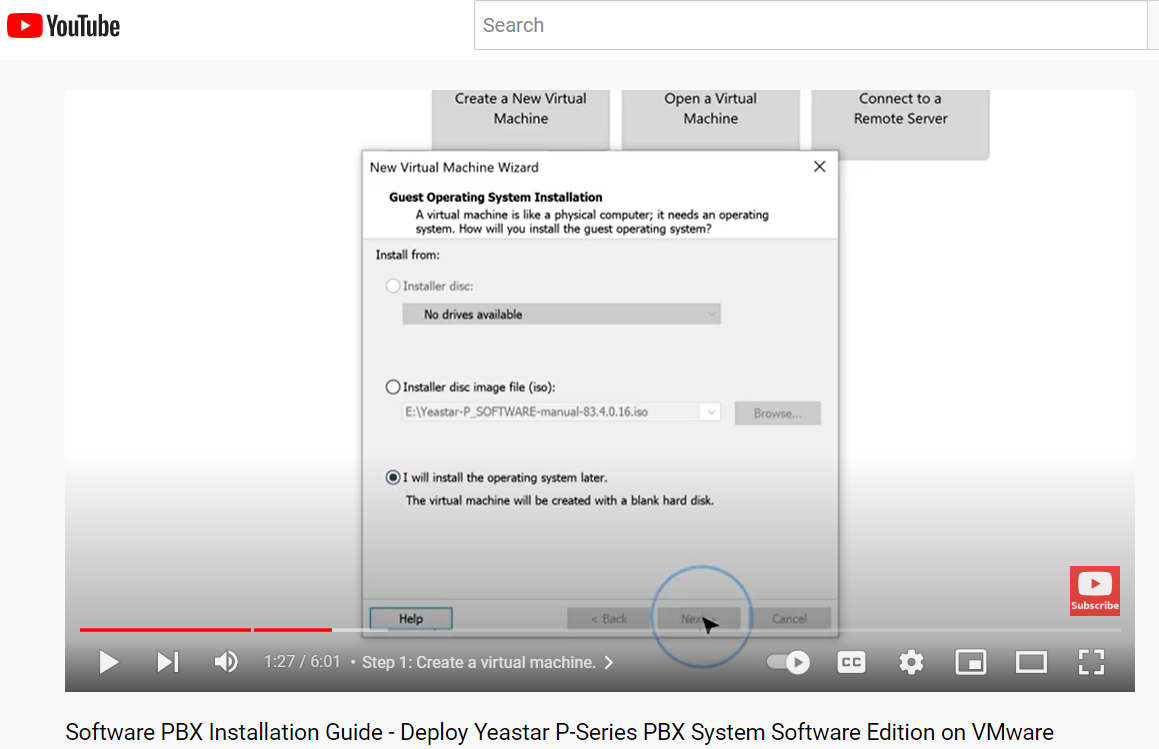 Video 2: Software PBX Installation Guide - Deploy Yeastar P-Series PBX System Software Edition on AWS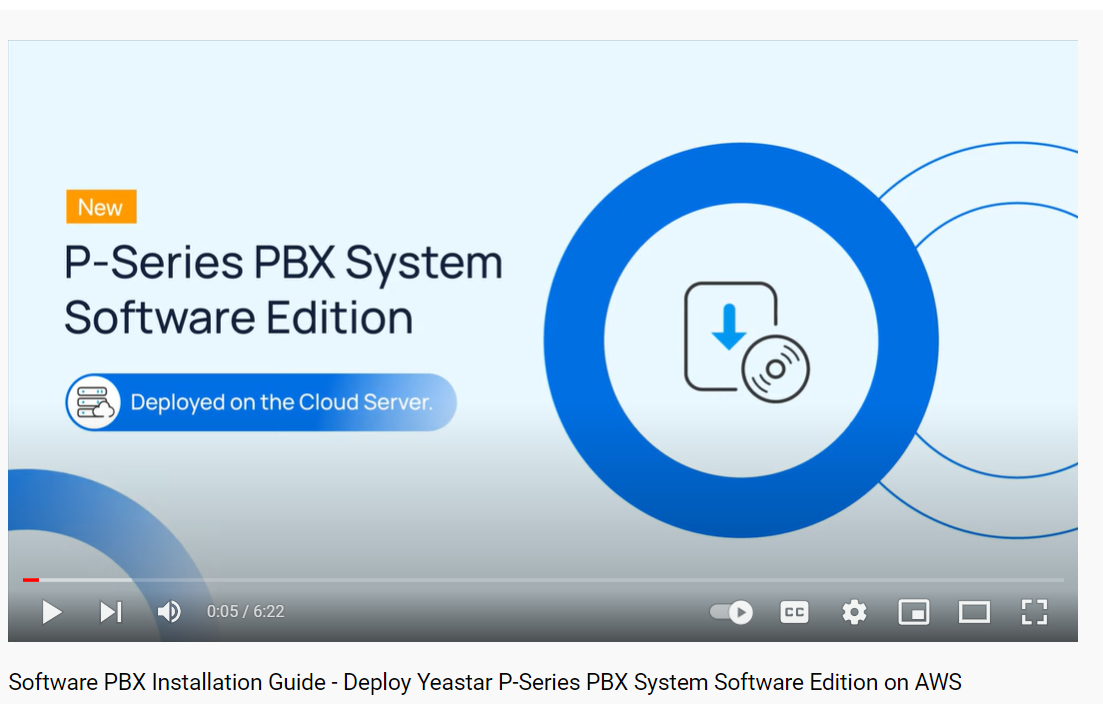 If any unexpected error occurs during the installation, first check the server environment and the ISO file is correct, please keep in mind that there are two kinds of ISO file : auto installation and manual installation.
After self-check and no new solution, please contact to our yeastar support .
Fifth step: activate the PBX after the installation
You cound find the license activate code in your received email from our partner potal, confirmed that license is what you need and the license activation code is ready for use. If meet any issue about activate the license fail , please tontact us.
Last setp: make common configurations for the PBX
After activate the PBX sucessfully, you could start to make the configuration for the P-Series Software Edition, some more detail also could refer to Administrator Guide.
Enjoy your time and hope you have a good experience about our P-series software edition PBX !