The method of upgrading the firmware of Yeastar Gateways is different than PBX upgrade, you can not just upload the firmware or click the Automatic Upgrade on the Gateways. So this article will help you to learn how to upgrade on different Gateways. We will take TG gateway as the example.
Step1, Download the correct firmware for your Gateway from the below link.
Yeastar Products Firmware Download | Yeastar
Step2, Log in the TG web and go to System > System Preferences > Firmware Update.
There are two ways for upgrade, one is HTTP URL and another is TFTP Server.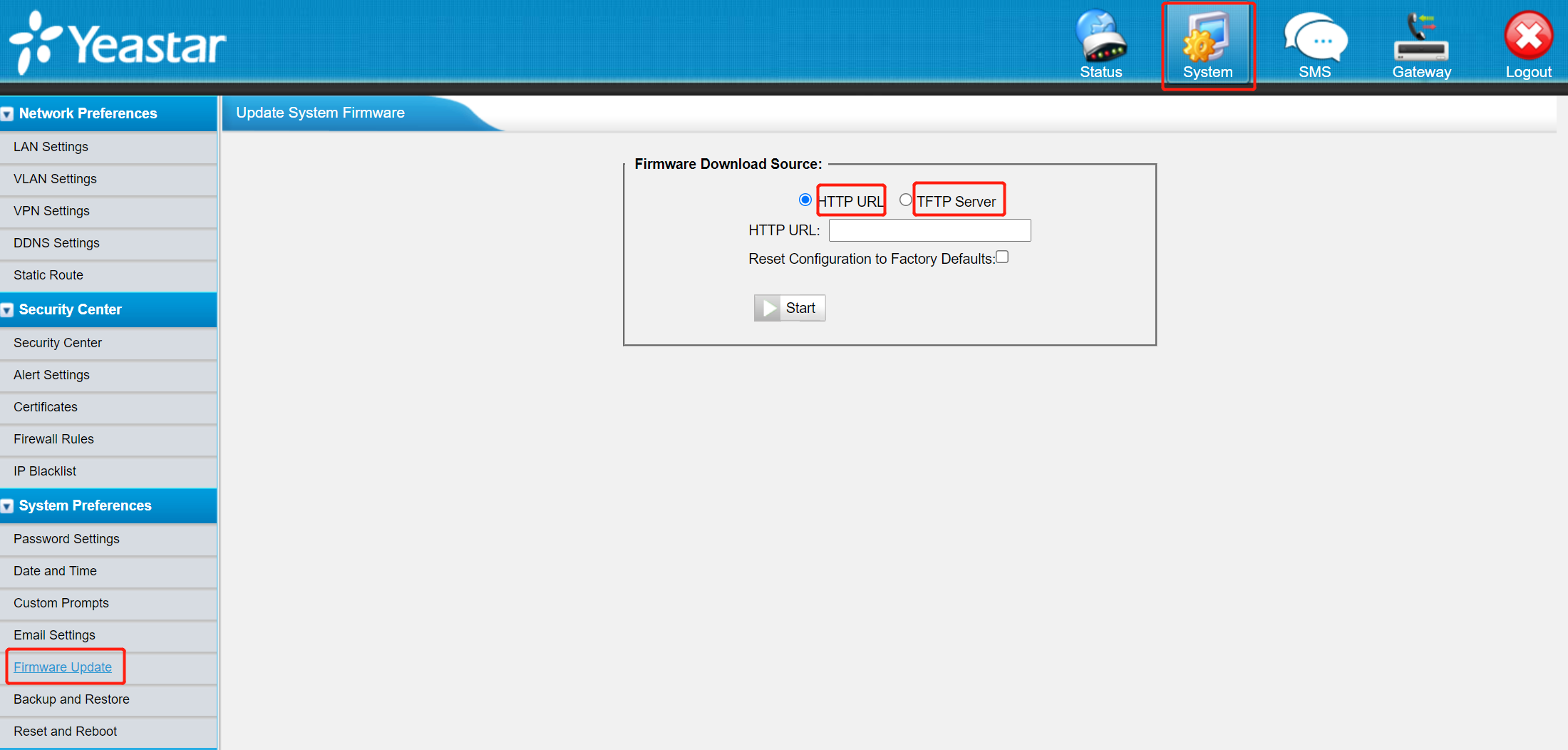 a) Upgrade via HTTP URL
Please do not just input a download link of the firmware to the HTTP URL, we have to use a tool named HFS.(Please find the tool on the attachments and install it on your PC)
Open the HFS tool, you will get a default IP of your PC, then you can open the folder and drag the firmware to the HFS left window like below. Then you will get a URL like "http://192.168.29.3/51.18.0.50.bin".

Copy the URL to the TG "HTTP URL" window, and click Start to upgrade.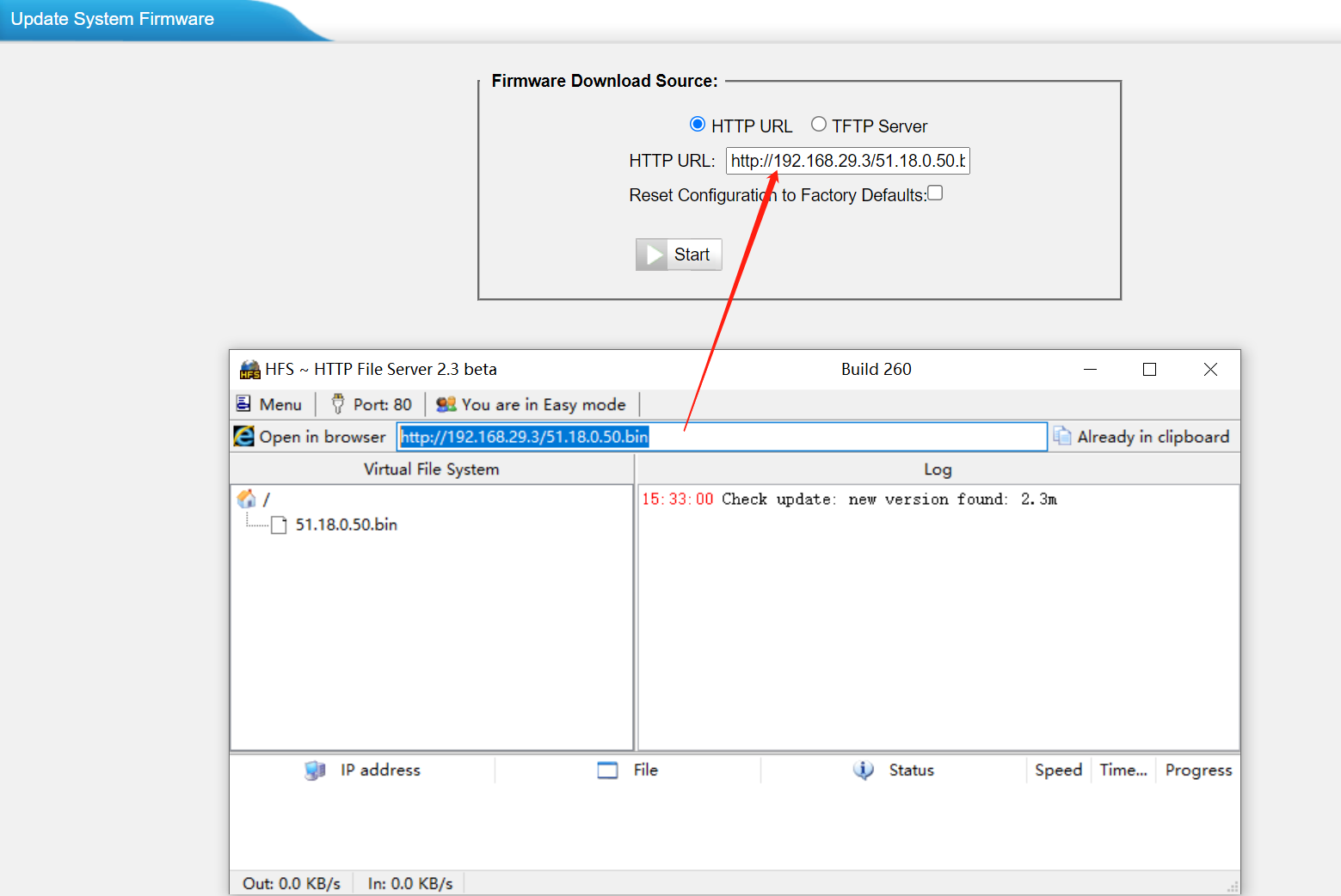 Please note that if you do not want to reset the TG during the upgrade, please do not tick the "Reset Configuration to Factory Defaults", otherwise all the configurations will be gone.

b) Upgrade via TFTP Server
Please find the TFTP64 tool from the attachments, if you already have it please skip it.
Open the Tftpd64 tool, and set your PC's IP as the Server interfaces, and select a Dirctory to put the firmware.
On the TG web, just select TFTP Server and input the IP and firmware name, click Start.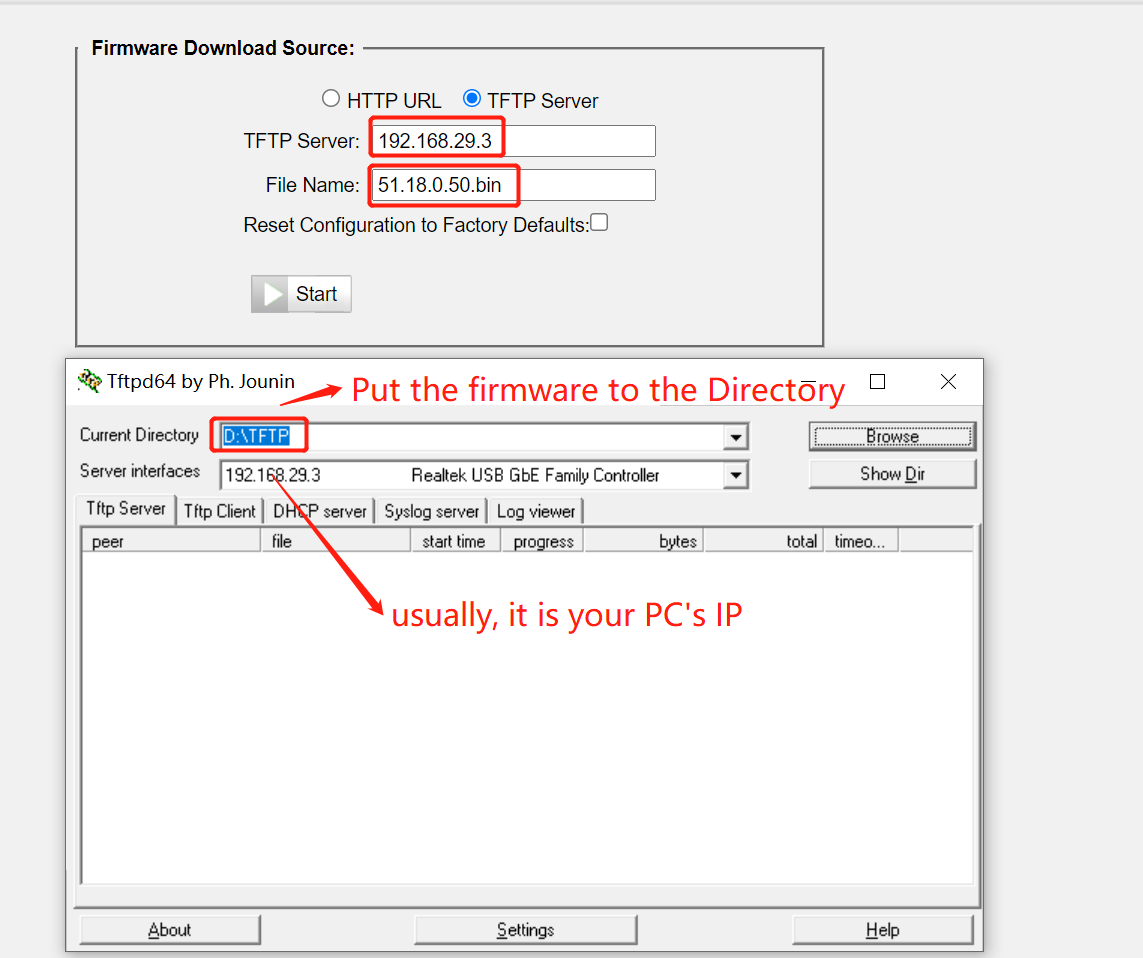 Step3, Do not power off the TG or pull the cable out of the TG, wait until the web comes back to the login page.
Go to the Status > System Info, you can check the firmware version to confirm if the upgarde is successful.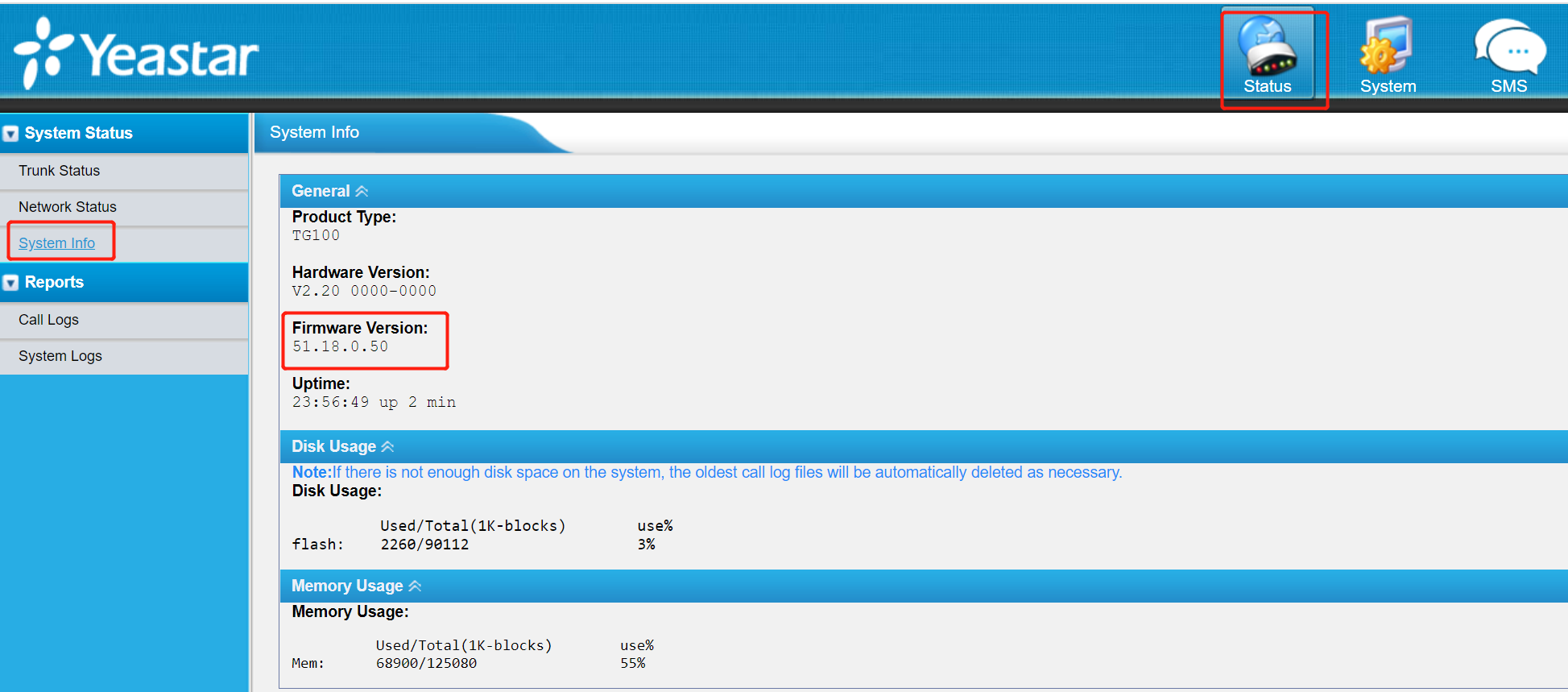 For other Gateways TAS/TAO/TE/TB the procedure is the same, just download the correct firmware to do it.