Applicability
PBX Model: P-Series, S-Series
Avaya model: J100 series with Open SIP firmware
Firmware version: Any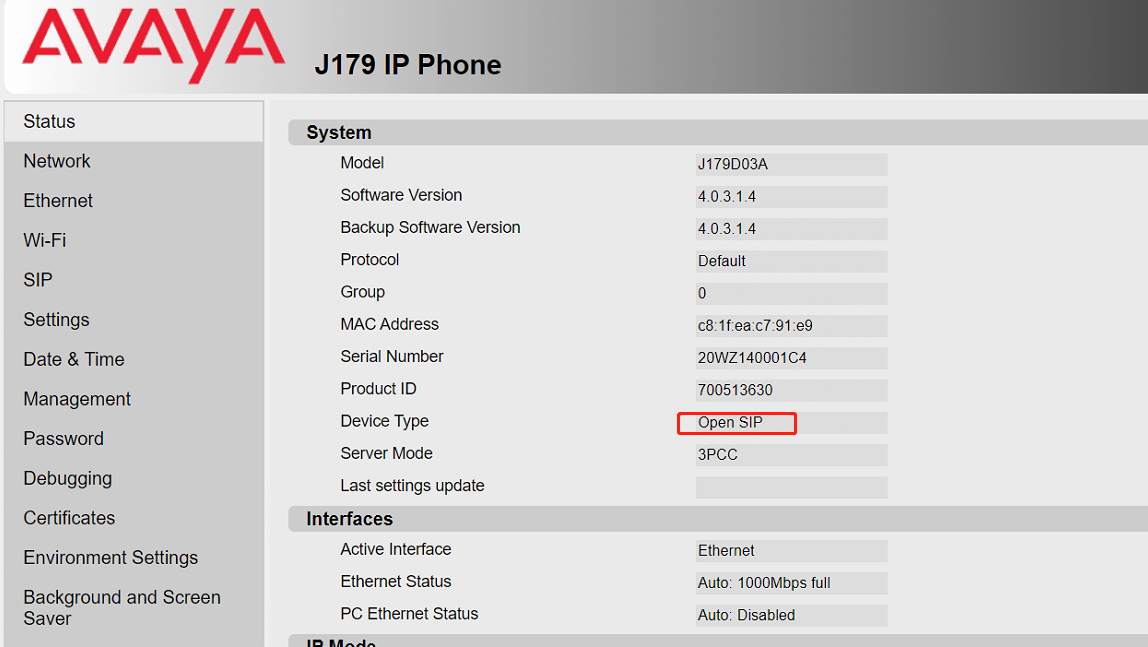 Procedure
1. Modify the Registration(Authentication) Name the same as the extension number(Especially for P-Series).
It's due to the Avaya phone doesn't support a different Registration(Authentication) name.

2. Create a config file naming MACaddress.txt.
1) Replace the MAC address based on your phone. For exmaple: c81feac791e9.txt.
2) In the txt file, replace the PBX URL/IP based on the following template:
SET SIP_CONTROLLER_LIST abc.use.ycmcloud.com:5060;transport=UDP
SET SIPPROXYSRVR_IN_USE abc.use.ycmcloud.com
SET SIP_USER_ACCOUNT 1000@abc.use.ycmcloud.com
SET SIPDOMAIN abc.use.ycmcloud.com
SET SIP_USER_ID 1000
SET DISPLAY_NAME Test
Replacement definition:
1000=> Your extension number
abc.use.ycmcloud.com=> Your PBX domain name/IP
5060=> Your PBX SIP port
Test=> Your Extension name
3. Upload your MACaddress.txt to your Phone, and make a factory reset for your phone.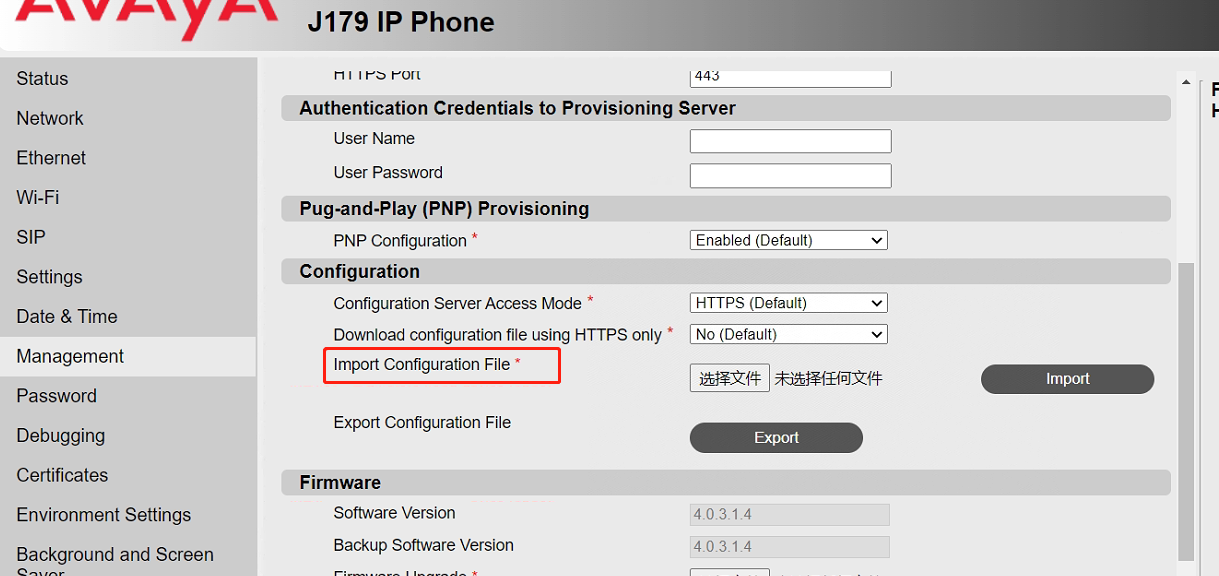 4. When the phone boot up again, it will prompt you to activate Auto Provisioning or not? Press No to skip it. Or it might stuck for a while.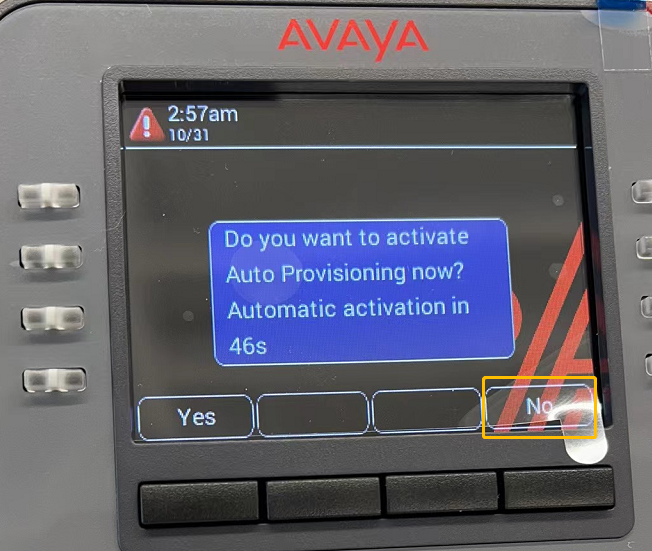 5. Login the phone web again when the phone boot up completely. nput the extension registration password after the phone reset is done. And Click Login to register.

Replacement definition:
880=> Your extension number
192.168.10.99 => Your PBX domain name/IP
Authentication Password => Your extension registration password