This article is the guide for configuring the Germany Vodafone SIP Trunk in PCE.
1. Enable SIP TCP Port
PBX Settings > SIP Settings
Enable SIP TCP Port and reboot is required

2. Add new sip trunk
Extension and Trunk > Trunk
1) Basic
Select ITSP Template: Germany

Select ITSP: Vodafone
2) Public IP for the instance
You can find the public IP of this instance in the 'Static IP Address', some providers will need to whitelist the PBX public IP address.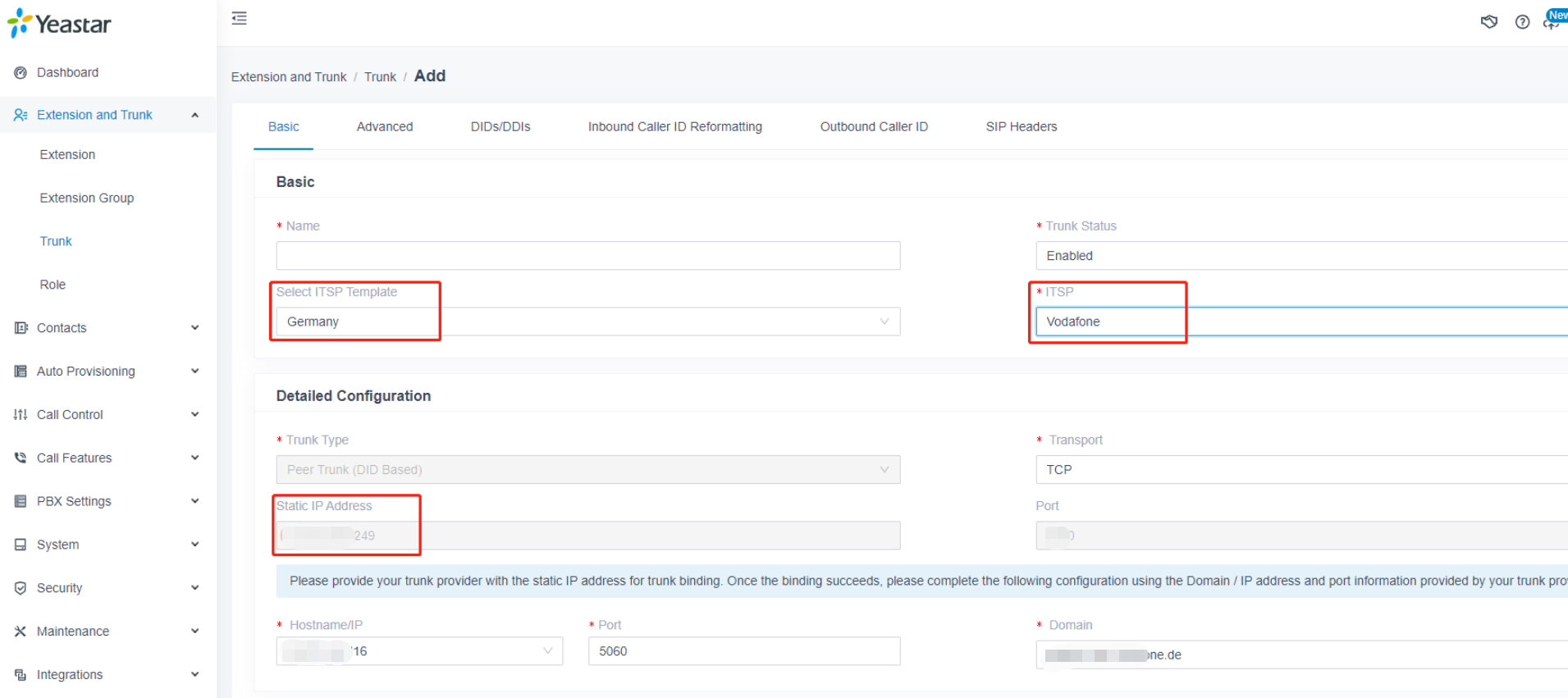 3)Add DIDs/DDIs
Add the DIDs for the SIP Trunk