Applicability
Model: S-Series, S-Series Cloud, K2
Version: X.14.0.127
Problem: Email sent failure issues.
Procedures
1. Enable the Debug level.
Go to Maintenance menu, enable the Debug level.
Click the Save and Apply button to let the log take effect.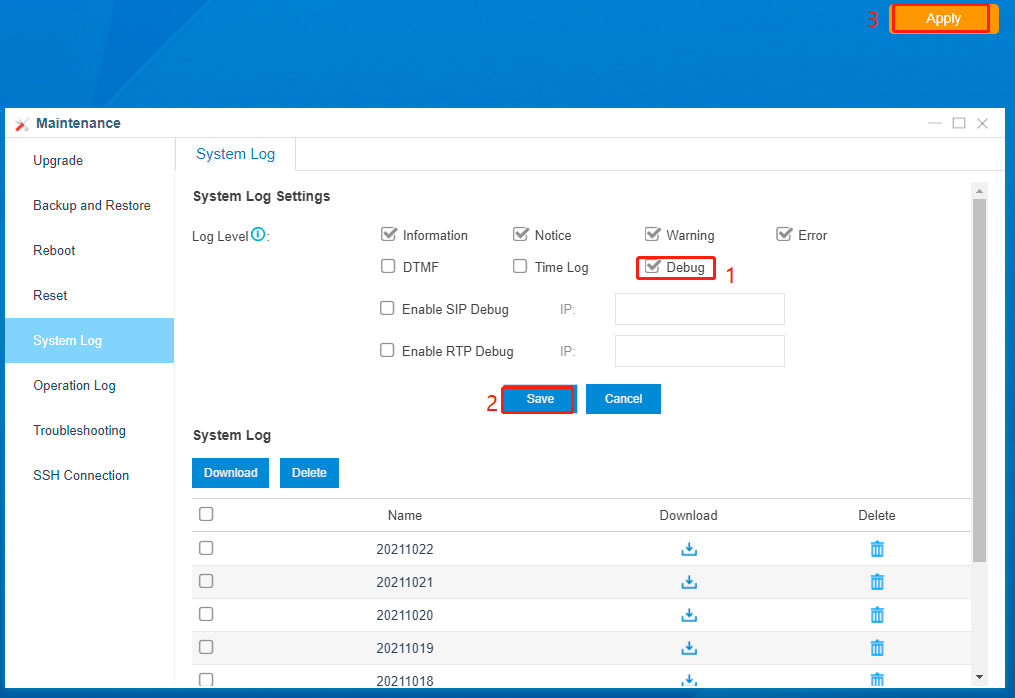 2. Reproduce the email sent issue.
For example, if you got an issue about email sent failure. Try to resend a Linkus email.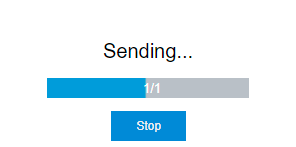 3. Download the latest date log.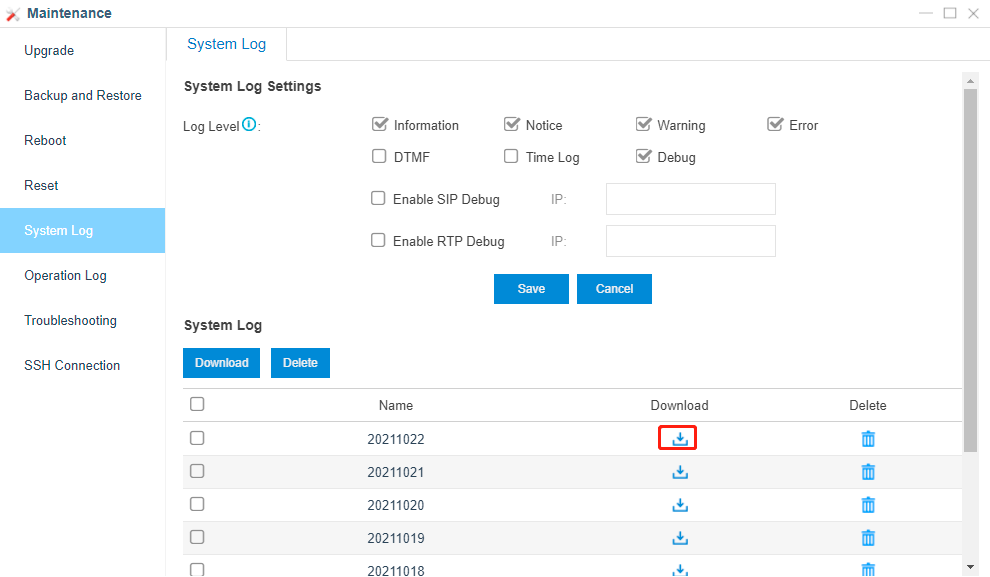 4. Extract the log package, and check the ssmtp.log to analyze the email sent failure.