Applicability
Model: Cloud PBX
Firmware version: any
Symptom
IP phones can not be provisioned by Cloud PBX successfully.
Analysis
RPS, Redirection and Provisioning Service is used by Auto-provisioning in Cloud PBX, and below is a brief introduction of its four-step working flow.
Register the MAC address of your IP Phone to a related RPS server through Cloud PBX.

Reset your IP phone & connect them to the web.

IP Phone automatically fetches Cloud PBX's provisioning URL from the RPS server.

IP Phone connects to the provisioning URL, and provisions itself.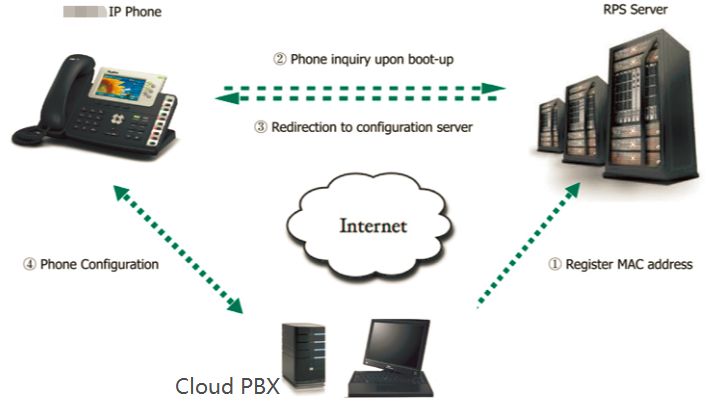 Failures & Solutions
1. Fail to register the MAC address.
Double-check the MAC of the IP phone and make sure it is filled in the newly added device of Cloud PBX correctly.

After that, the MAC address of the IP phone should be registered to its RPS server successfully.

You could review the result of MAC registration on the RPS server if you have got an RPS account from the related phone manufacture.

2. Fail to get the provisioning URL from the RPS server.
Reset the phone again and make sure the IP it gets has the ability to access the public network.
Try to ping www.yeastar.com on the phone and see if it can access the public network successfully.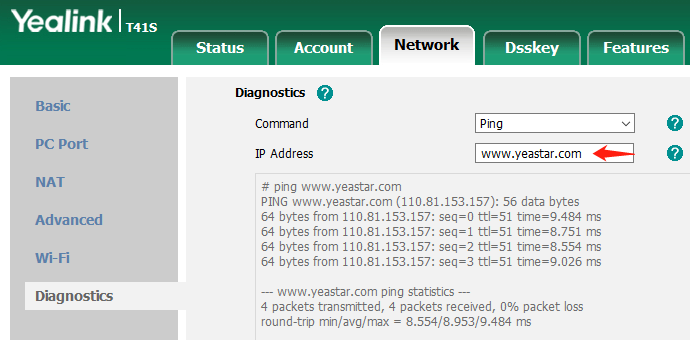 3. Fail to get the provisioning file from Cloud PBX.
Try to download the provisioning file through a web browser directly to see if the file is available.
Provisioning URL of Yealink/Vtech/Fanvil: Provisioning Server Link/mac.cfg
Provisioning URL of Snom: Provisioning Server Link/mac.xml

4. SSL Certificate installations of SBC and YMP should be reconfirmed if you can get the provisioning file from the above Provisioning URL through a browser and the phone can assess the public network but the provisioning is still failed. Tool: https://www.sslshopper.com/ssl-checker.html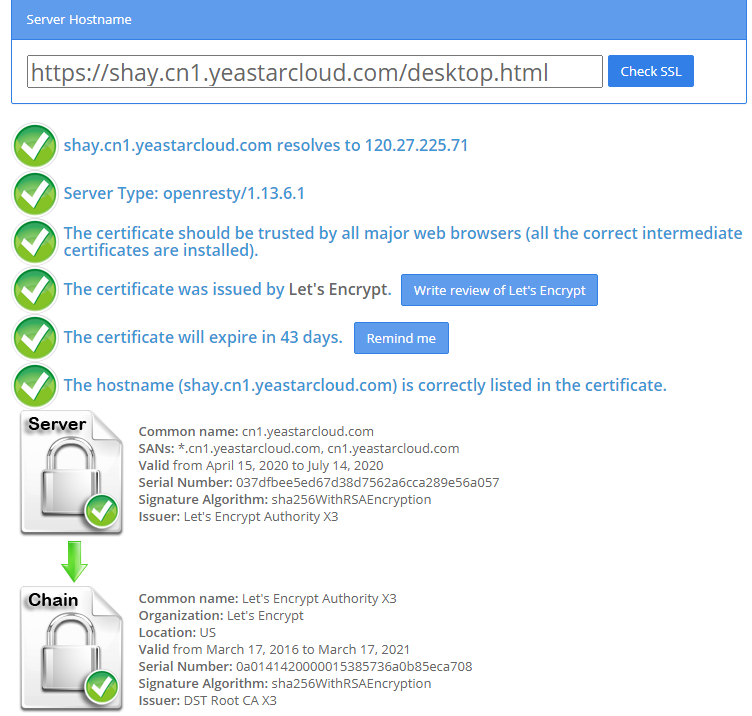 You might apply or renew the Wildcard SSL Certificate through the link click here and turn to Yeastar Support for the installation for SBC and YMP.
If you do not have a recent plan to purchase an SSL certificate, you might have to disable the trusted certificates on the phones.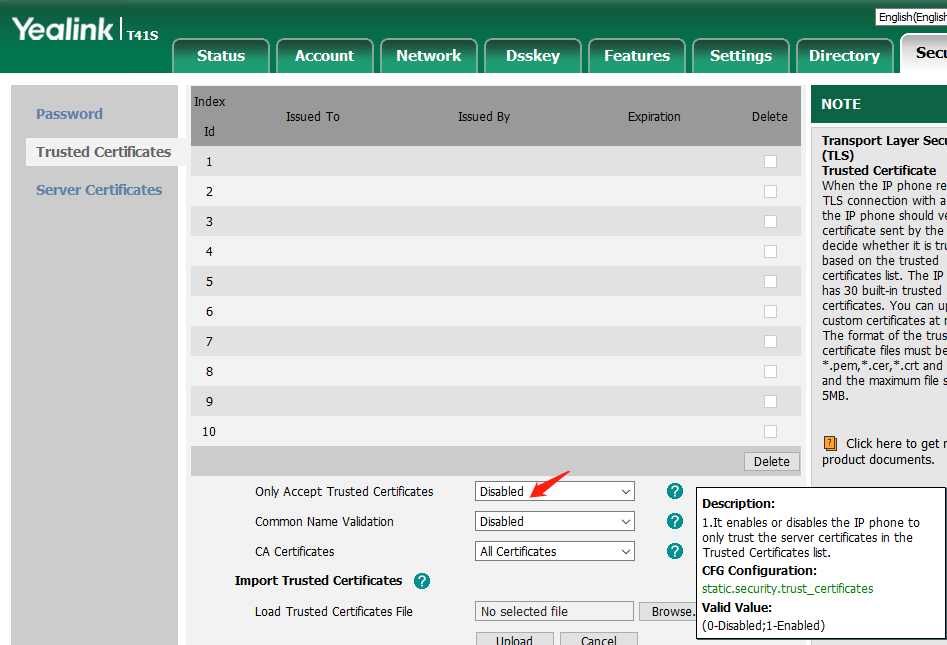 5. Other Failures
Please contact Yeastar support for further troubleshooting.