Applicability
Firmware Version: XX.12.0.7 later.
Model: S50, S100, S300, K2, ClouldPBX
Problem Description
When enabled Zoho APP on PBX, on Step2 it prompts the authentication failure. And get the response like the below screenshots.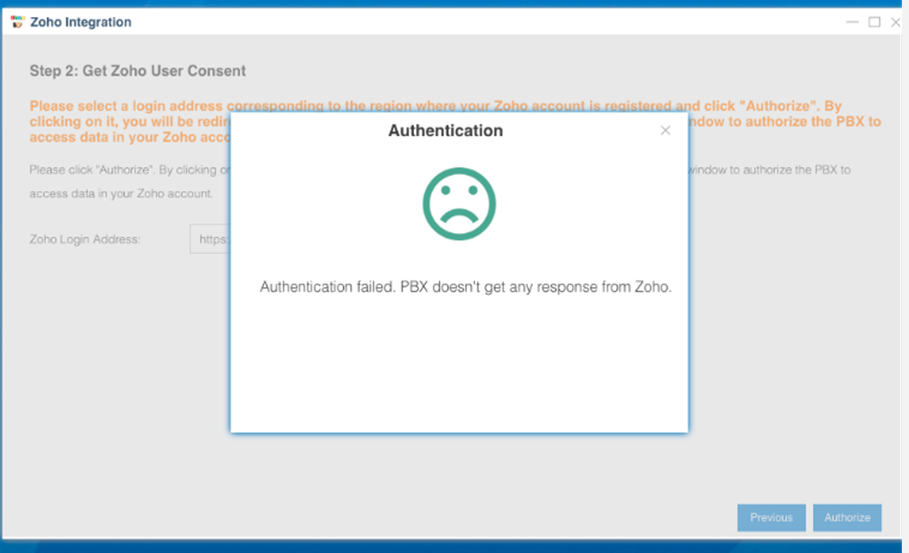 Analysis
PBX can't receive the response packets from the ZOHO server due to the PBX firewall or the firewall in front of PBX.
Solution
Contact the Zoho Support for the Zoho server IP in your area, and add them in the PBX and Local firewall white list.