Disclaimer
We only offer a suggestion for the router settings. But we don't offer support to debug your router. If you need the support of the router settings or you don't have the knowledge of router settings, please seek help from the router support or your IT guy.
RTP Port Forwarding References
To correct the port forwarding. You might need to refer to your router user guide.
Well, we can show RTP port forwarding example here:
Firstly check the RTP port range on the PBX.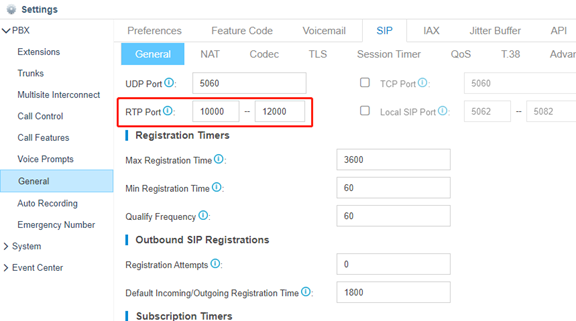 Then make port forwarding on the router. The port forwarding should be symmetric like:
PBX Internal Port Range: 10000-12000
PBX External Port Range: 10000-12000
For example, make port mapping on ROS Mikrotik.
Go the menu: IP> Firewall> NAT
Add NAT Rule for RTP ports.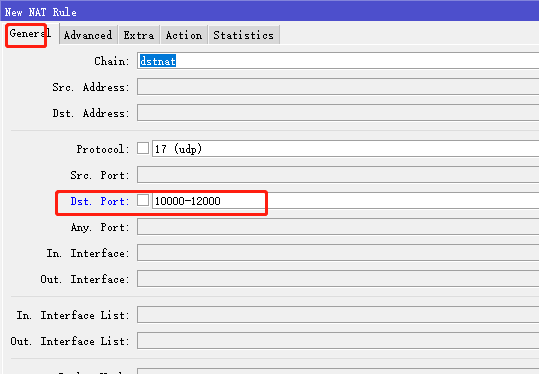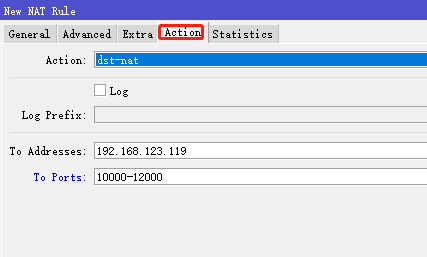 On the other hand, you can refer to the setting for other brands.
(Note: It might not include the port mapping screenshots, but you can refer to the guide to make it.)
1. Cisco RV320
Reference Link: https://www.cisco.com/c/en/us/support/docs/smb/routers/cisco-rv-series-small-business-routers/smb4159-port-forwarding-and-port-triggering-on-rv320-and-rv325-vpn-r.html
Step 1. Log in to the web configuration utility and choose Setup > Forwarding. The Forwarding page opens: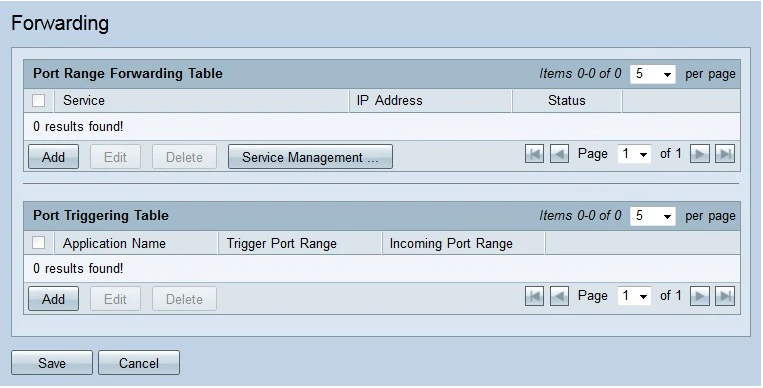 Add Port Range Forwarding

Step 1. Click Add in the Port Range Forwarding Table to add a range of ports to be opened

Add Service Name
Step 1. Click Service Management. The Service Management window appears.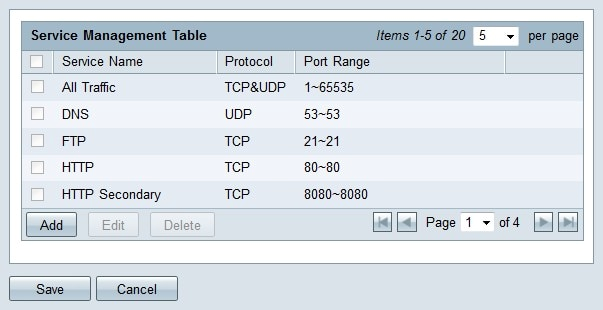 Step 2. Click Add to add a new service.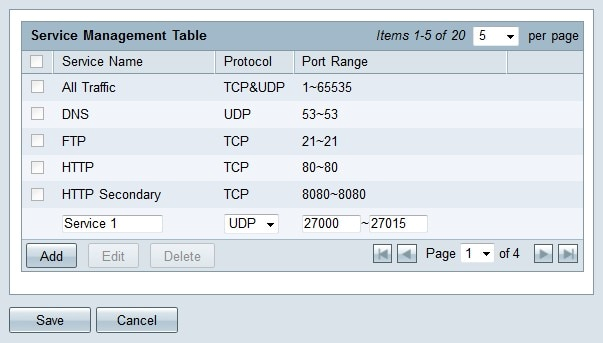 Step 3. Enter a name for the service in the Service Name field.
2. Billion
Reference link: https://portforward.com/billion/bipac-8800nl/
Find the Configuration tab at the left of the screen and click it.
Click the NAT tab.
Click Virtual Servers.
You should now be on a page called Virtual Servers.

3. Asus RT-N66U
Reference Link: https://www.thinkbroadband.com/broadband/hardware/reviews/old/76-asus-rt-n66u
Port forwarding is needed if you want to host a service running behind a NAT router and have Internet-based devices accessing the service.
The RT-N66U follows a tried and tested formula of having some pre-configured services simply requiring you to select the computer that is running the actual service.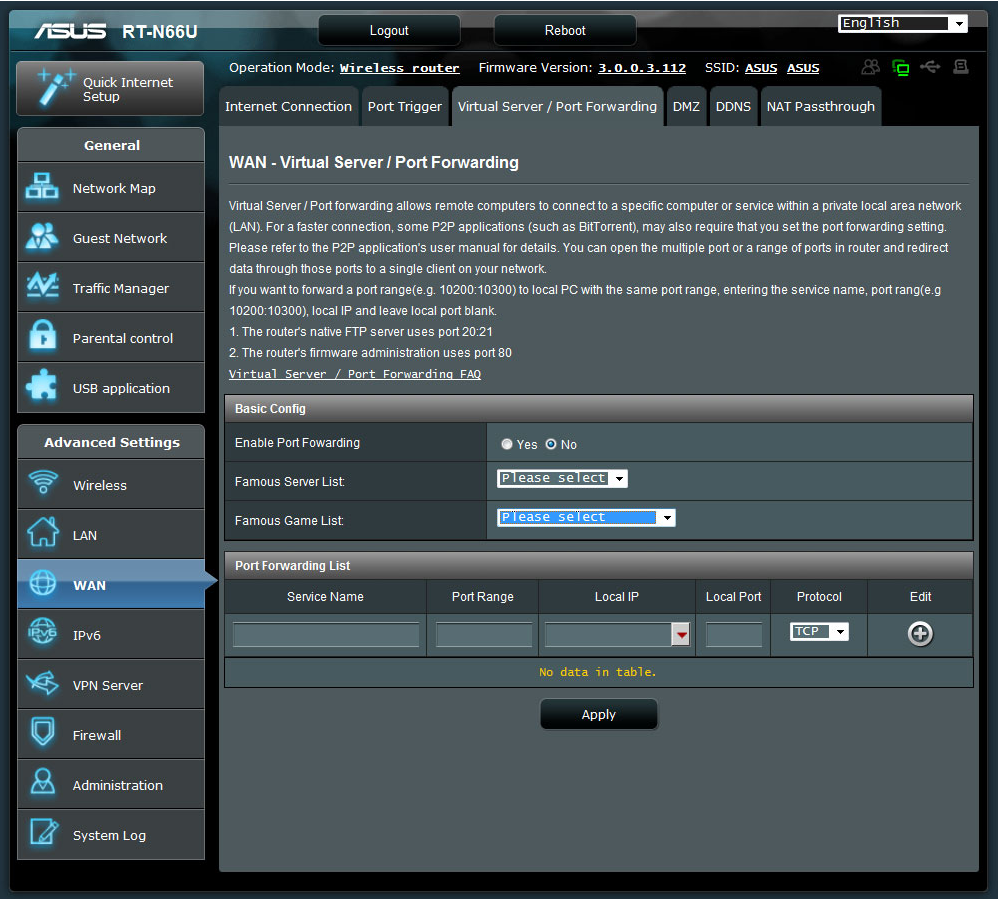 4. TP-LINK
Reference link: https://static.tp-link.com/2018/201810/20181031/1910012491_TL-ER6120ER5120ER6020_UG.pdf
Go to the menu Transmission > NAT > Port Triggering and click Add to load the
following page.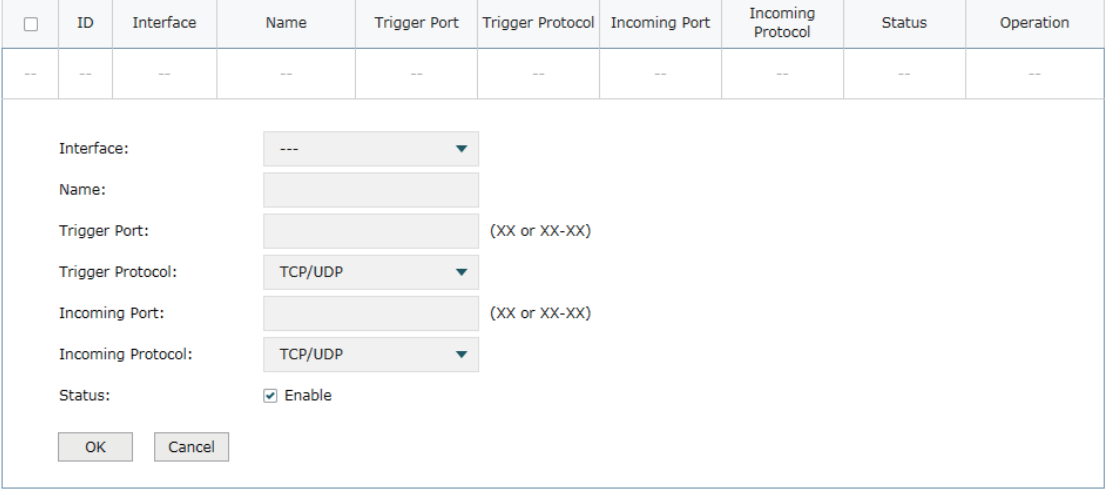 5. D-LINK DIR-605L
Reference link: http://global.dlink.com.sg/site_support/DIR-605L/Manual/DIR-605LManual_v1.00.pdf
This will allow you to open a single port or a range of ports.
Rule: Check the box to enabled the rule.
Name: Enter a name for the rule.
IP Address: Enter the IP address of the computer on your local network that you want to allow the incoming service to.
Traffic Type: Start Port/End Port: Enter the port or ports that you want to open. If you
want to open one port,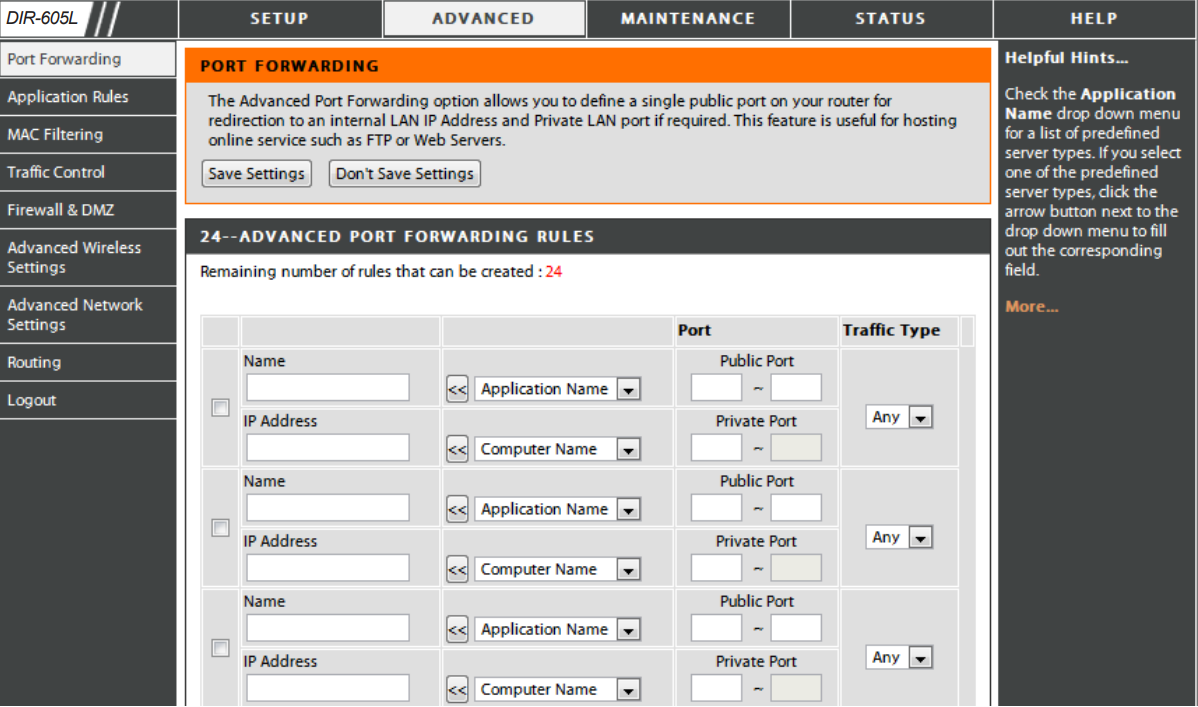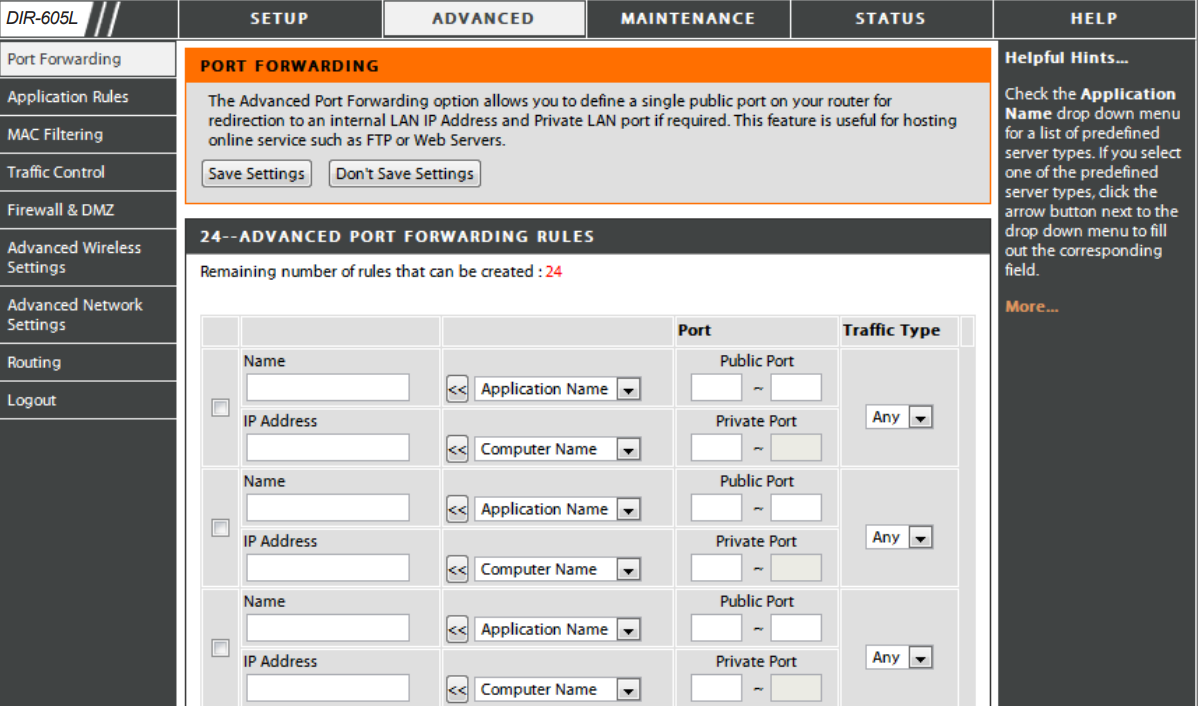 6. DrayTek
Reference link: https://www.draytek.com/support/knowledge-base/5751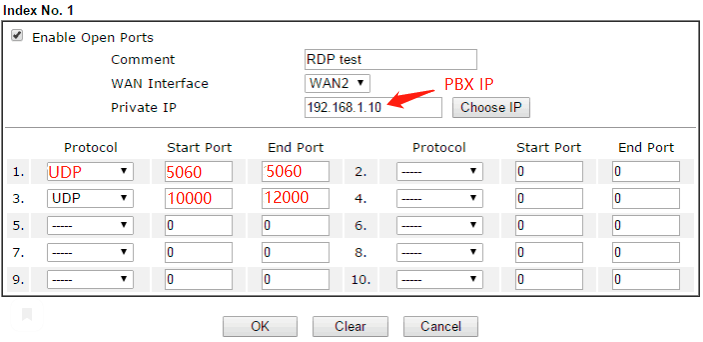 7. pfSense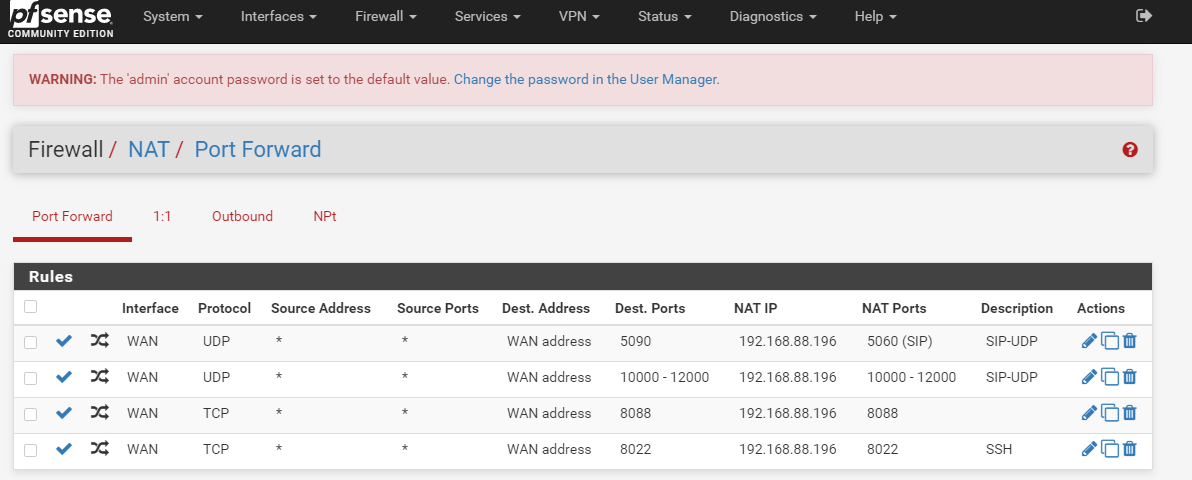 8. Fotigate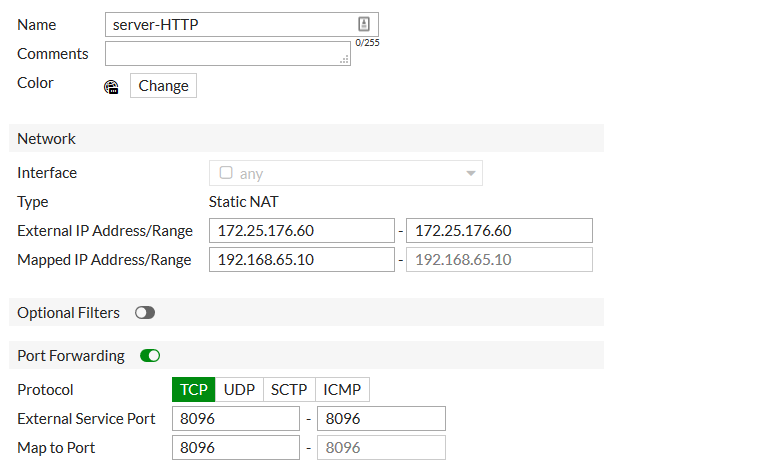 Reference link: https://docs.fortinet.com/document/fortigate/6.0.0/cookbook/419996/creating-virtual-ip-addresses
If you could not find the port forwarding for your router here. You can also try to find on this website: https://portforward.com/
Also, If you have a sample of other brand router settings about port forwarding that not mentioned here, you might comment at the bottom of this article. It would be appreciated!