Applicability
Firmware version: Any

Model: S-Series
Problem Description
Call via PSTN trunk cut after one minute.
Analysis
Connect the FXO/PSTN line with an analog phone to prove the line works well.
Test call flow with the phone which in the same LAN with PBX in case of network setting issue.
Capture the PCAP dump which shows the PBX cancel the call.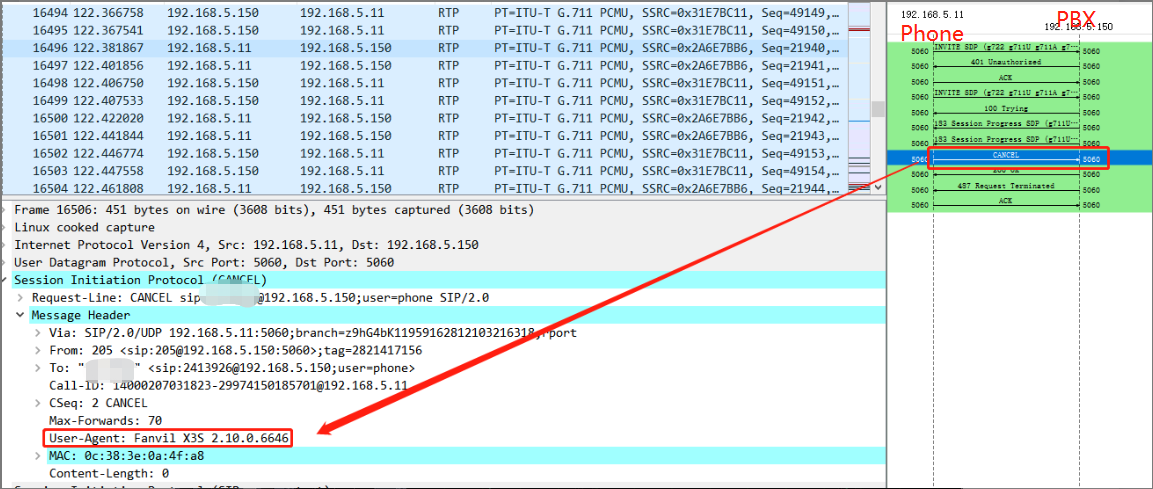 Check signal port trace to check FXO signalling detected by PBX system.
At the same time, check the FXO line setting on web page.
As the following picture on FXO line setting, client chose "Polarity Reversal" as the answer detection method. But there is no the polarity signalling service after checking with client.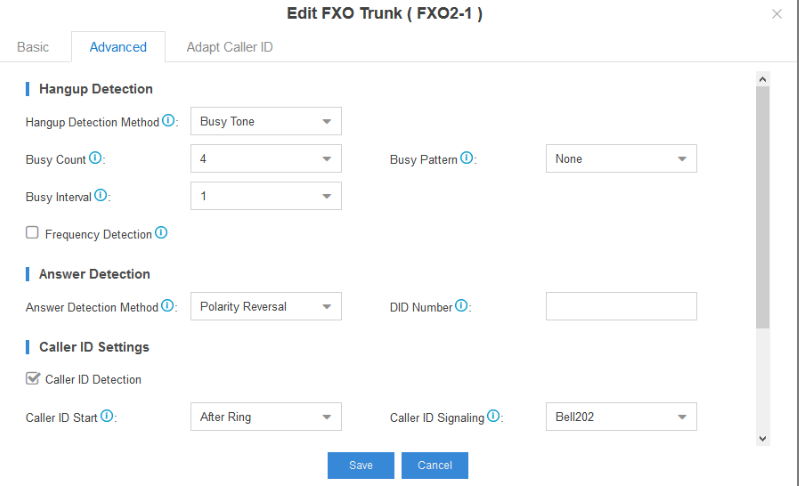 The port signal capture shows not polarity signal.

Solution
Change the Answer Detection Method as "None".