Applicability
Firmware version: ALL
Model: U-Series & Gateways
Problem Description
The problem happened on a U100. The SIP trunk status showed the "Wait for Authorization".
Analysis
The CLI log shows the "nonce" has wrap up to next line which is not standard or common.

The phenomenon mostly happens when soft switch on other side is Huawei or ZTE.
Solution
Enable the Pedantic option: SIP settings> Advanced> Pedantic> yes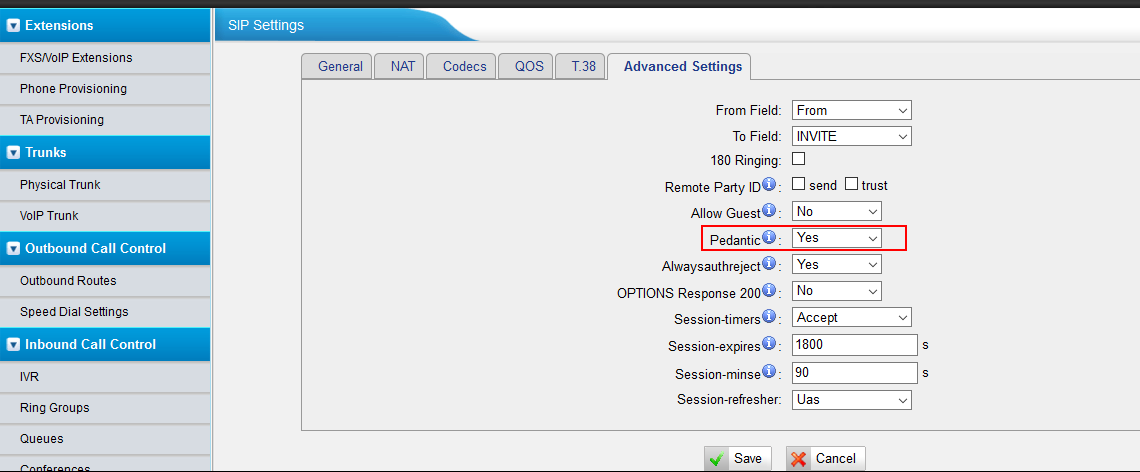 This option would increase the compatibility for non-Standard headers in the SIP packts.