Applicability
Firmware version: 30.10.0.X or higher

Model: S-Series
Problem
The incoming call delays about 10 seconds to ring the PBX extension or other destination.
And the problem arise in version 30.10.0.X or higher version.
Analysis
Check the CLI log, if you can find the CLI log goes in a recycle way.
And you see the similar log in the red frame of the following picture.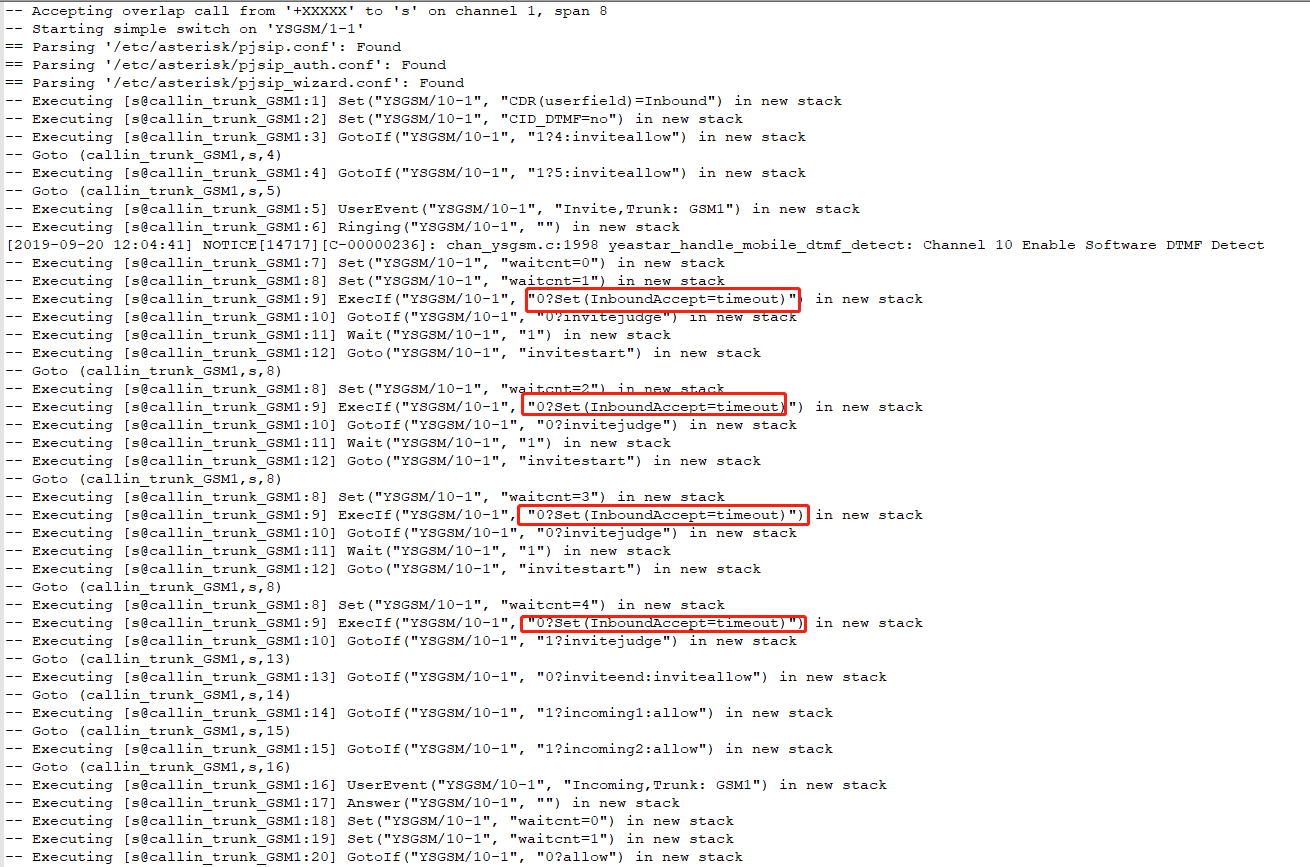 Then you could confirm, the API Answer Control of the Trunk option has been enabled. The option requires the third party to send answer response, or it would have a timeout about 10 seconds.
Solution
If you don't need API Answer control of the Trunk, just disable it.