Applicability
Firmware version: 30.5.0.8

Model: S300
Problem Description
SIP trunk registration failure.
Analysis
Step 1. Check the VOIP trunk on web page.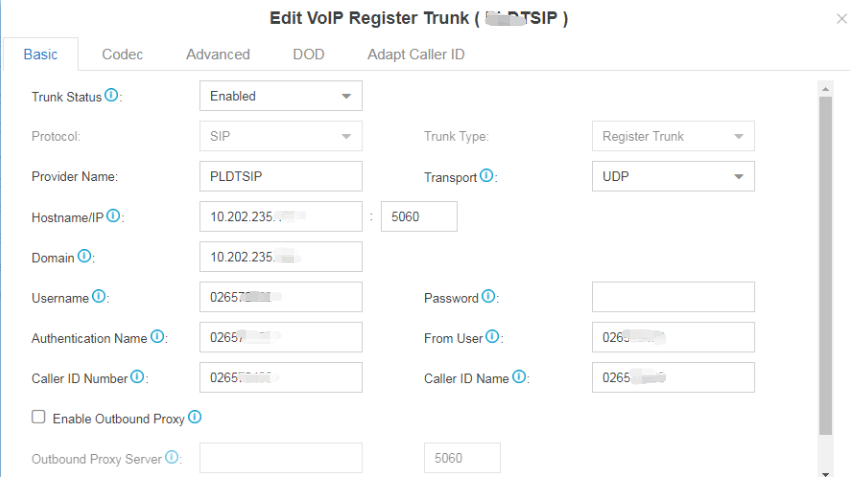 Step 2. Check the SIP signalling which captured by system log and found that carrier reply the SIP error - "400 Bad Reguest"

Step 3. Inquire whether the SIP trunk can be work on IP phone or other device. Client respond "Yes". It had been worked with other type of Yeastar device.
Step 4. Try to delete the current SIP trunk and change the type from Register Trunk to SIP-Peer trunk.
Then monitor the SIP signaling from carrier again. Finally, the trunk works.
Solution
Get enough SIP trunk information from the SIP trunk provider.
Then select the correct type of SIP trunk to register.