Applicability
Firmware version: Any

Model: S-Series
Problem Description
Login Linkus by LCS. But it shows Failed to connect - Error 03
LCS is well activated.
Analysis
First you would need to know the normal login message flow.
PUBLICKEY -> EXCHANGEAESKEY -> LOGIN
PBX Linkus log shows the Login message flow is normal

Client Linkus log shows it didn't receive 200 OK packet from PBX.

The PCAP capture on PBX shows a few ICMP - Destination Unreachable packets.
The error indicates the MTU of the next hop is 1000.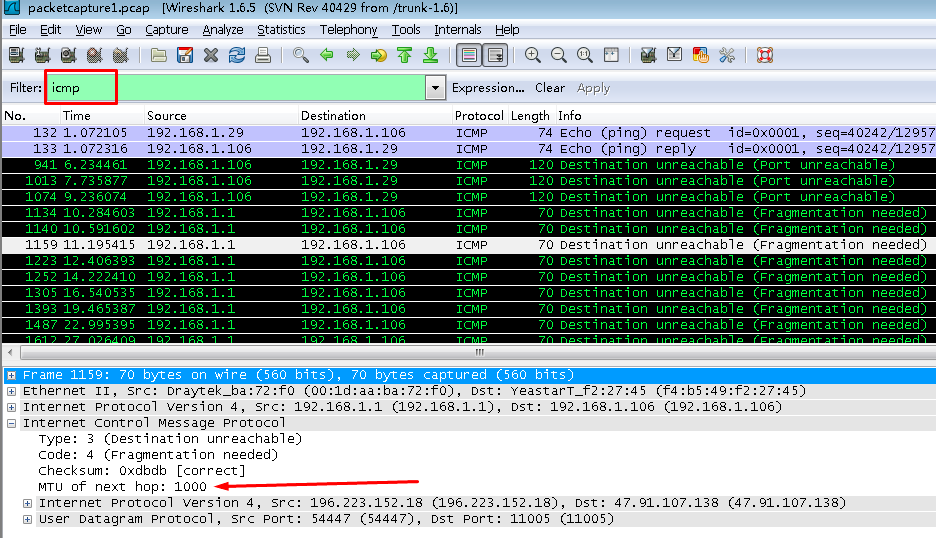 But the 200 OK packet for Login is larger than 1000 Byte.
Solution
Change the MTU from 1000 to 1500 on the Router.