Applicability
Firmware version: Any

Model: All
Problem Description
When the user makes call by the SIP trunk with his Cloud PBX, the call failed.
Analysis
Thee PCAP log shows the provider returned the error response - 488 Not Acceptable Here.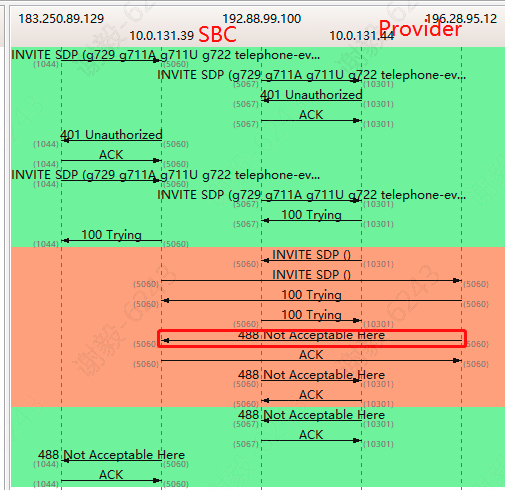 The SDP in the INVITE of Cloud PBX sent indicated that it used SRTP.
See the a=crypto:1 AES_CM_128...........

Solution
Disable the SRTP option in the SIP trunk settings.