Applicability
Firmware version: Any

Model: U-Series
Problem Description
When users makes call by SIP trunk, they have the One-way audion problem that the internal user could not hear the voice. If they register the SIP on the IP phone, the calls would be working fine. Therefore the issue is the PBX.
Analysis
The PCAP log show the Call flow is complete, and the voice flow is normal. But the provider indicates that their media server IP address is different with the SIP server.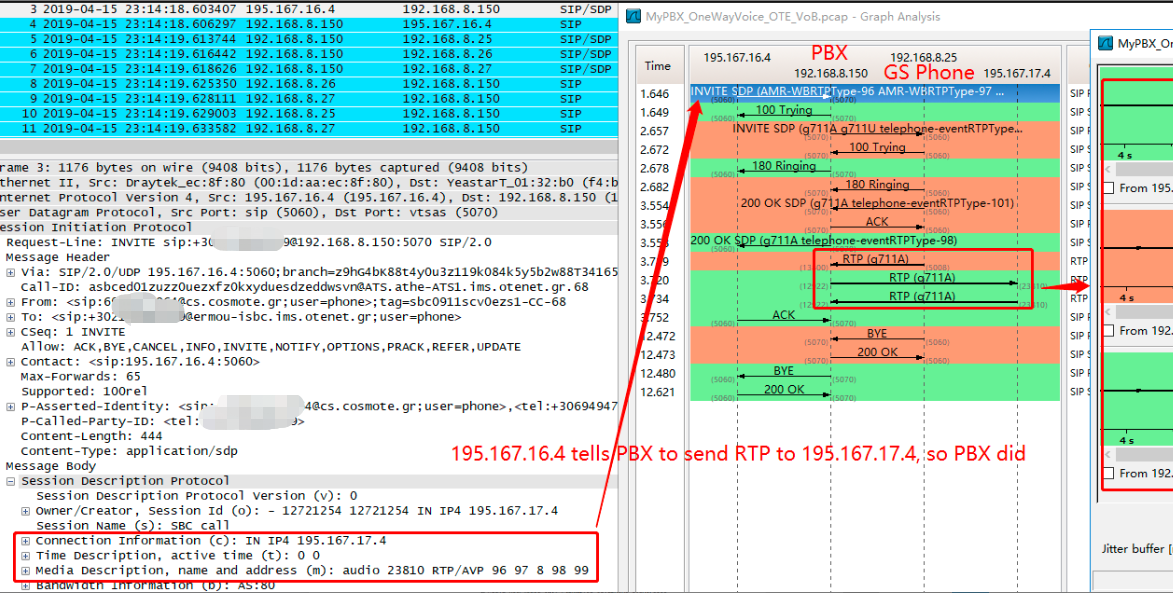 Finally we find the user had enabled the Drop All option in the Firewall menu. And only the SIP server IP address has been configured with accept rules.
One thing we should note is the firewall takes effect after the network capture. Network capture is done by the network layer. 
Solution
Add the accept rule for the media server IP address.