Applicability
Firmware version: Any

Model: U-Series
Problem Description
Extension A dial external number via SIP trunk, after call established, extension A transfer the call to extension B. But the call between external number and extension B has not been established.
Analysis
Log captured by Asterisk CLI. Here is a notification on "t38fax" which means the call flow has passed the context of T.38.

Solution
Disable "T.38 Support" option on outbound route setting.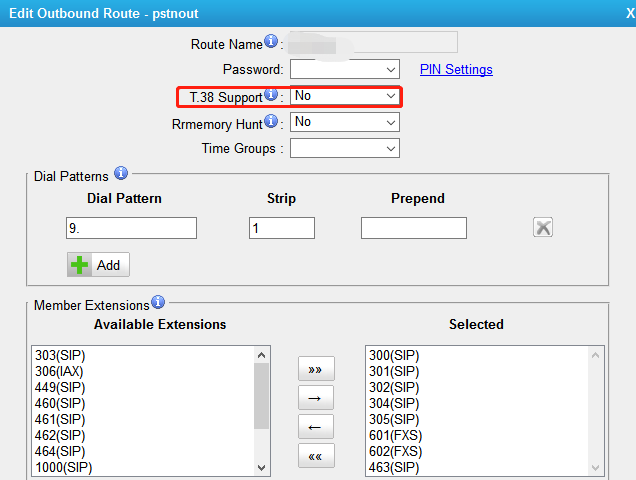 Note:
If the T.38 is essential for usage of your scene, you can create one more outbound route and enable T.38.