Applicability
Firmware version: Any
Model: S-Series
Problem Description
PBX is interconnected with Alcatel OmniPCX PBX by SIP trunk. Incoming call to PBX is working fine, but outbound call fails.
Analysis
The CLI log shows S-Series PBX doesn't respond to 200OK of the IP Phone since its SIP contact format is abnormal which causes the call drop.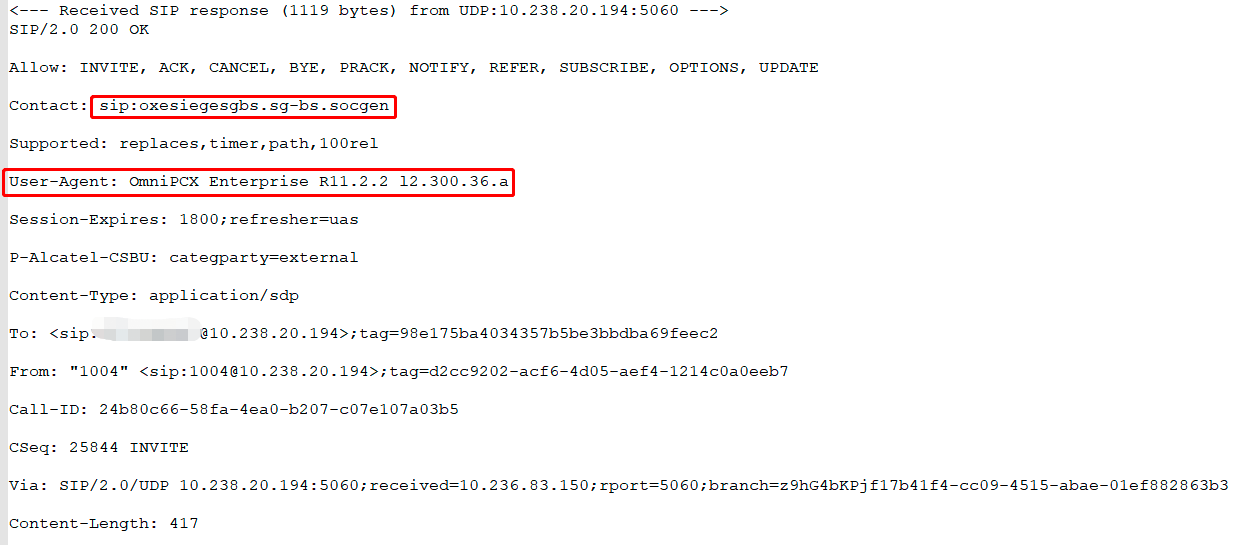 As for the reason why the outbound call is fine, SIP contact of S-Series PBX is normal.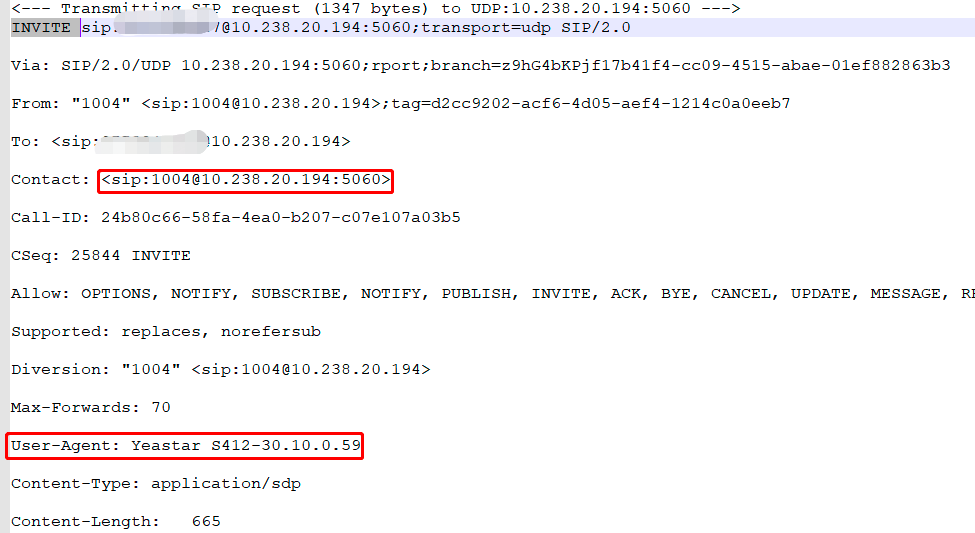 Solution
Turn to the Alcatel support with log and issue descriptions and they would fix it on the phone side.