Applicability
Firmware version: Any
Model: S-Series, U-Series
Problem Description
When receiving the incoming call through the SIP trunk, S-series PBX reply '421 Extension Required', then the incoming call fails.
Analysis
The PCAP log shows S-Series PBX refused the call, then required 'Timer', which means S-series PBX requires the SIP provider sends 'session timer' at the INVITE field.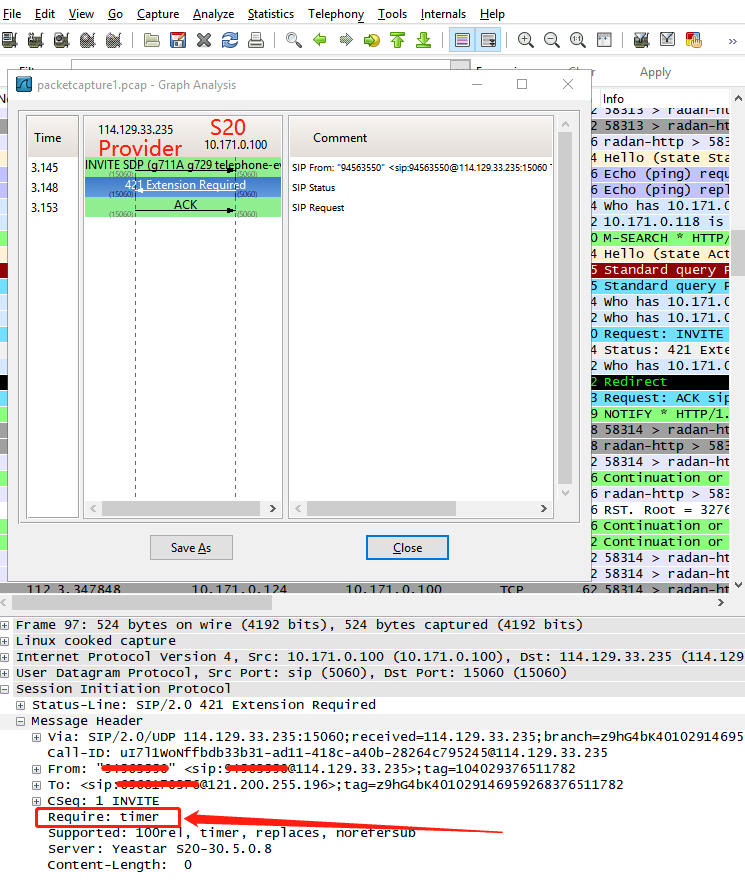 Solution
Since the SIP provider is not easy to do the changes, then we disable the Session timers at S-Series PBX side.