Applicability
Firmware version: Any
Model: Any
Problem Description
When making outbound calls by TkReg SIP trunk, the provider replied 403 Forbidden for INVITE packet as well as the OPTIONS packet. This happened intermittently. It's a SIP trunk used in Australia.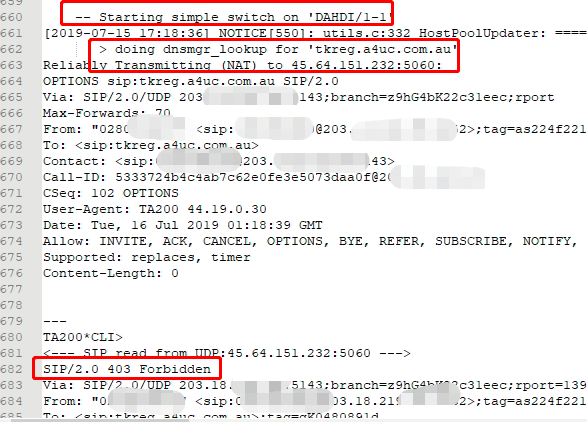 Analysis
Comparing with successful outbound call, the packet destination IP is different.
The working destination IP is 45.64.148.232.
The failed one IP is 45.64.151.232.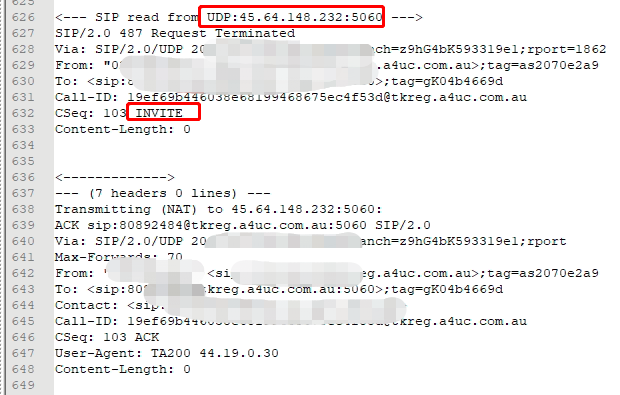 Every time DNS query may have different result of the SIP server. Then the Yeastar device would send the SIP packets to the parsed IP address. But the registration has been done on the other server earlier. Therefore the current SIP server would reply SIP 403 response.
Further analysis: SRV query presents the TrekReg has 2 SIP service servers.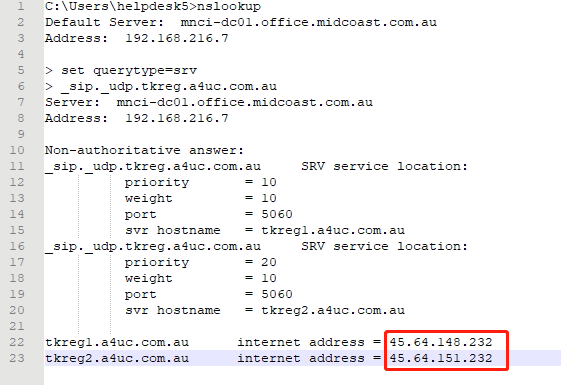 Solution
Enable DNS SRV Lookup or DNS-NAPTR
DNS-NAPTR on S-Series or Cloud PBX (Trunk > SIP Trunk Basic Settings)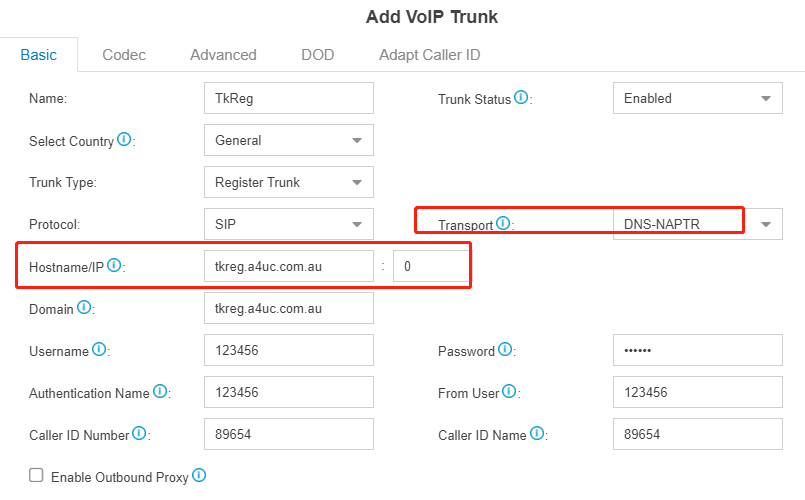 U-Series & Gateways (SIP Settings > General)