Applicability
Firmware version: Any
Model: S-Series
Problem Description
User failed to make outbound calls. The PCAP log show the provider doesn't reply the 2nd INVITE packet sent by PBX.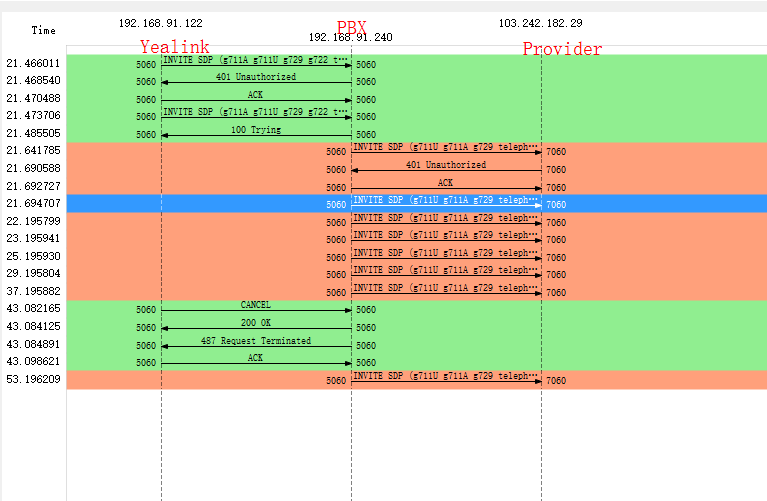 Analysis
Further analysis show PBX got the ICMP - Fragmentation needed packet.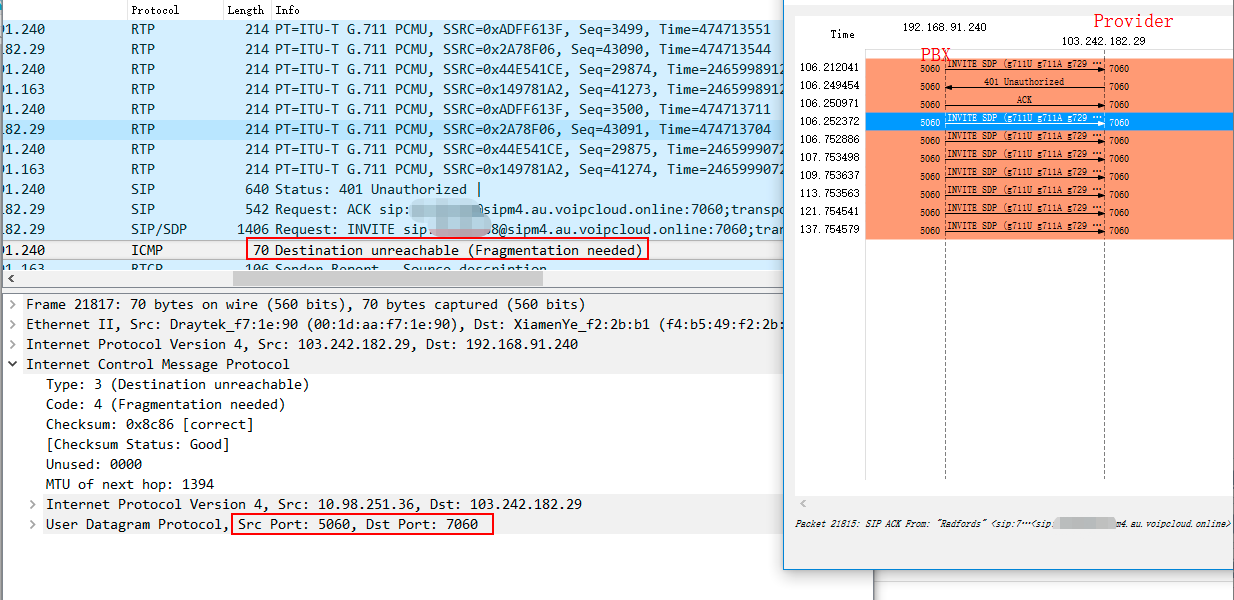 The MTU of the router required is 1394.

First INVITE MTU size is 1090 which is less than the router MTU requirement.

Second INVITE MTU size is 1426 which is more than the router requirement.

Solution
On PBX side, you can try to minize the codec selection in the SIP trunk> Codec menu. In this we leave the alaw and ulaw, then issue is resolved. For other case, you can leave the least proper codec as required.
On the router side, you might change the MTU side to a proper value.