Background
User would like to prepend the announcement like " " before the call passed to the reception or agents.
This makes the caller experience better.
Solution
Well it is pretty simple configuration for you.
1. Add the IVR for playing the announcement.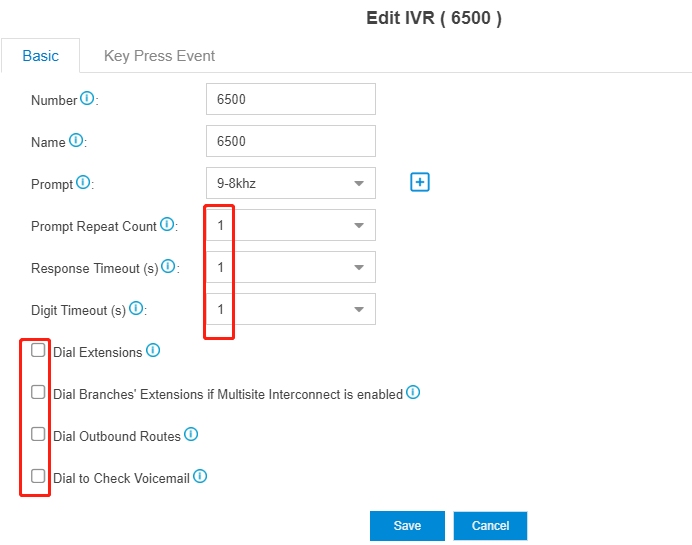 Prompt: select the announcement you need.
Prompt Repeat Count: 1
Response Timeout: 1
Digit Timeout: 1
2. Set the timeout event destination in Key Press Event.
After 1 second the announcement played, the call would be passed to the destination you want.
Just set the destination of the Timeout event as required.
In case of the caller might press any key by mistake. Configure the Invalid event to the same as Timeout event.
Disable other key events.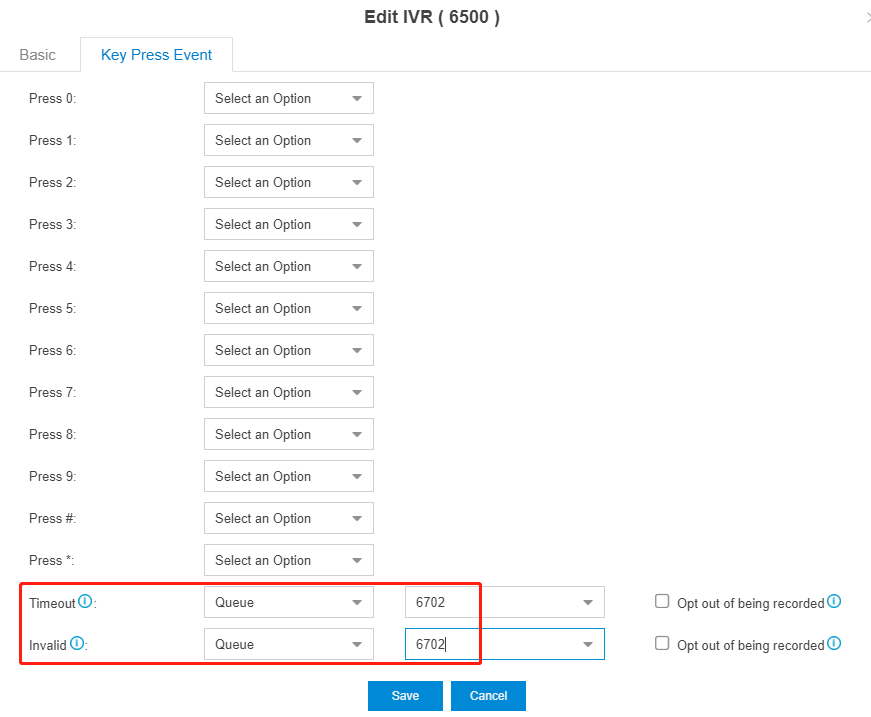 3. Set the Inbound Route Destination as the IVR in step 1.