For Yeastar OpenVPN Server
1. Assign the username and password.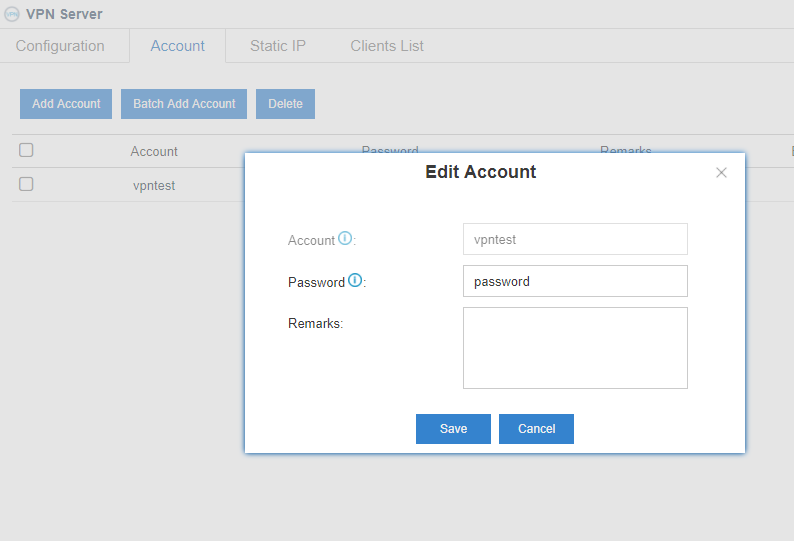 2. Modify the vpn.conf of client.
Add option  auth-user-pass xxx, xxx is the password file.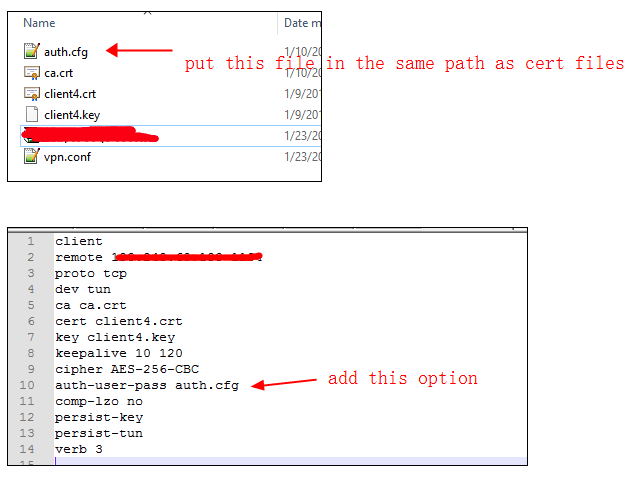 3. Edit the password file. And name it as auth.cfg.
First line is username/account name.
Second line is password.
E.g.
vpntest
password
4. Modify the verification mode on Yeastar OpenVPN server settings.
Change to "CA Cert + Client Cert + Account & password" or "CA Cert Account & password" as required.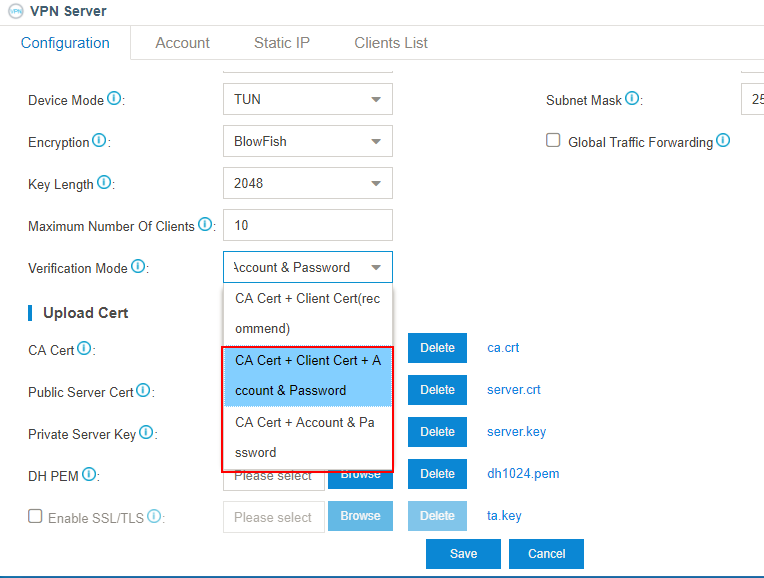 For Yeastar OpenVPN Client
Please refer this guide:
https://help.yeastar.com/en/s-series/topic/openvpn_verification.html