Supported Models
TA1600, TA2400 supports 1 RJ21 female interface.
TA3200 supports 2 RJ21 female interfaces. (First interface includes 24 FXS ports, second interface includes 8 FXSports).
Cable Specification
It's standard telco RJ21 cable with male connector. You can purchase a standard RJ21 from other places, it should work fine.
But for Yeastar FXS gateway, the pin 25 & pin 50 are not used in the connector. That's why the RJ21 interface supports 24 ports.
Sample figure: one side is RJ21 male connector, the other side is 25 RJ11 ports.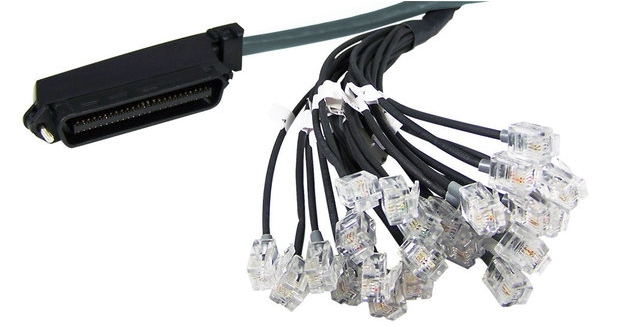 You can also use the RJ21 cable to connect the 66 block. One side of the cable is RJ21 male connector, the other side are 25 pairs of copper cable. It's pretty popular in North America. Here is video about how to terminate RJ21 on a 66 block: How to Terminate a 66 Block with a 25 Pair Cable
RJ21 Connector Pinout
Male connector. If you need make one by yourself, please refer the following figures.
Cross Section
Watch out the pin 1 position and sequence.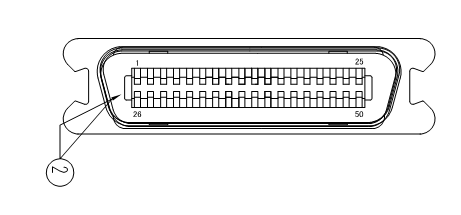 Pinout Schema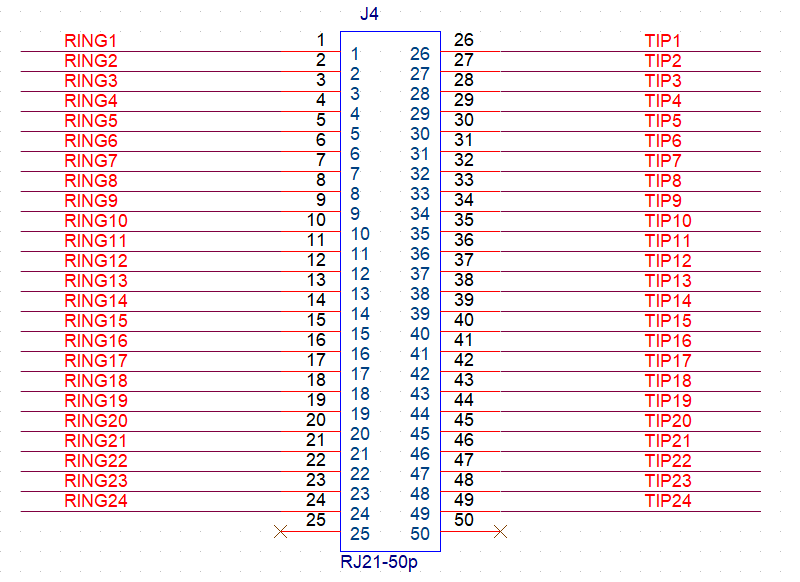 Pairs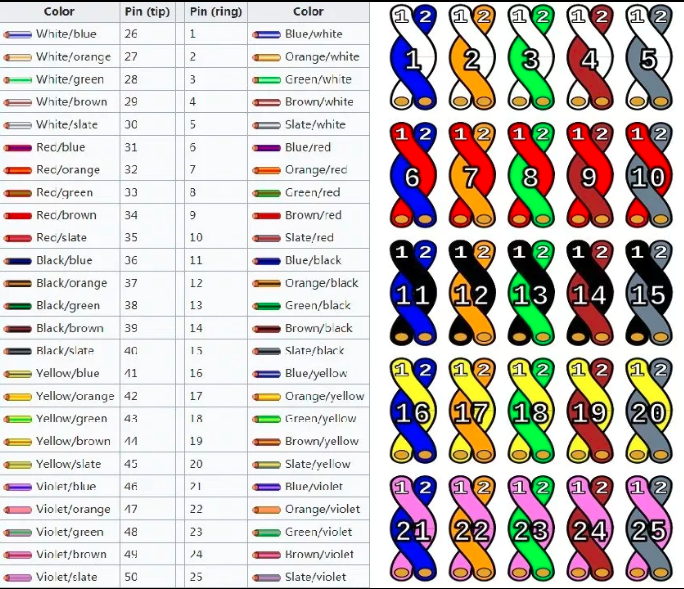 Practical Connection