Please refer the figure in the following.
The final configuration would consists of 3 parts A-B-C.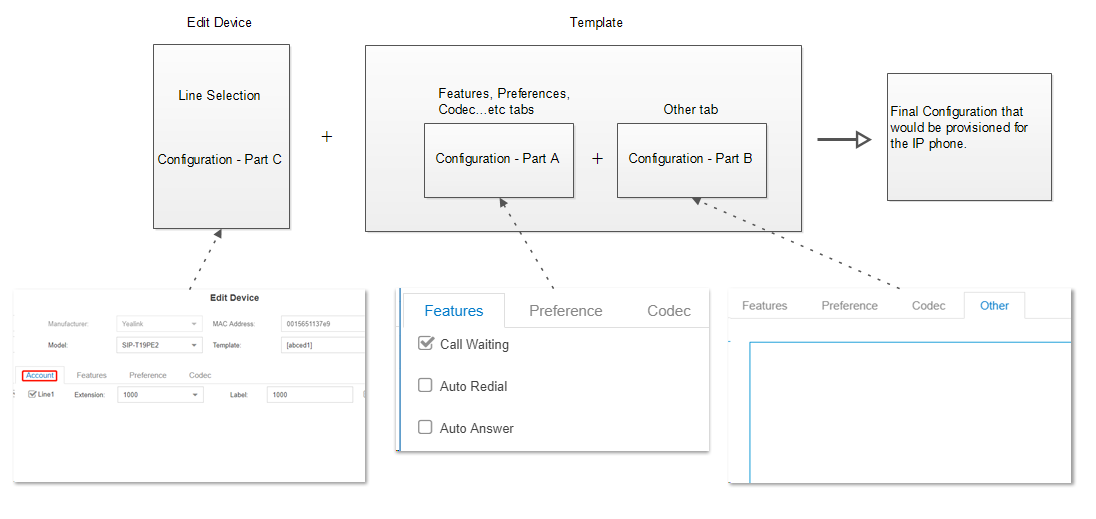 Also note the configuration priority for IP phone. Part B > Part A = Part C.
In general the configuration in Part B in for general use rather than a single phone. So please avoid to use parameter for a single phone.