Symptom
When you click the the Visit button after you apply the QueueMetrics-live id.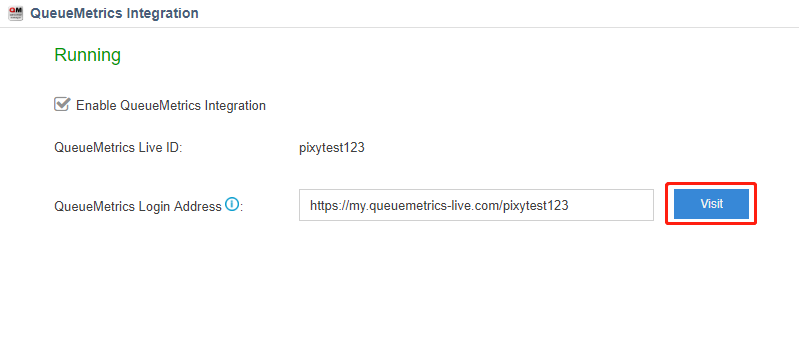 It would jump to the QueueMetrics official website.

Check List
Follow the steps in sequence.
1. Users might not click the activation email from notification@yeastar.com, please check if the activation email has been blocked in your email spam folder. 
Also make sure you had used a valid email to apply the QueueMetrics-live id.
2. Check your PBX firewall. To see if you have enabled the Drop All option.
3. Instance creation might requires up to 5 minutes to finish. If you click within 5 minutes after you applied the live id, it is possible to have the problem. Wait for a while, and check again. 
4. Clean the browser cache and try again.
5. If you are still unable to receive the activation email or the activation email has expired. Please disable QueueMetrics App on S-Series to re-apply the QueueMetrics-live id in 1 hour later after you had met the issue. Follow the steps:
1) Disable the App first.
2) Then refresh the page.
3) Enter QM app, and click "I wanna create a QueueMetrics ID" to apply the ID again.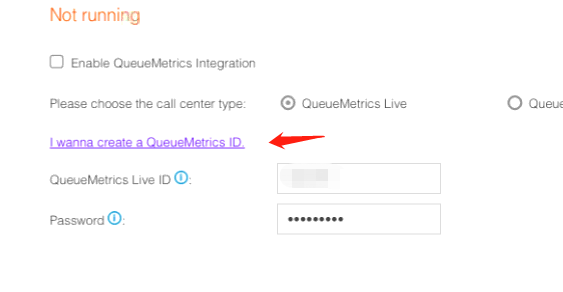 6. If you are unable to re-apply on the QueueMetrics App. Please post Yeastar support the email you used to apply and QueueMetrics-live id you applied when you submit the issue.