Scenario
Users want that the call could return the transfer initiator when the target has no response. You might call it "return call to extension".
Solution
Use the feature code *3 to perform the built-in attended transfer.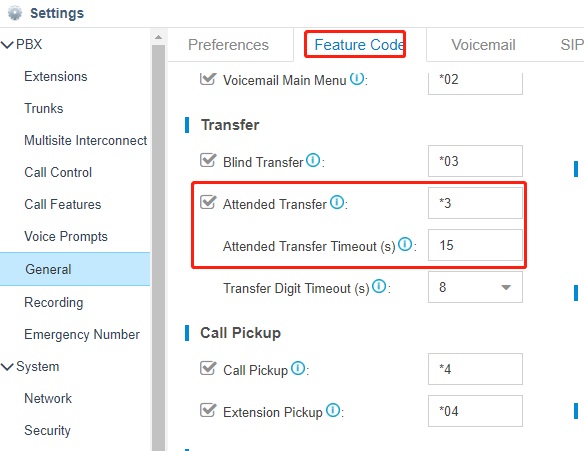 Procedure
You (B) are talking with A, then transfer the call to C.
During the call with person A, dial *3 on your phone. 

You will hear the prompt "transfer" and the dial tone.

Dial C's number. 

You hangup when hear C's phone is ringing. 

If C doesn't answer in the "Attended Transfer Timeout", call would return to B
* This is solution is not available for the transfer button on the IP phone.