Symptom
After reboot of phone or Yeastar FXS gateway, the extension or other settings doesn't update.
Checklist
1. Make sure the IP Phone or Yeastar FXS gateway and PBX in the same network segment. Both devices are reachable. And the phones could be scanned by PBX in the Auto Provisioning menu.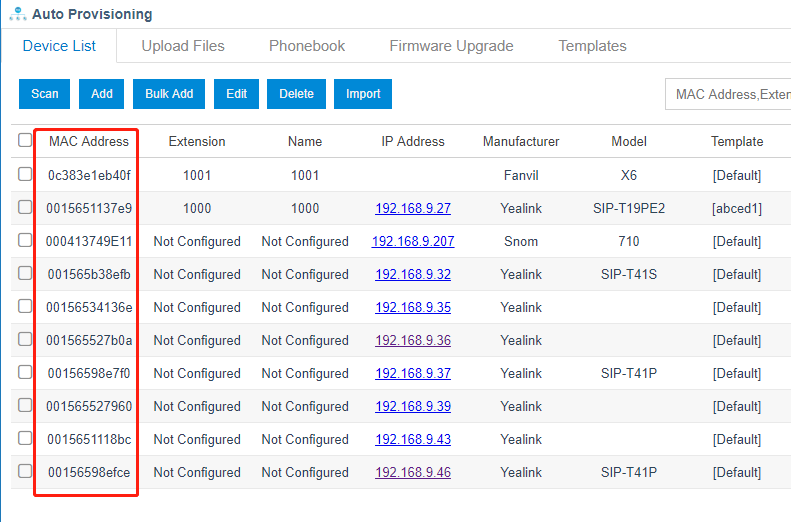 2. Try to upgrade the Auto Provisioning to latest version in App Center.
3. TFTP has been enabled on PBX.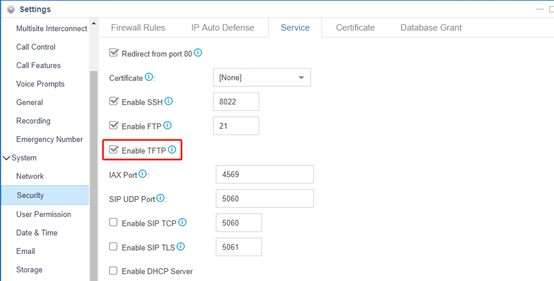 4. Check if your IP phone or Yeastar FXS gateway hasn't been blocked by PBX. ( Go to Settings>Security>IP Auto Defense>Blocked IP Address )



5. Check the network configuration.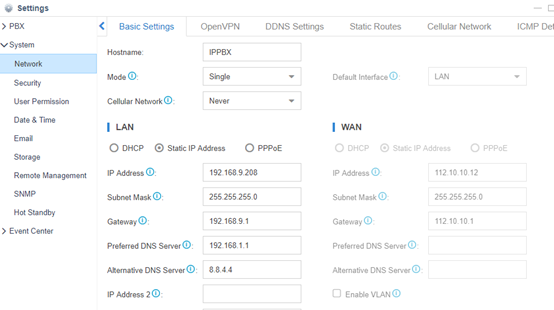 Proper gateway on PBX network setting. (go to Settings>Network>Basic Settings)
Ensure that IP address of PBX between IP Phone/ TA gateway are reachable to each other.
6. Check if the PnP process has been running in the SSH by command: ps | grep pnp
In the following, it shows the PnP is running.

(This step is optional for PnP mode.)
7. Check if the configuration file exists in the path /ysdisk/tftpboot/
In the following show the MAC.cfg (0c383edddddd.cfg)

On the web, it has been configured.

8. Make sure your local network or firewall doesn't not block the provisioning communication including SIP and TFTP packets. (By default, most IP phones would use TFTP to download config file.)
9. Try to reset your IP phone or Yeastar TA FXS gateway.
Logging
If the issue still not resolved after the check list above, please provide the following details to us for further checking, thanks.
1. Let us know the result of the each step in the above checklist.
2. Post us the firmware version of PBX, IP phone or Yeastar TA FXS gateway
3. Please post us the PCAP capture. Here is the guide about how to get the PCAP capture: PCAP Dump Capture.