Introduction
Yeastar S-Series VoIP PBX provides the Auto Provisioning App which could help user configure IP phones in bulk rapidly.
Auto Provisioning can instruct an IP phone/gateway get configuration file from PBX automatically.
Once user provisions a IP phone/gateway, the IP phone/gateway will automatically configure itself correctly. Thus, user doesn't have to configure a mass of IP phone or gateway on web gui one by one.
Provisioning Methods
We will introduce two provisioning methods by the following article:
PnP (Plug and Play)- apply to Yeastar gateways and IP phones that support PnP feature.
DHCP - Yeastar gateways and all supported IP phones could use this method. This method is typically for legacy phones.
In the scenario, let's take a Yealink IP phone and PBX as the example. The IP phone and PBX both are in the same network.
After finishing the configuration of Auto provisioning on PBX, you need reboot the IP phone on PBX.
The flow traffic during the IP phone reboot process: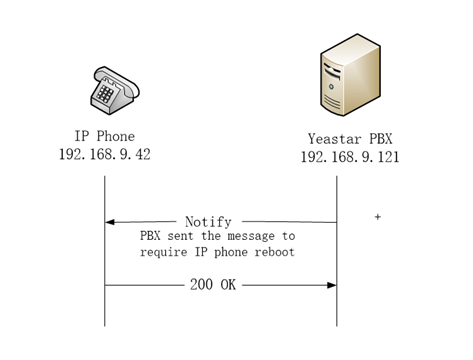 The SIP flow in the reboot process:

When IP phone finished reboot process, the flow shows as the following figure.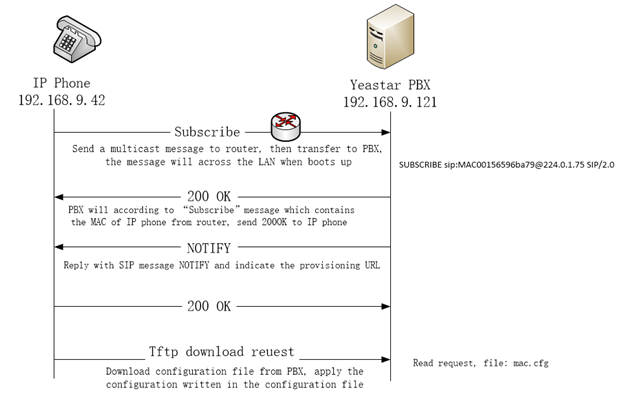 The SIP flow of the PNP method: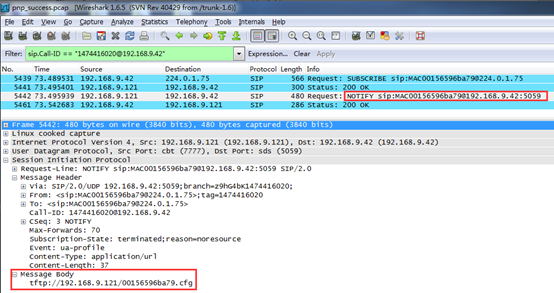 In this scenario, I am going to use Yeastar S-Series PBX as the DHCP server. IP phone and Yeastar S-Series PBX both are in the same network.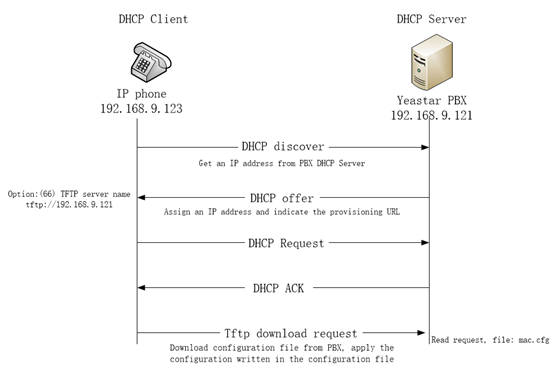 The data flow of DHCP method: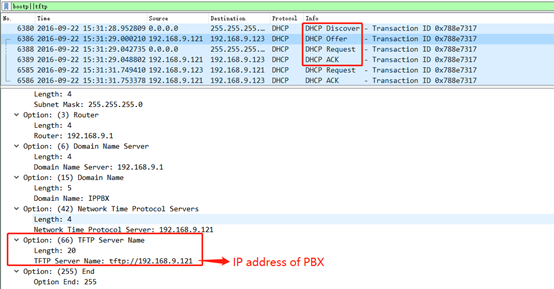 Auto Provisioning for Yeastar Cloud PBX
Because the deep cooperation between Yealink and Yeastar Cloud PBX, customer could auto provision IP phone by Yeastar Cloud PBX which use RPS (Redirect Provisioning Server).