Scenarios
1. Register Trunk
In this scenario, here is an integration of a provider with Yeastar PBX. Yeastar PBX will act as the registry party to register provider.
Basic Settings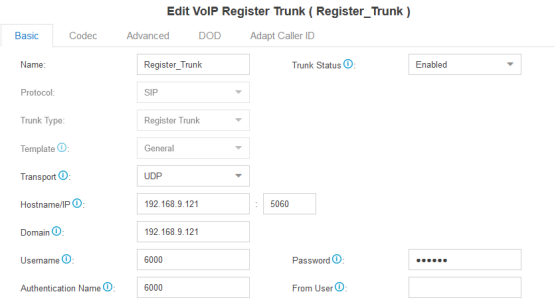 Protocol:SIP and IAX supported by Yeastar S-series PBX here.

Template: General and ITSP, the ITSP options here are all certified by Yeastar.

Transport: Here are three transport types, UDP, TCP, TLS and DNS-NAPTR. Select the transport mode matched with the provider.

Hostname/IP: Fill the IP address or domain name of provider.

Domain: In general, keep the field same with the Hostname/IP.

Username & Password: You need fill the correct information from provider.

Authentication Username: This option is provided by carrier or SIP server and used for SIP Authentication. Generally, it is same with the Username.
*Note: DNS-NAPTR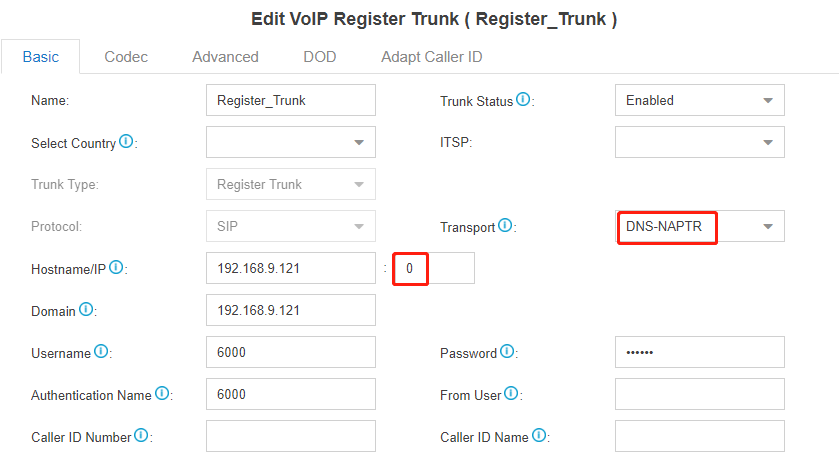 When there is no A record list for the domain name on DNS server, but only NAPTR or SRV records. You could choose DNS-NAPTR which could help PBX send data to the correct IP address of SIP Server.
Advanced Settings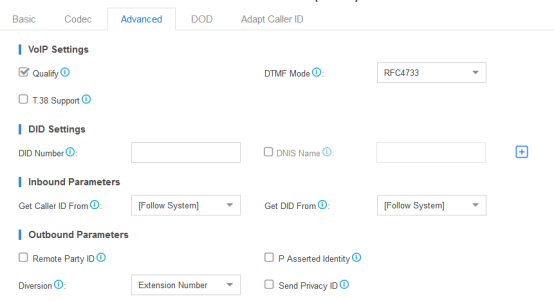 Qualify: If you enable the Qualify, the SIP device will send OPTION packet to peer endpoint to make sure the endpoint is up.

Realm:The value of Realm is YSAsterisk by default. Filling the value of the Realm should be carefully, cause the wrong Realm may caused the sip trunk registration failed. So it is essential to confirm the Realm send by provider.
2. Peer Trunks
In this scenario, we use two PBX for integration.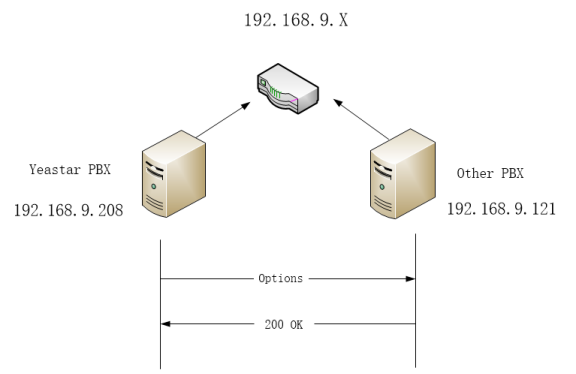 Note: The sip flow of peer trunk is different from other type trunk. In the packet transmission, only 'options' and '200 ok' message interact between two devices.
Basic Settings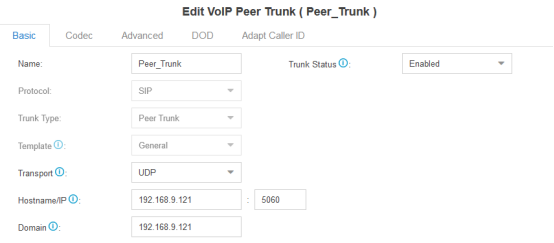 You could refer to the Register Trunk annotation for the above setting.
3. Account Trunk
In this scenario, the provider and PBX locate in the same local network.
Yeastar PBX will act as a SIP server and generate account for other device to register.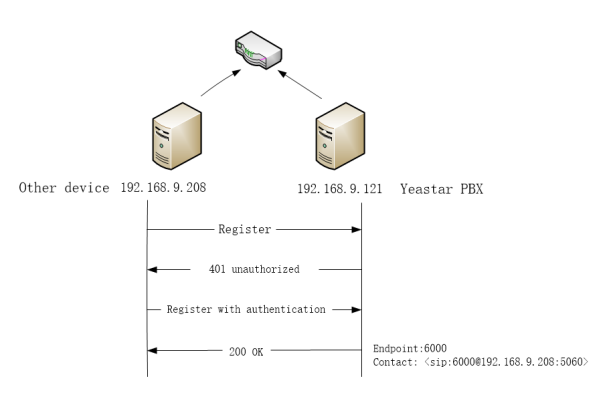 Basic settings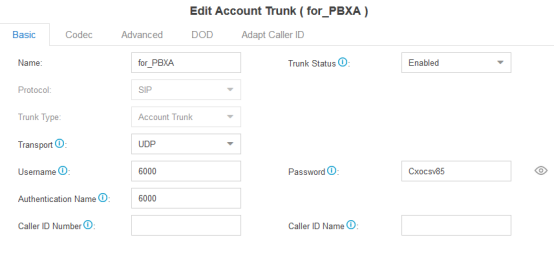 Account trunk provides assigned Username and Password to other devices to register.
If the registration of this type of trunk failed. The key point is make sure the correct username and password you filled on other device.
4. SIP Dedicated Trunk
SIP Dedicated Trunk is generally provided carrier for voice only without Internet access function. This kind of SIP trunk usually offers a dedicated cable to be connected with which comes from a specific ISP router.
SIP Dedicated Trunk also include two type of trunk peer to peer and sip register dedicated trunk.
Before registering SIP Dedicated Trunk, please make sure the trunk type from provider.
Basic Configuration
You could refer to the following URL to get the basic configuration and the troubleshooting suggestion.
https://support.yeastar.com/hc/en-us/articles/115015856168-SIP-Dedicated-Trunk-Application-for-S-Series-VoIP-PBX