This article applies to the Yeastar P-Series PBX includes appliance, software and cloud edition and aims to tell the user Yeastar P-Series PBX doesn't have copyright issue for music on hold file.
Yeastar P-Series PBX has included some free copyright music on hold audio files by default.
On the the Music on Hold menu, user can see the the free copyright music files on the "default" playlist:
macroform-cold_day
macroform-robot_dity
macroform-the_simplicity
manolo_camp-morning_coffee
reno_project-system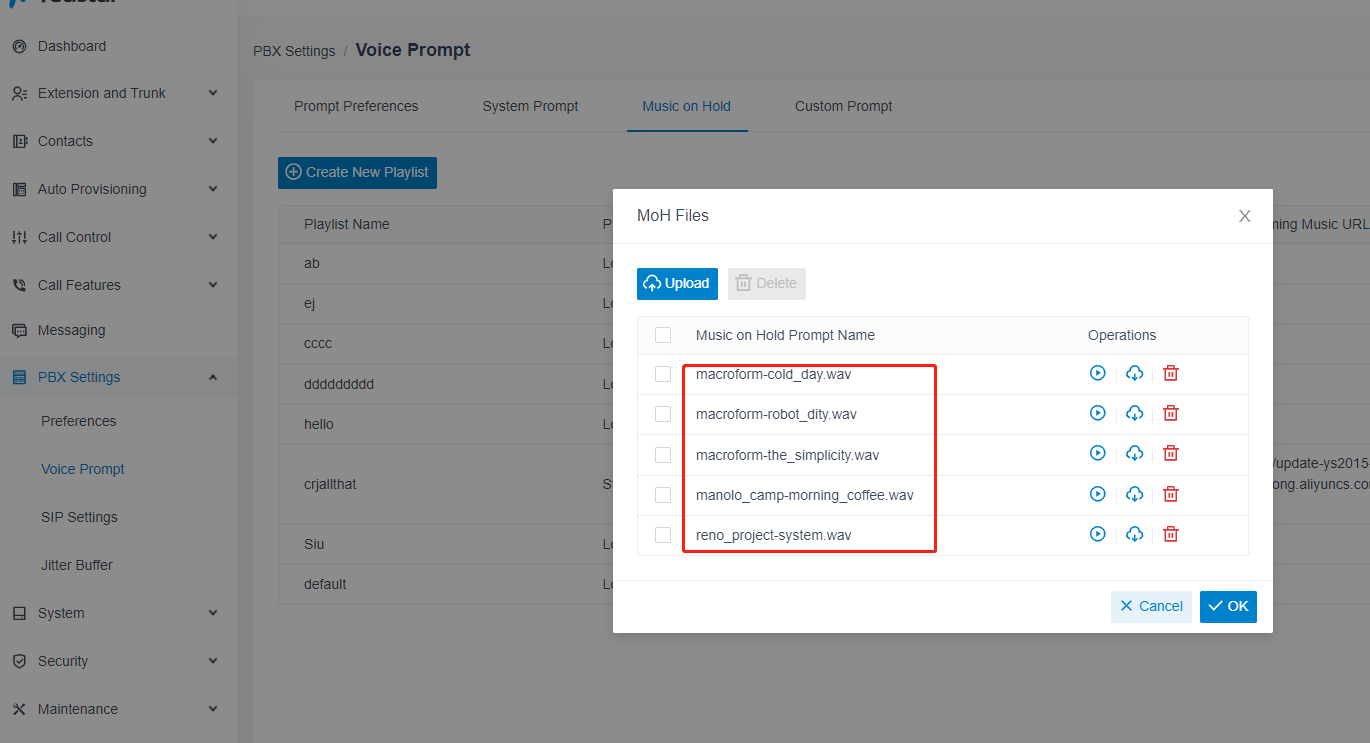 Except these files, user can upload his own music on hold file, but the copyright issue is not related to Yeastar.
These files were downloaded from: http://downloads.asterisk.org/pub/telephony/sounds/
And the Copyright belongs to:
Files macroform-cold_day, macroform-robot_dity, macroform-the_simplicity: Copyright (C) 2009 Paul Shuler (Macroform)
Files manolo_camp-morning_coffe: Copyright (C) 2009 Manolo Camp
Files reno_project-system: Copyright (C) 2008 Reno Project
These files are distributed under the Creative Commons Attribution-ShareAlike 3.0 license through explicit permission from their authors.
------------------------------------------
On the other hand, our system is based on Asterisk official package. It declares Asterisk has the license the music on hold files. User can find in via announcement in the path /ysdisk/ysapps/pbxcenter/var/lig/asterisk/sounds via SSH.

These files are distributed under the Creative Commons Attribution-ShareAlike 3.0 license through explicit permission from their authors. See the official license: https://creativecommons.org/licenses/by-sa/3.0/