Introduction
The system has one default administrator account, which has the highest privileges. Here the administrator is referred as Super Admin. The system will automatically create user accounts when new extensions are created. By default, the extension users can log in the system and check their own settings and CDR. The Super Admin can grant more privileges for extension users.
In this guide, we introduce how to use user permission feature.
User Permission
Log in the S-Series Web GUI with the Super Admin account, go to Settings > System > User Permission. Click "Add" to add a new User Permission. Choose the user and privilege type, then check the options to enable the privileges for the user.
User: choose an extension number to grant the privilege.
Set Privilege As: a role is set of privileges that can be granted to users, you can choose administrator or custom permission.
Administrator is created by the Super Admin. The administrator has all the privileges but cannot create new users for login.
Custom User is created by the Super Admin. The Super Admin sets the privileges for those users according to different situations.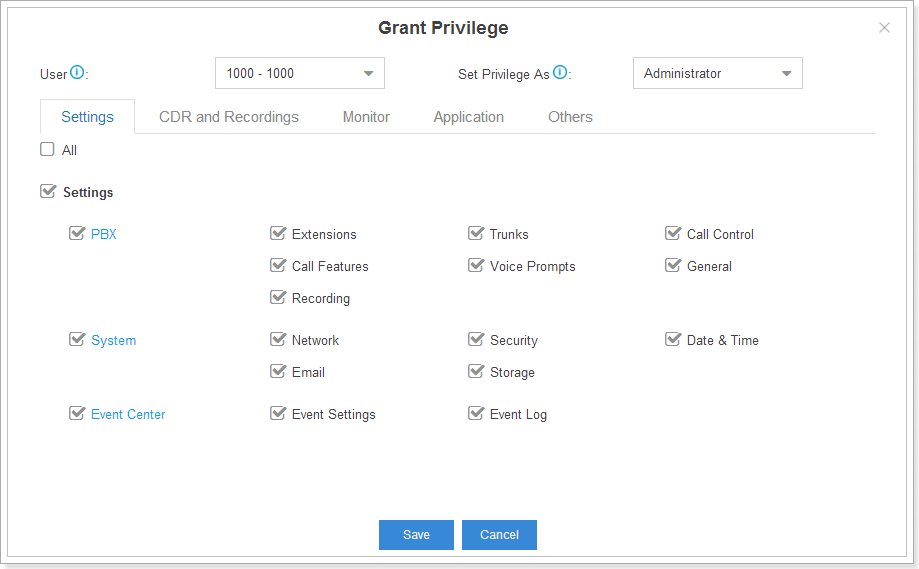 User Portal
The extension user could log in S-Series Web GUI with the extension username and password. The extension user account is created automatically when an extension is created on the system.
Username: extension number (i.e. 1000)
Default password: "pass" plus extension number (i.e. pass1000)
Below is an example of login page using extension number 1000.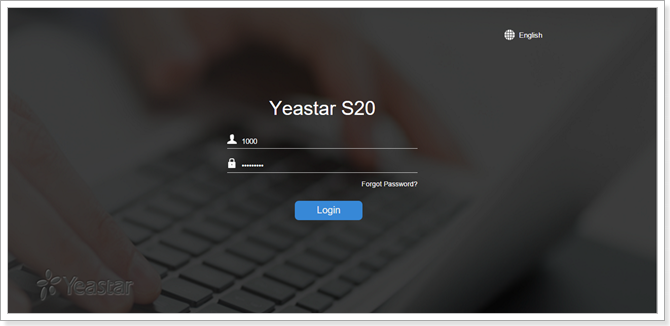 Notice: To login correctly, please make sure your login password has been changed on the extension edit page.