Introduction
Distinctive Ringtone is used for distinguishing calls from different inbound routes. In order to use this feature, the IP phone must support distinctive ringtone. Let's try set up a distinctive ringtone for one inbound route.
Configuring Distinctive Ringtone
Step 1 Log in the IP phone web interface. Here we take Yealink T28 as an example.
Step 2 Click "Settings> Ring", input a name in Internal Ringer Text, in the Internal Ringer File, choose a ringtone you wish to use. For example, the Internal Ringer Text "Family" relates to Internal Ringer File "Ring3.wav".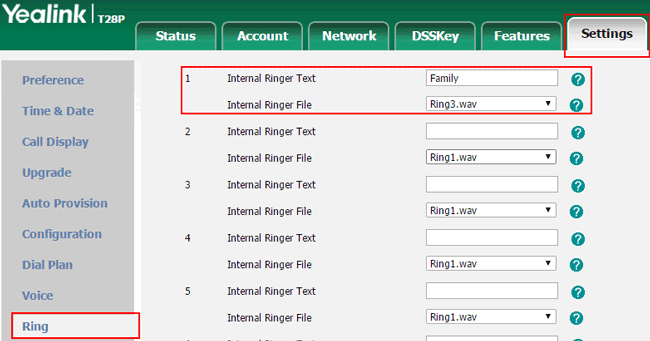 Step 3 Log in Yeastar S-Series PBX web interface, go to "Settings > PBX > Call Control > Inbound Route", choose an inbound route, and edit it.
Step 4 Set the "Distinctive Ringtone" as "Family", which relates to the Ringer File "Ring3.wav".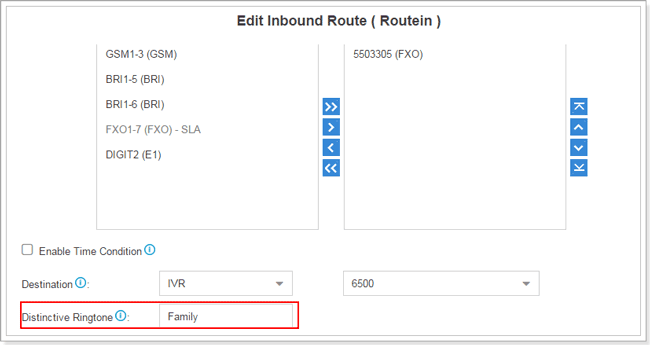 Step 5 Make a call through the inbound route, when the incoming call reaches the phone, the phone will play the ringer file "Ring3.wav".