Available for S-Series and P-Series PBXs.
The trunk configuration screenshot is as follows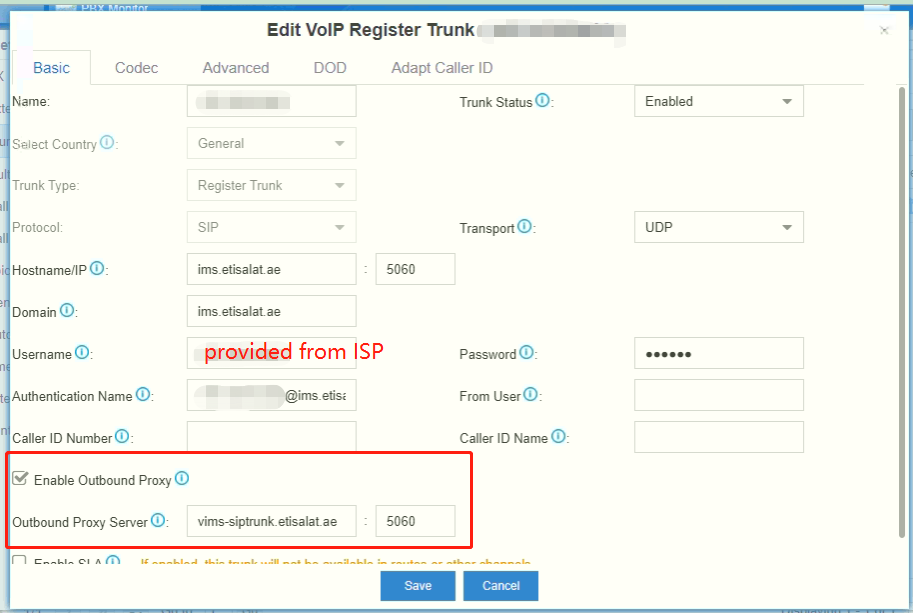 The default port is the LAN port, and the WAN port is connected to the dedicated line. DHCP mode.
Add a WAN port DNS to the LAN port. Usually add 213.42.20.20 to LAN Preferred DNS Server. Add 8.8.8.8 as the Alte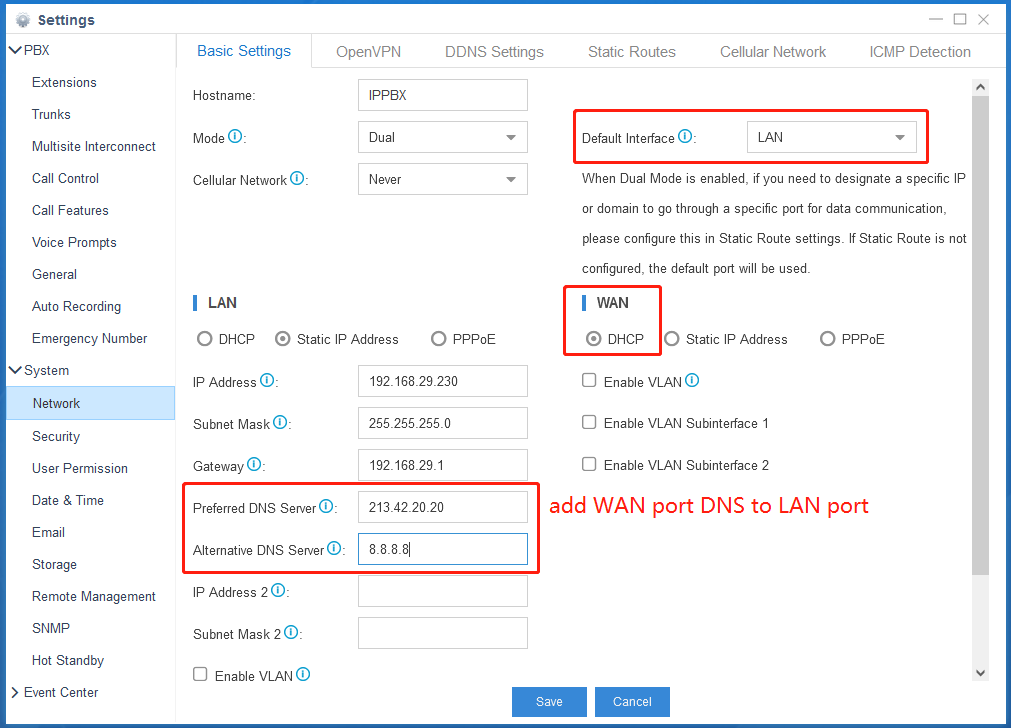 The dedicated line is connected to WAN port and two WAN port static routes are automatically added. Depending on its gateway, add three additional static routes, as shown below with the three addresses highlighted in yellow (10.0.0.0/255.0.0.0; 195.229.241.222/255.255.255.255; 213.42.20.20/255.255.255.255).