1. Login the phone with Admin and Advance mode.
2. Before configuring the BLF, please go to the "Attendant Console" menu check the Server Type as "Asterisk" like the figure below, this is an important step.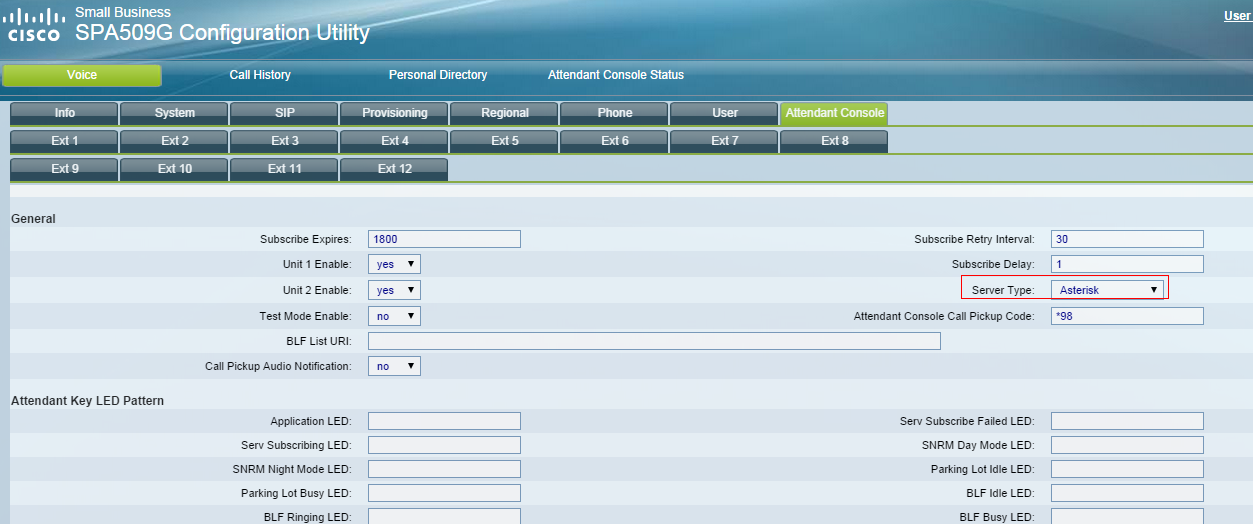 3. Then go to the "Phone" menu to configure the line key like the following settings:
Example for monitoring extension 109 at MyPBX(IP address 192.168.10.121)
Extension: Disabled
Short Name: 109
Share Call Appearance: private
Extended Function: fnc=blf+sd+cp;sub=109@192.168.10.121;ext=109
Basically "fnc=blf;sub=109@192.168.10.121;ext=109" is working as well.