External storage is a feature to extend the disk space of MyPBX. Once enabled, MyPBX will move the recording files and voicemails to the shared folder of your PC by the time scheduled.
Step1. Create a shared folder to store the files.
 Note:
1. The shared folder must be based on Windows OS.
2. If it's windows Vista/2008/7, please add "Everyone" into the shared account list
Step2. Create a file name it as status.txt under the shared folder. Then set up the share permission level as below graph.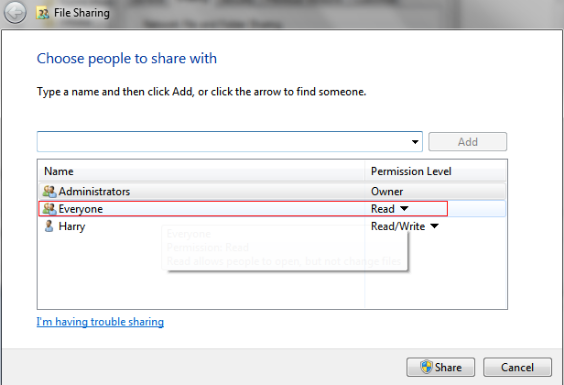 Step3. Input the information of this folder and the PC. 
System Storage Management External Storage Step2.
Net-Disk Host/IP: the IP address of the PC
Net-Disk Share Name: the name of share folder
Net-Disk Access User Name: the administrator name to log in
Net-Disk Access Password: the password for administrator
Move files created before: choose the day to move the files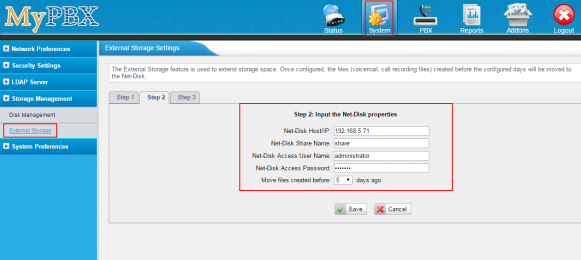 Step4. Save and apply the changes. If succeed, you will find these files in that folder, if failed, you would got prompts says fail on the web GUI after apply the changes.