Call back is supported in MyPBX, when dial into MyPBX via the trunk configured in inbound route with call back enabled, you can hang up so that MyPBX will call you back and route the call to the destination you have configured.
Note: please make sure the caller ID can be well recognized by MyPBX, you can dial a test call and confirm your number shows right in call log page.
Step1. Enable it in inbound route first.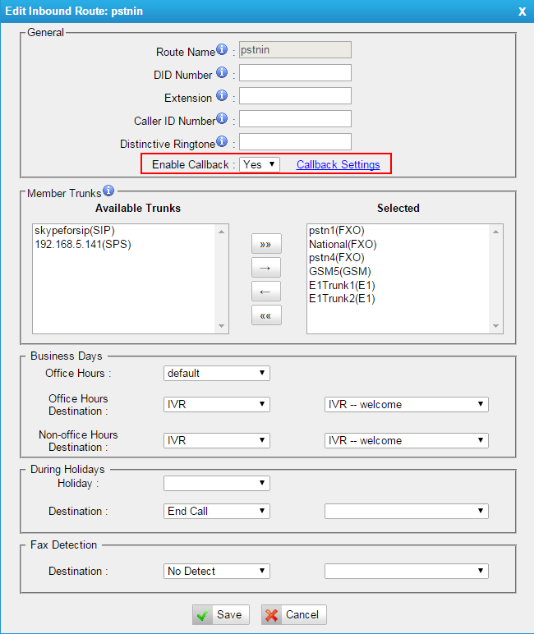 Figure 1. enable call back
Step2. If you allow all the callers to call back, you can just tick "allow all numbers" directly. You can also add only the desired number. Please make sure the caller ID number is the same as the one shows in CDR page.
You can also set up the rules for specific trunk, click "add call back" rules to edit it.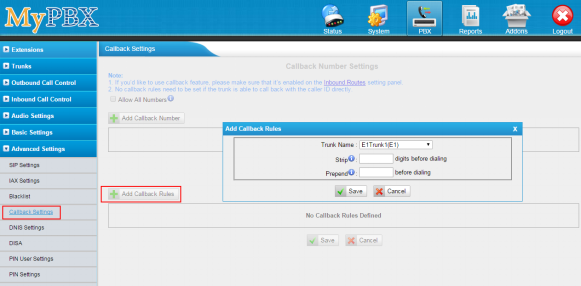 Figure 2. Set call back rule for trunk

                                                 Figure 3. Call back page