1. Summary
MyPBX supports Open VPN feature in version 2.13.0.87 and higher.
This guide is also available for Yeastar gateways have OpenVPN feature.
Note that both MyPBX and Gateways(TA, TB, TE, TG) could only work as OpenVPN client.
2. Settings
2.1 Make OpenVPN configuration package file.
For the VPN configuration, please consult your OpenVPN Provider. And you can also refer to the sample file attached in the end of this article.
Check file structure and file extension 
The file configuration format must be .tar format , The file name of .rar file can use numbers, letters '_'and '.' . The .tar file contains two certificates, one key and configuration file. You can refer this article to OpenVPN Package File Structure of Yeastar
Check client configuration file, key and certificate file
Refer the sample file. Edit the vpn.conf according to the information offered by the OpenVPN server or provider. Replace the keys, certificates file to your own in the sample file.
If the provider offers the *.ovpn file, you could refer this guide to convert it to the one that used for Yeastar. Convert the *.ovpn File to the Package File for Yeastar Device
Compress the configuration files
In step 4 of the guide already show you how: Convert the *.ovpn File to the Package File for Yeastar Device
2.2 Upload the OpenVPN file to MyPBX & Gateway:
1) Open the web page ;
2) The client-side configuration via web management 'VPN settings->enable VPN->Choose File', choose the file then click 'upload':
(Here takes the MyPBX as example)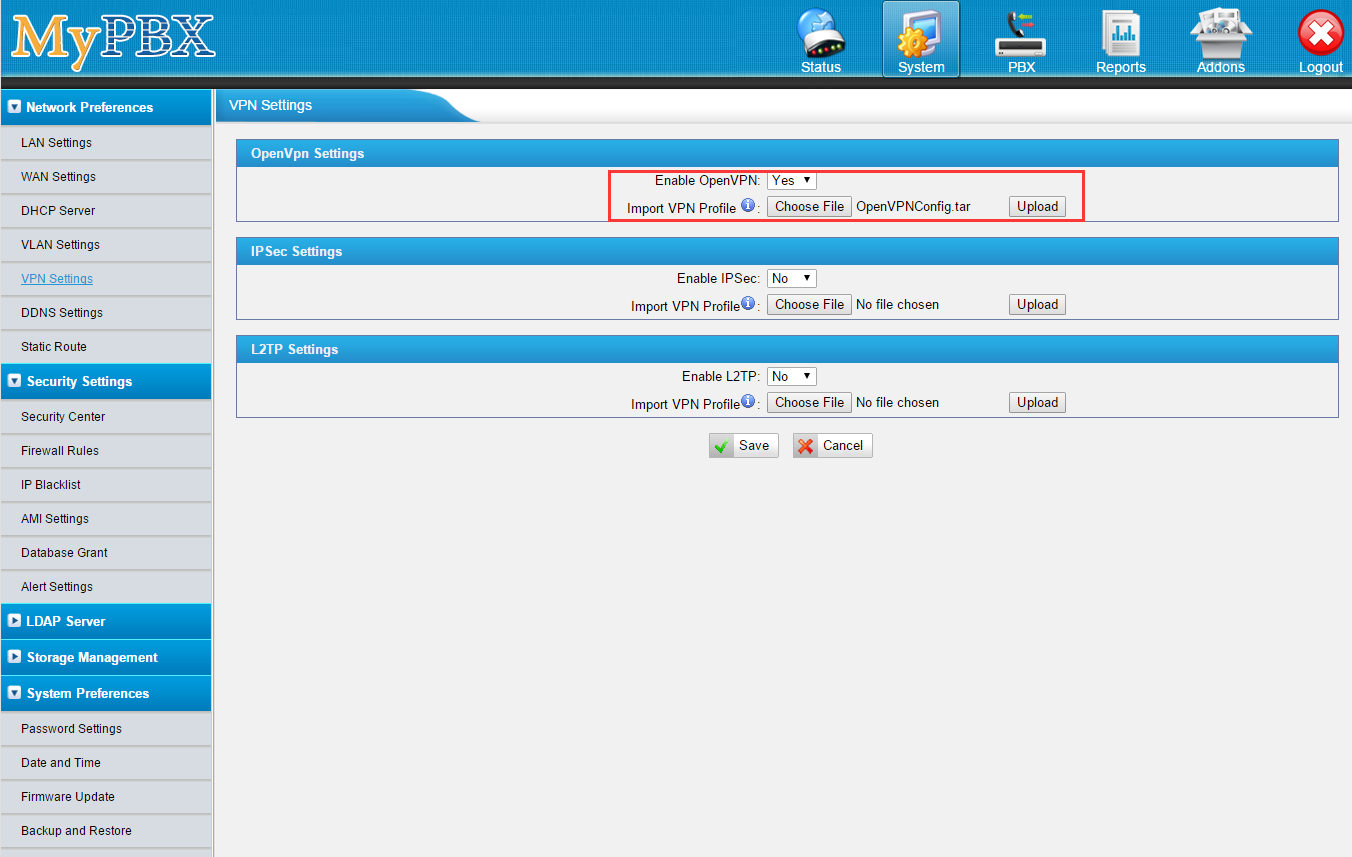 2.3 Check the VPN status.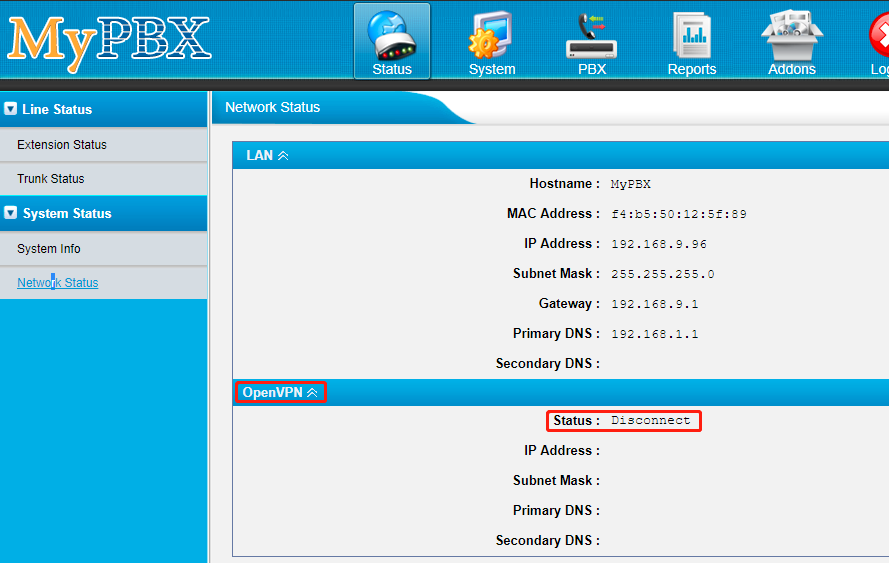 3. Troubleshooting
If you have the connections issue, please refer this article to troubleshoot: OpenVPN Related Issue Troubleshooting Content