Applicability
Model: P-Series
Firmware version: Any
Configuration
1. Enable TCP Settings on PBX Side
Go to PBX settings/SIP settings menu to enable TCP port. Note that this settings requires reboot to take effect.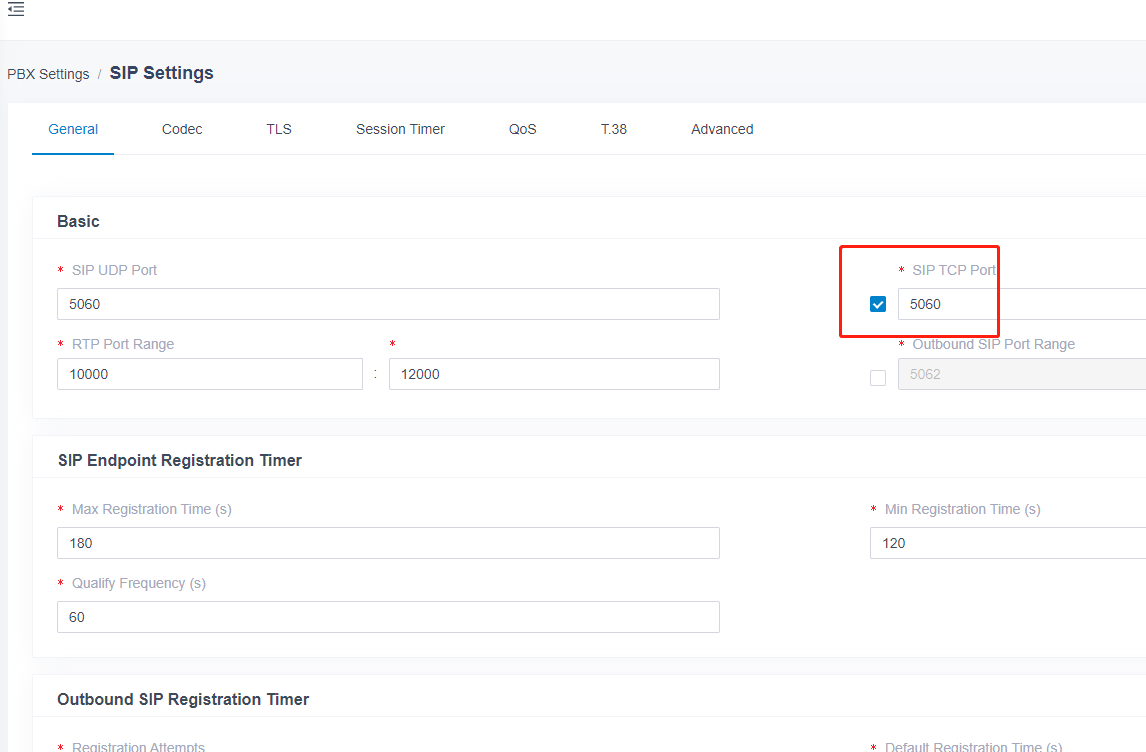 2. Switch Extension TCP Settings
Switch the transport to TCP . This setting should be configured for the extension respectively.
3. TCP Settings on the IP phone.
Here we take a Yealink T33G as an example.
1) Auto Provisioning phones
If the phone has been provisioned by PBX Auto Provisioning feature.
Reboot the phone, the phone will automatically change to TCP.
2) Manual configured phones
Go to Account Settings, change the transport to TCP.