1.You can install new APK.Get it from our web:
https://www.yeastar.com/firmware-download/
Download the APK you need(Room display or Vistor Kiosk)

2.If you don't bind the DS7510 to Workplace,you can click the Yeastar icon many times: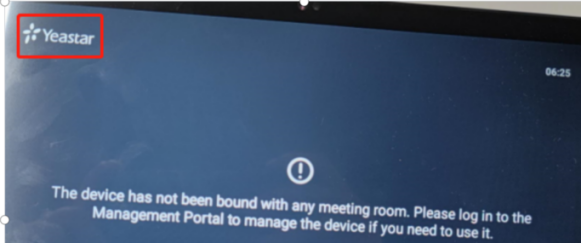 If you bind this device to Workplace,you can click your company icon many times: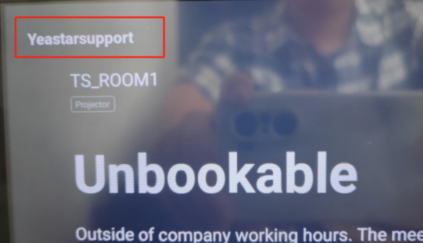 Then you will go to the desktop of DS7510.
If you see the Yeastar LOGO like this,please slide the screen from bottom to top,then will go to desktop.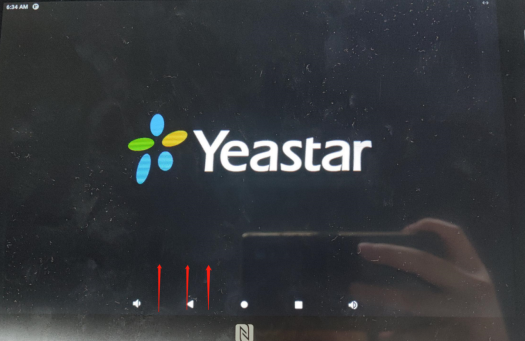 3.In the desktop,long press the Display APP icon,you can see the APP info,click it
Then you can uninstall it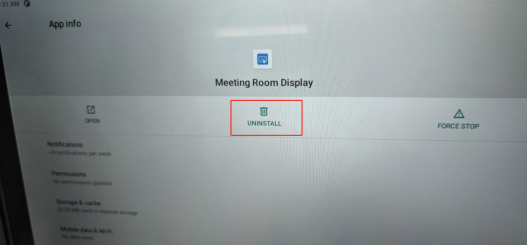 4.Enable USB Debugging in Setting: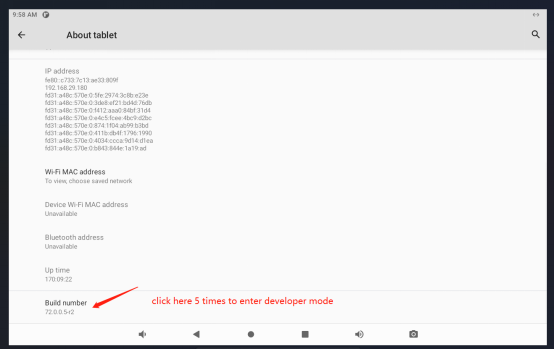 5.Connect the DS7510 and your computer via Type-C cable
6.then you can slide the screen from top to bottom and see the pop-up,click the '
charging this device via USB

'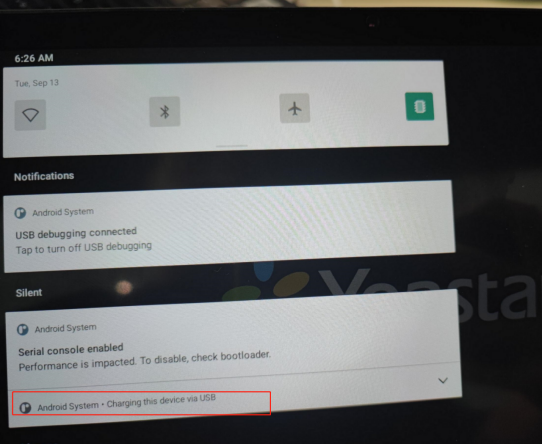 Then click it

7.Select File Transfer in the new window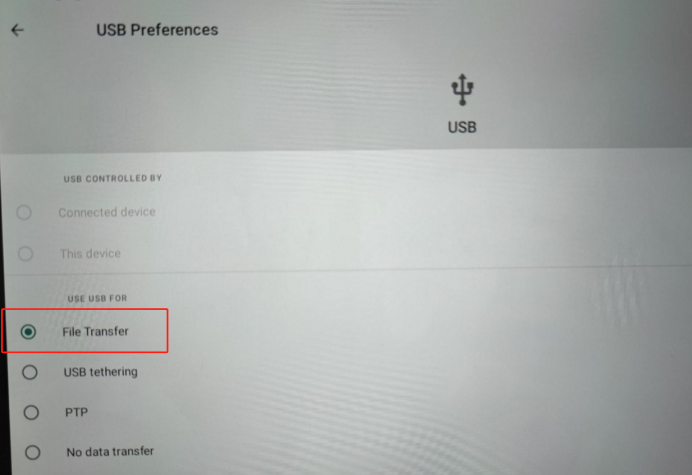 8.Move the new APK from computer to DS7510/Internal shared storage
9.Then you can find the APK in Explore or Files on the desktop,click it to install and
After installing,please open the APP to confirm that it's working.