In this guide, we will show you simple procedures about how to mount Linux Samba as Network Disk for S-Series VoIP PBX.
Samba tool graphical configuraiton is highly recommended rather than the manual configuration from scratch. Which helps avoid most troubles during configuration.
Below is a sample on Ubuntu. See the procedures:
1. Install Samba in the Ubuntu Software Center or execute command in Terminal: 
sudo apt install samba
2. Run Samba tool in the Terminal by command: 
system-config-samba
The configuration will pop ip.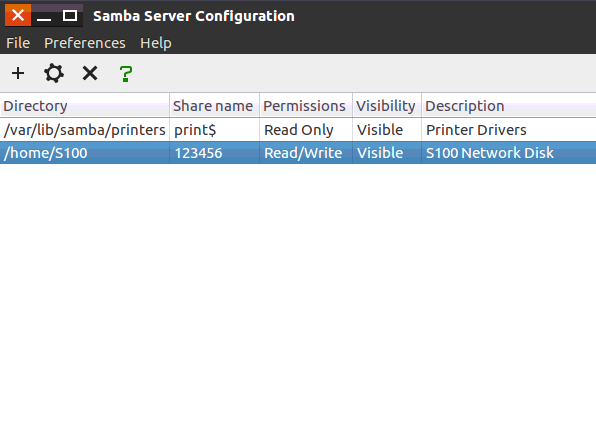 3. Add share, check Writable and Visible options.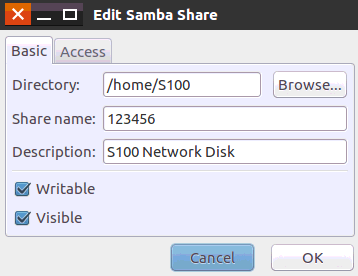 Assign permission of access for specific user or everyone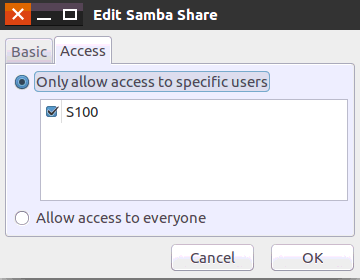 4. Configure the samba share on PBX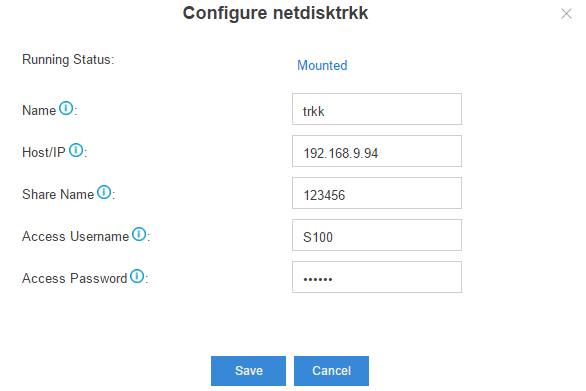 5. Check the connection status to see if it is connected in the Storage menu.
Above we got to know how to do in Ubuntu. In other branch version of Linux, the procedure is similar. We also find reference link for Cent OS:  https://www.centos.org/docs/5/html/5.1/Deployment_Guide/s2-samba-configuring-gui.html