Introduction:
Many of European customers utilize Xtelsio CTI tools to manipulate call operations, but currently it is not available for users to answer or place calls on hold via Xtelsio CTI client, hence this guide below is written to provide a solution for this purpose and it is tested with S series PBX and Yealink desk phone.
Prerequisites:
This guide applies to PBX of both N series and S series. 
Requirements:
This function requires the support of specified devices such as Aastra phone; Snom; Tiptel; Yealink etc (refer to the Figure 1)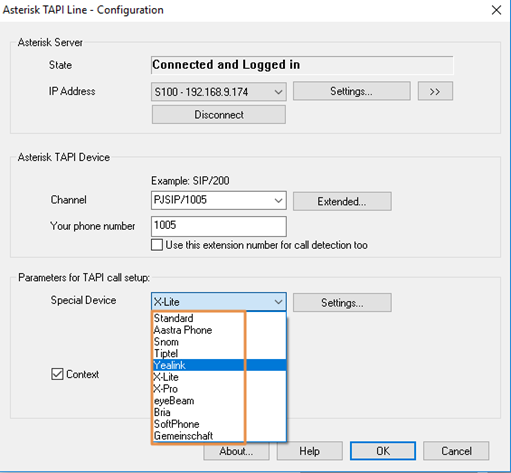 Figure 1
Configuration
Follow the guide below to set up the basic settings
https://support.yeastar.com/hc/en-us/articles/115000173567-Integrating-Yeastar-S-Series-VoIP-PBX-with-xtelsio-CTI-Client
Then configure special device setting so that users could answer/place calls on hold via Xtelsio CTI
Select 'Yealink' in the drop down of Special Device list;
Click Settings
Input the IP address of yealink phone
Input the log in username of yealink phone Web GUI
Input the log in password of yealink phone Web GUI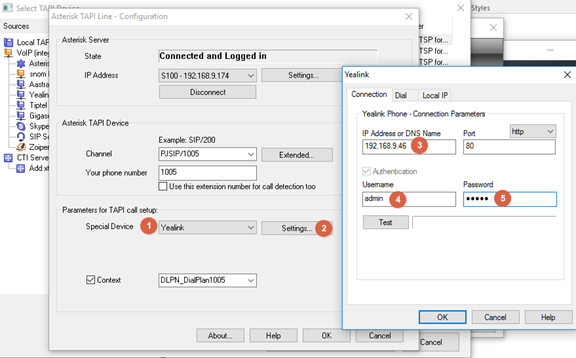 Test
Now you could make a test call, say using extension 1006 and calls 1005. And you should be able to click the green button below to answer the call (refer to Figure 2) and if you want to place the call on hold, refer to Figure 3.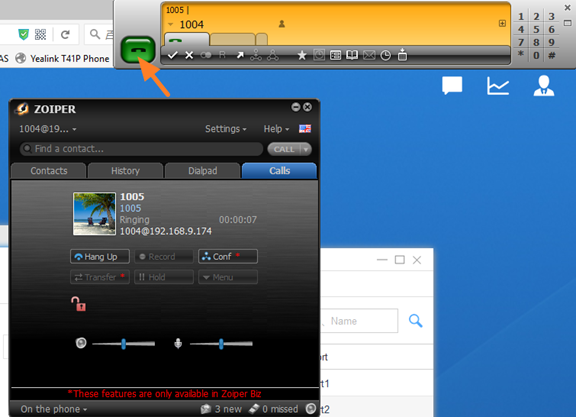 Figure 2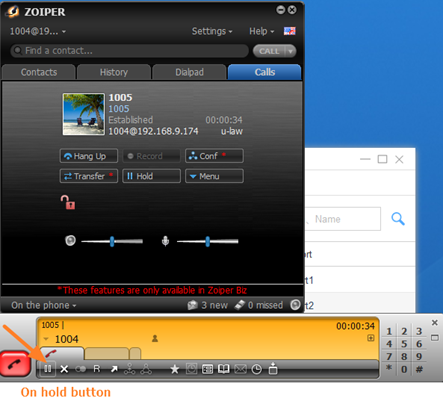 Figure 3