[Issue Description]
Each time when we log in to the P-series PBX, we might get the pop-up Event Notification. When there are lots of notifications if there is a solution that can remove the notifications easier than clicking on 'Don't remind me again' one by one?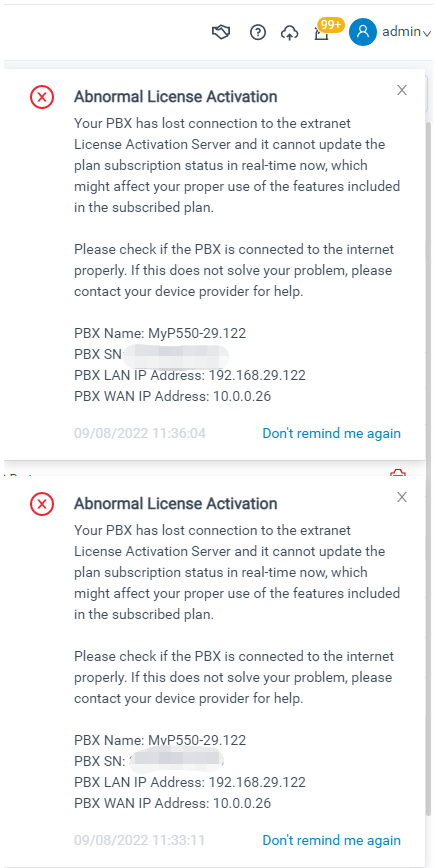 [Applicable Models]
Yeastar P-series PBX
[Solution]
Login to the P-series PBX with admin, and go to System->Event Notification->Event Logs, zoom out the web, then select the time, and then click on 'Mark All as Read', then refresh the browser or logout the PBX and log in again, then the pop-up notifications are disappear.