Applicability
Model: S-Series, K2, Cloud PBX

Version: Any
The PBX has a default rule to limit users to make a maximum of 5 outbound calls in 1 minute. You can set the Outbound Restriction rule according to your needs.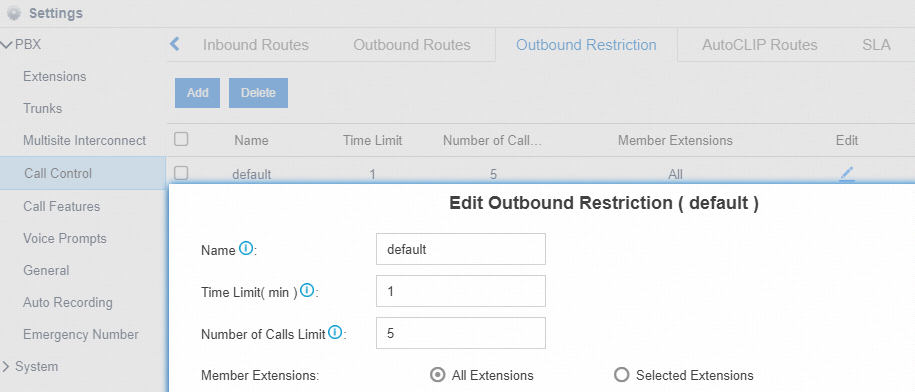 We recommend that you keep the default Outbound Restriction rule. Most toll fraud is committed from the outside. Hackers may attack the system by registering to extensions and making outbound calls frequently.
With the Outbound Restriction rules, if extension users make outbound calls over the limited frequency, the extensions will be blocked and unable to make outbound calls.
If a user makes outbound calls over the limit, the extension will be locked and prohibited from making outbound calls. On the Extensions list, the extension status will display
.
Double click the icon
, the extension will be able to make outbound calls again.