Applicability
Firmware version: 30.11.0.28 or above
Model: S-Series PBX
Call incoming then forwarding via external SIP trunk
Problem Description
Everything works like a charm in S20 before upgrading to 30.11.0.28 from 30.10.0.59.
But voice issue occurs after the upgrade when calling from external number to the mobile number of the mobility extension.
Analysis
When it comes to 30.10.0.59's PCAP log, an RTP(CN) is sent in the beginning by S20 to get through the communication channel of the call. This is for "pin-hole" and activates the temporary NAT session of the router so that the RTP from the provider can be sent to S20. Therefore S20 and port forwarding of the router is not required.
Nevertheless, this RTP(CN) mechanism is not compatible with all SIP providers, which had caused voice issues between S-Series and some SIP providers before. In the newest version, the RTP(CN) will be sent only when LCS (Linkus Cloud Service) is used to avoid compatibility issues. Without the RTP(CN), it is not able to activate the NAT session which leads to the no voice issue in this case.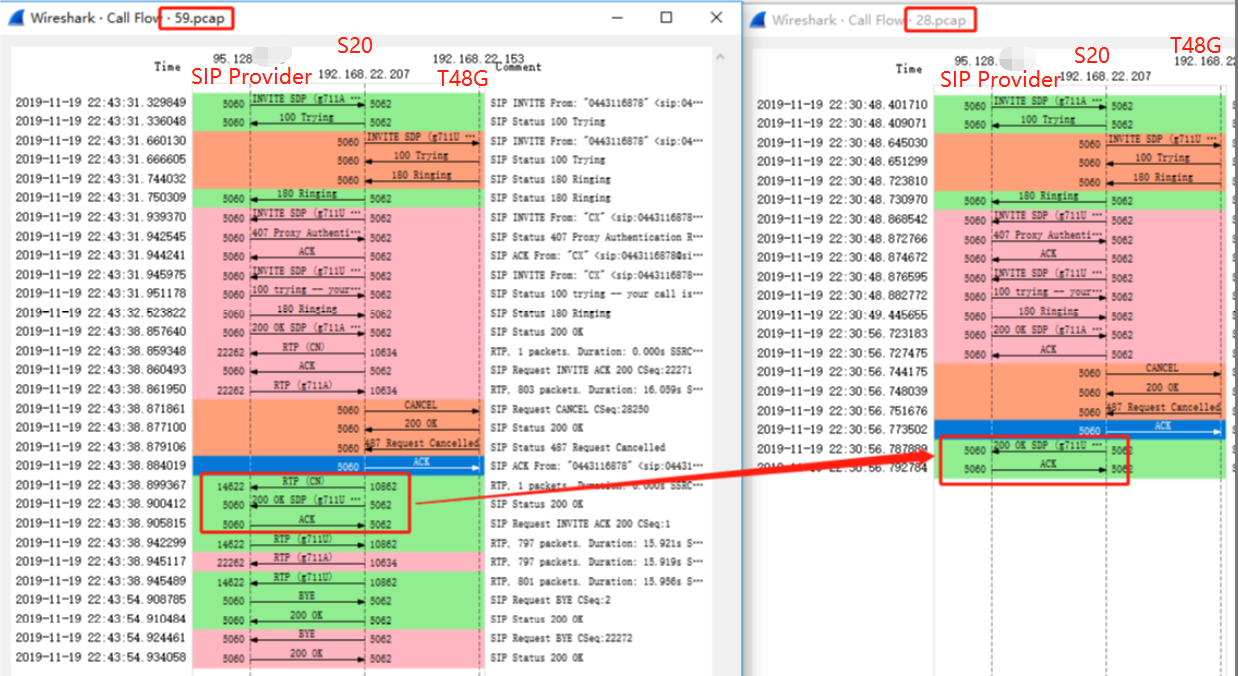 As a result, the first solution is to make the port mapping.
However, this solution might be not easy for the dynamic public IP address. As you would need to configure the DDNS as well.
2. The other solution would be easier. It is to enable the Inband Progress in the SIP trunk advanced tab.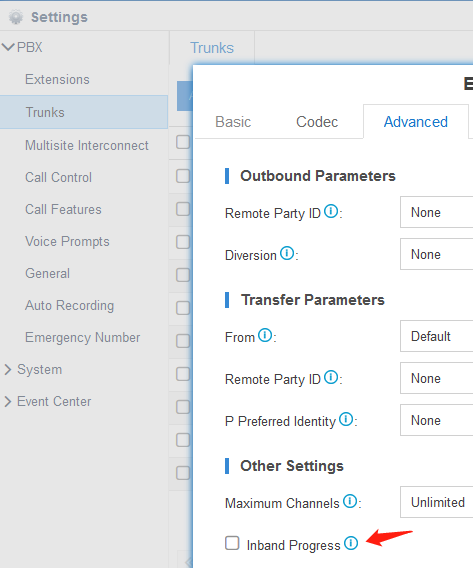 How this would work?
Firstly, the option Inband Progress would generate RTP when the mobility extension party returns 180 Ringing packet. S20 will send the RTP marked as 1 for "pin-hole" in the picture to activate the NAT session between the caller and S20.
Then the RTP marked as 2 from the caller can come back to S20 successfully.
What's more, RTP marked as 2 will be passed to the called mobile number of the mobility extension via RTP marked as 3. RTP 3 would activate the NAT session between the S20 and called number.
Finally, RTP marked as 4 would be able to return to S20. All communication is good in this call.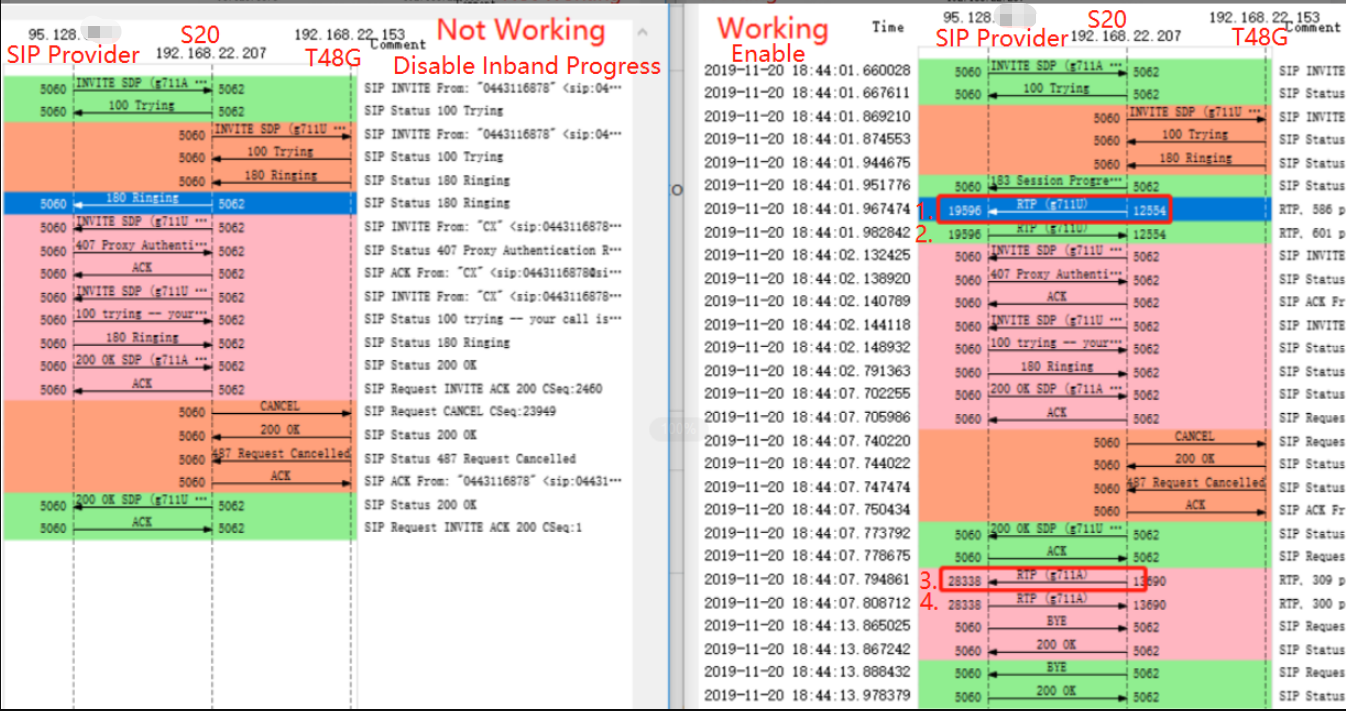 Solutions
Choose either one as you wish.
1. NAT is configured on PBX and port forwarding of related RTP port is also configured on the router/firewall.
2. Enable the Inband Progress of SIP trunk.